Featured Resource
QCWA Country Kitchens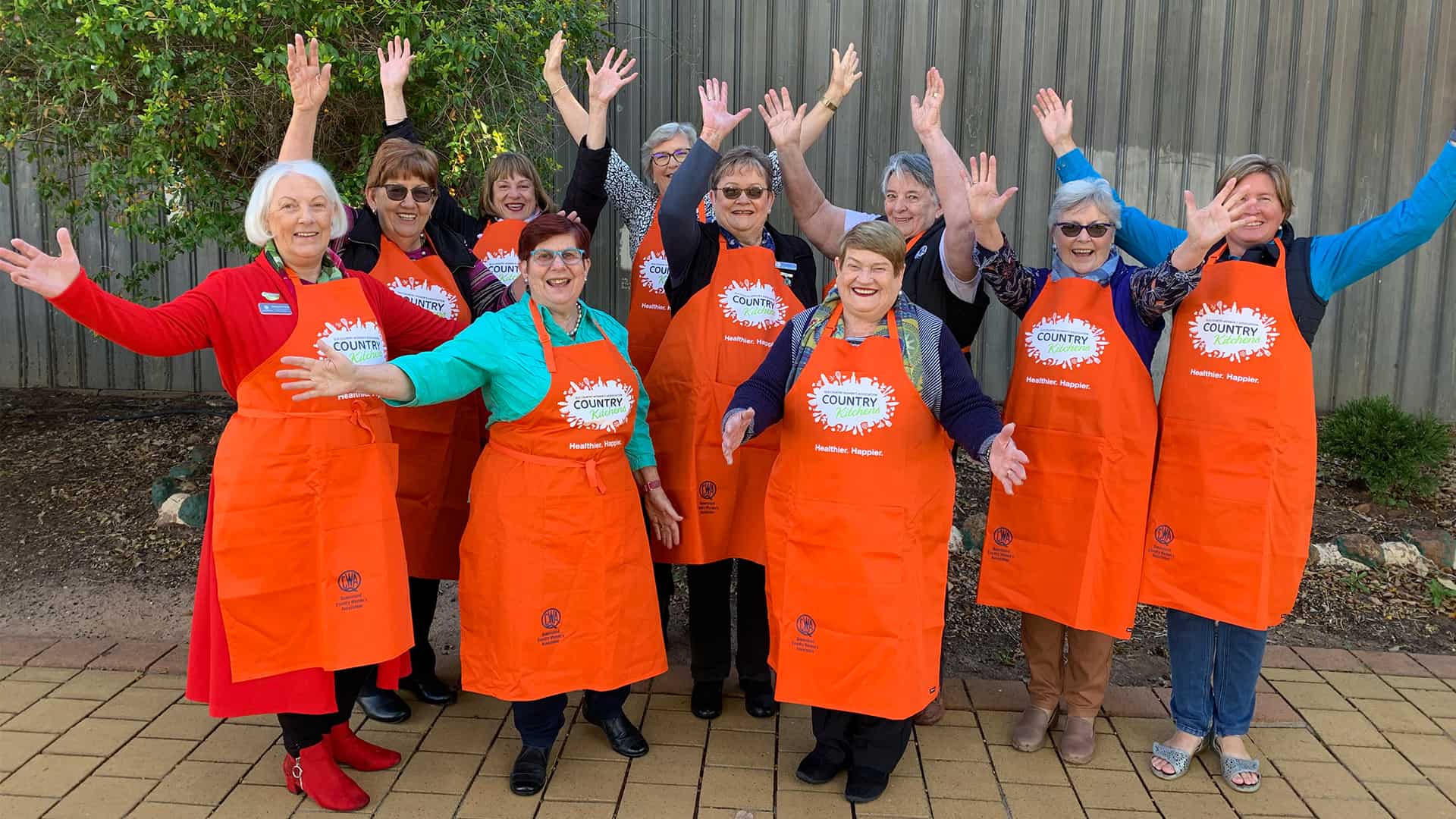 Queensland Country Women's Association's (QCWA) Country Kitchens is a state-wide prevention and health promotion program that supports communities across Queensland to adopt healthier lifestyle behaviours. The program is delivered in partnership with the QCWA, QCWA members and the community with support from Health and Wellbeing Queensland.
How it works
The Country Kitchens program provides QCWA volunteer members (who have a wealth of cooking knowledge and skills) with training and support to help improve the health and wellbeing of Queenslanders, particularly those living in rural, regional and remote locations.
The program delivers health promotion activities in local communities and partners with organisations such as schools, local councils and a wide range of community groups in line with 3 key aims:
To engage with a volunteer workforce of QCWA members building skills in health promotion and food and nutrition literacy.
To empower both QCWA members and their communities to initiate and/or participate in healthy lifestyle initiatives that will result in positive lifestyle behaviour changes.
To support the engaged QCWA members (Branch Facilitators) in their community to deliver community activities, increase food and nutrition literacy, and develop skills and knowledge in health promotion.
The QCWA's Country Kitchens program has been improving food and nutrition literacy, and importantly, influencing behaviour change at a grass roots level across Queensland since 2014. It does this by supporting Queenslanders to develop their food and nutrition literacy through 5 key messages:
Get more fruit and veg into your meals
Cook at home
Check your portion size
Be aware of sugar in your drinks, and
Sit less, move more.
To find out more information about how this program can support your community, contact countrykitchens@qcwa.org.au
---
Resource submitted by Meg O'Donnell, QCWA Country Kitchens State Program Manager
Related Resources