Featured Resource
10,000 Steps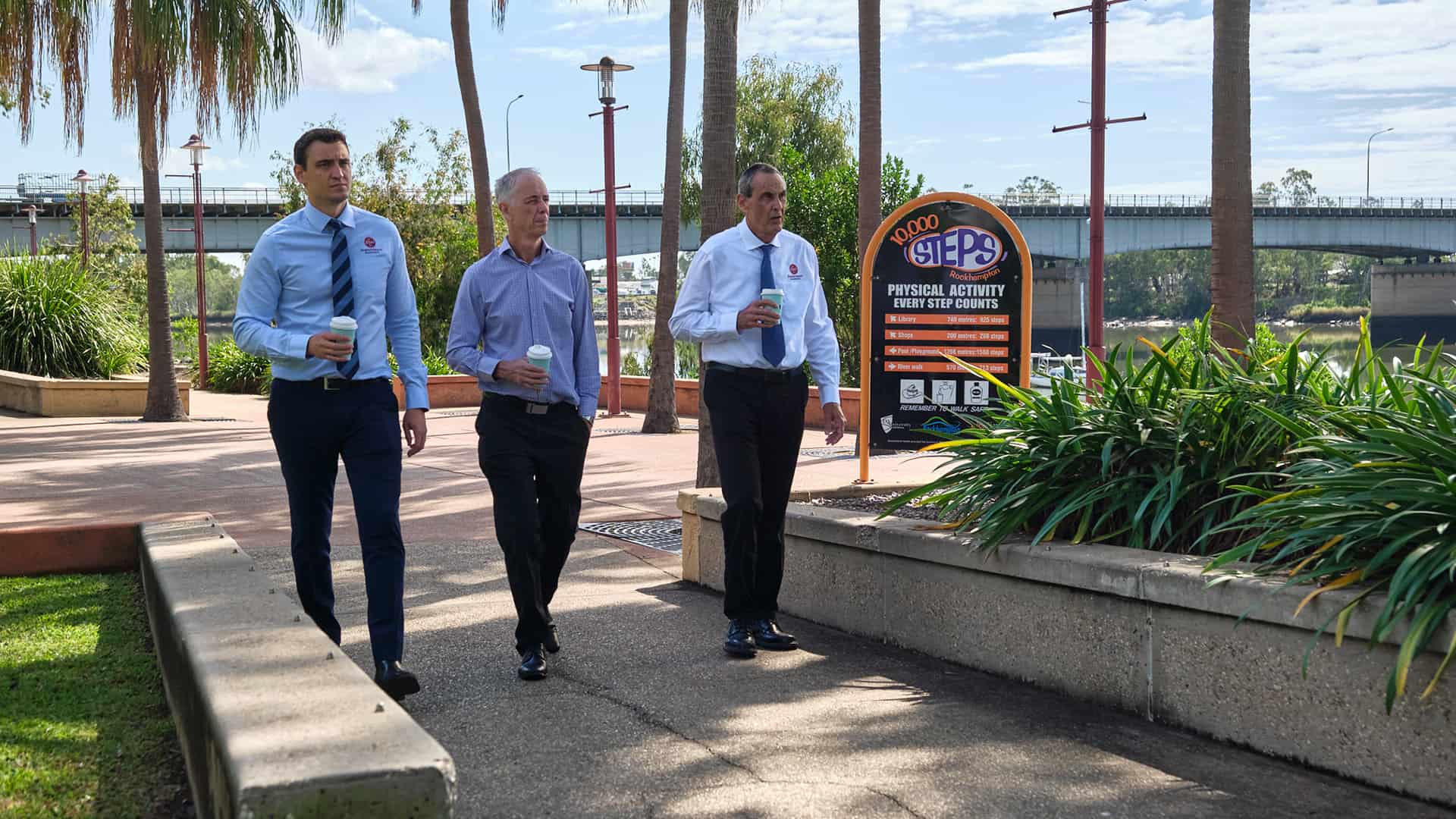 10,000 Steps is an innovative, fun and engaging behaviour change program that increases health and wellbeing by supporting changes to physical activity levels across individual, social, organisation, community and policy systems.
The program is a free, fun and interactive, evidence-based behaviour change program that motivates individuals to increase daily physical activity by setting goals and tracking steps. The flexible program has a number of strategies and resources to support workplaces and communities to enable healthy people and healthy places. It is delivered via an interactive, online website and mobile application with support from the Queensland-based project office located at CQUniversity.
Where it started
The 10,000 Steps program originated from a landmark research study that examined the effectiveness of a whole-of-community, multi-strategy intervention to increase physical activity in Rockhampton (2001-2003). The success of the research led to the transformation of the place-based initiative into a state-wide (and beyond), online program that supports the implementation of strategies to enhance physical activity at the individual, social, organisation, community and policy level.
How it works
10,000 Steps supports people to increase their awareness and participation in physical activity by tracking steps, setting goals, and finding ways to be active as a part of their everyday lives. The program also provides resources, tools, support and engagement activities so that workplaces and communities can nurture social, cultural, and physical environments that enable active living and foster healthy people and healthy places.
10,000 Steps workplace strategies have proven to increase the physical activity levels of participants while also encouraging connection, building team morale and boosting the mental wellbeing of staff.
10,000 Steps community strategies have shown to support local councils and community organisations to develop and increase supportive environments and activities, connect people with their community and increase awareness and participation of physical activity.
The 10,000 Steps program is fun and engaging, people love the step tracking (research also shows it works) and enjoy the inspiration and motivation that our program can ignite. More than 94% of members and 91% of organisations are satisfied with the 10,000 Steps program and 93% would recommend it to others. Organisations also report the resources are useful for promoting physical activity (95%) and effective at increasing activity in employees (93%).
How to get involved
1. Sign up as an individual member
Members can use the website, apple or android app to log and view their steps over time, connect with friends, join monthly challenges and participate in organisation led team tournaments.
2. Register your Organisation
Members can become a 10,000 Steps Coordinator for their workplace or community organisation to access the resources, tools, support and interactive features via the Coordinator Hub.
Acknowledgements
10,000 Steps is a physical activity program delivered by CQUniversity and proudly funded by the Queensland Government through Health and Wellbeing Queensland and Wellbeing SA, Government of South Australia.
To find out more about how 10,000 Steps can support you and your community be more active, visit www.10000steps.org.au.
---
Resource submitted by 10,000 Steps