HWQld cheers on Queensland Firebirds and Deadly Choices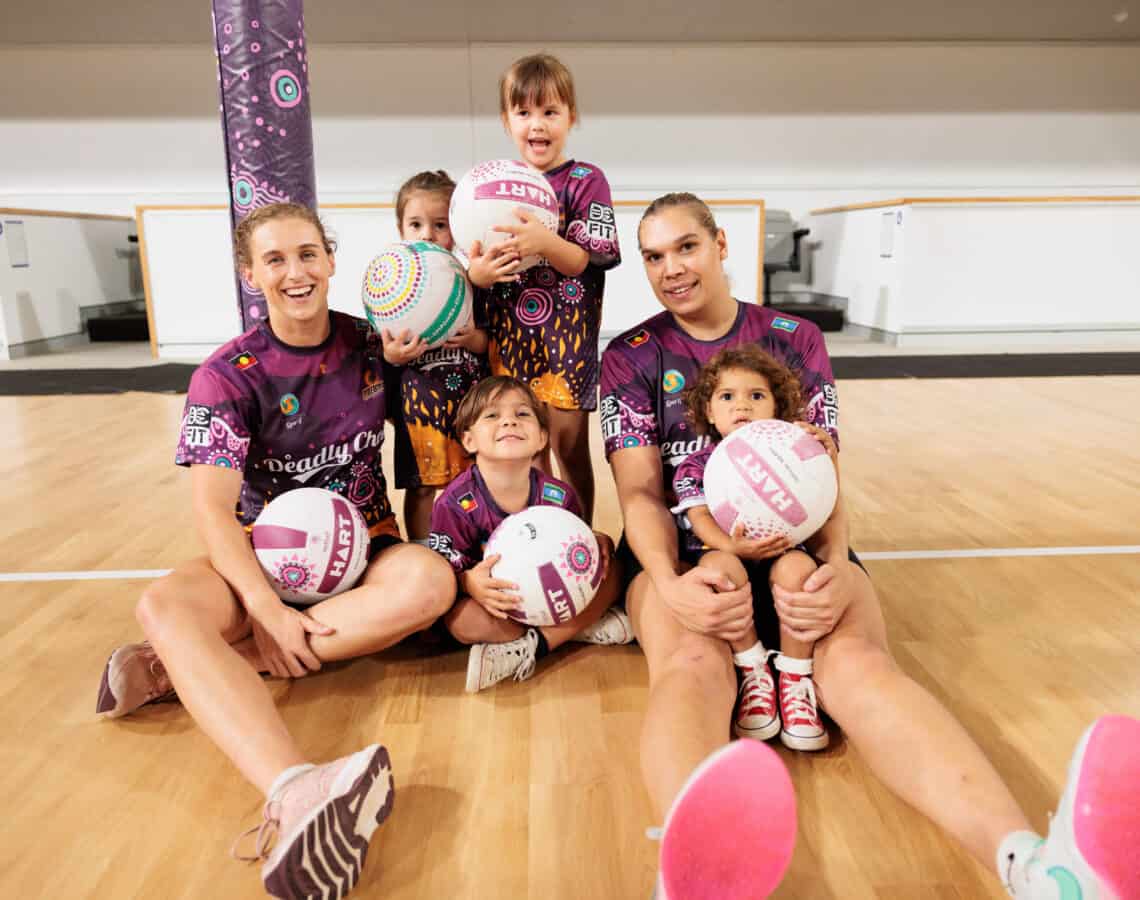 Health and Wellbeing Queensland (HWQld) welcomes and supports partnerships that inspire more Queenslanders to adopt healthy behaviours, which is why we are delighted the Queensland Firebirds became the first national netball franchise to partner with Deadly Choices. 
HWQld is a proud partner of both Deadly Choices and Netball Queensland's Diamond Spirit program, which is promoted through Queensland Firebirds ambassadors.
It is rewarding to see these programs join forces in encouraging Aboriginal and Torres Strait Islander peoples to exercise more, eat healthier food, quit smoking and have annual health checks.
HWQld Chief Executive Dr Robyn Littlewood has endorsed the partnership which is inspiring more Queenslanders to make healthy happen.
"Health and Wellbeing Queensland congratulates Queensland Firebirds ambassadors for the Diamond Spirit community engagement program and their work with Deadly Choices to promote healthy behaviors," Dr Littlewood said. 
"Already many children and young people base their decisions on the journeys of their role models and through this partnership, the Queensland Firebirds is showing its supporters that healthy decisions are part and parcel of a positive, fulfilling life. 
"This partnership will certainly achieve more positive health outcomes for Aboriginal and Torres Strait Islander peoples." 
Proudly supported by HWQld, Diamond Spirit is a community engagement program, which uses netball as a vehicle to engage, empower and educate Aboriginal and Torres Strait Islander girls in remote and regional communities across Queensland.
HWQld is also delighted to work with Institute for Urban Indigenous Health (IUIH) to further build on the success of our existing partnership with IUIH to support their Deadly Choices Healthy Lifestyle Program, which supports First Nations communities to make healthier choices and access their Community Controlled Health Service.
The Queensland Firebirds now joins the Dolphins, Brisbane Broncos, North Queensland Cowboys, and the Gold Coast Titans as Queensland based sporting teams that promote Deadly Choices.
Deadly Choices Firebirds t-shirts featuring artwork by Goreng Goreng artist Rachael Sarra are available at participating health services and provide an incentive for Aboriginal and Torres Strait Islander communities to visit community health clinics for an annual check-up.