Dolphins and Deadly Choices kick health goals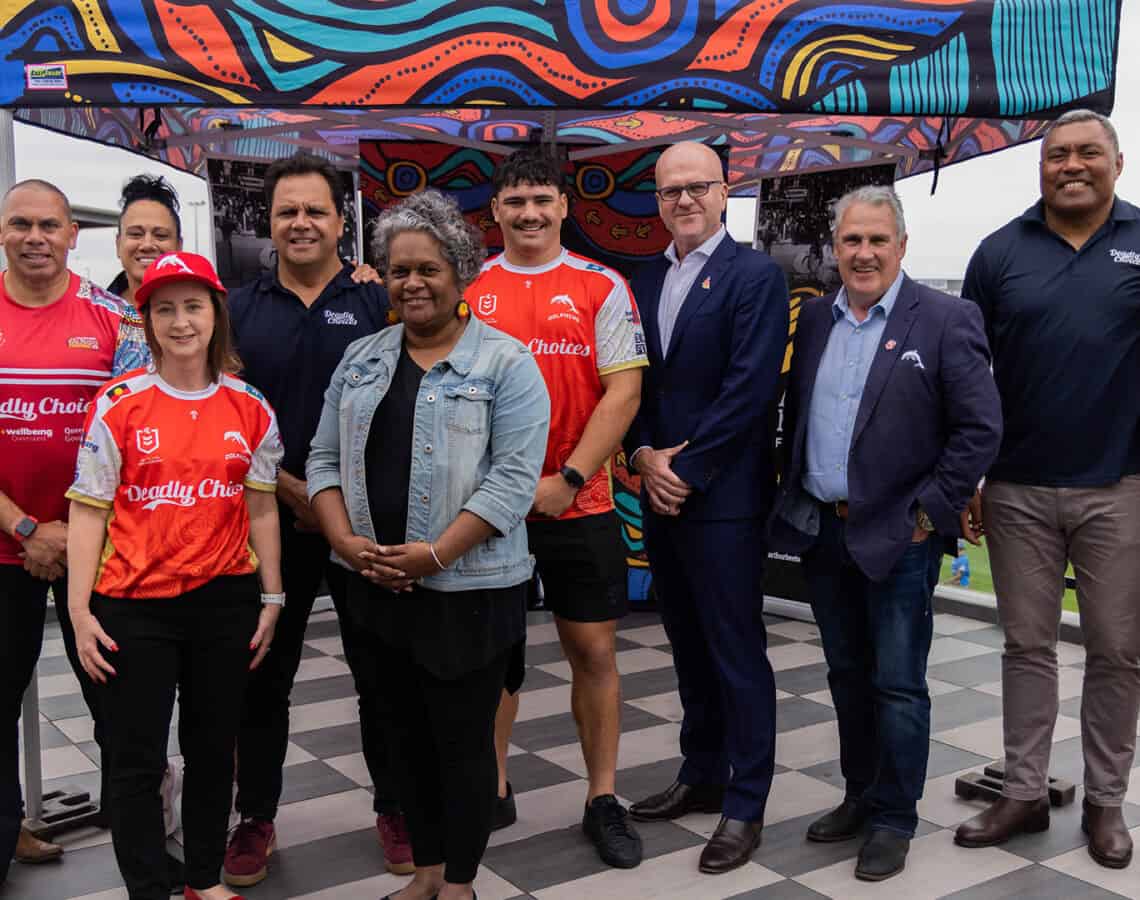 Queensland's 2023 rugby league season promises to be the healthiest ever thanks to a recent partnership between the Dolphins and Deadly Choices.
Already an icon in the Redcliffe community, the Dolphins – the newest National Rugby League club – will now champion Deadly Choices.
It's a partnership that Health and Wellbeing Queensland welcomes and supports.
The messages of Deadly Choices are clear – eat good food, exercise daily and stop smoking – and they align with the Health and Wellbeing Queensland mission.
Delivered by the Queensland Government through the Institute for Urban Indigenous Health (IUIH), Deadly Choices has been encouraging Aboriginal and Torres Strait Islander people to make healthier choices since 2010.
Health and Wellbeing Queensland is proud to work with organisations like IUIH to deliver programs that achieve health improvements and Deadly Choices does just that.
As Queensland's dedicated public health promotion agency, Health and Wellbeing Queensland is contributing an additional $319,500 to further build on the success of its existing partnership with IUIH to support its Deadly Choices Healthy Lifestyle Program.
The Dolphins now join the Brisbane Broncos, North Queensland Cowboys, and the Gold Coast Titans to promote vital Deadly Choices health messaging and health checks in Queensland.
The partnership – launched at the 2022 Queensland Murri Carnival – will assist the efforts of IUIH in closing the health and life expectancy gap that exists between Aboriginal and Torres Strait Islander populations and non-Indigenous Australians across the Moreton Bay Region.
Deadly Choices also encourages First Nations people to access their local Community Controlled Health Service and complete a preventive health check.