Aussies need to be empowered to eat more veggies post-pandemic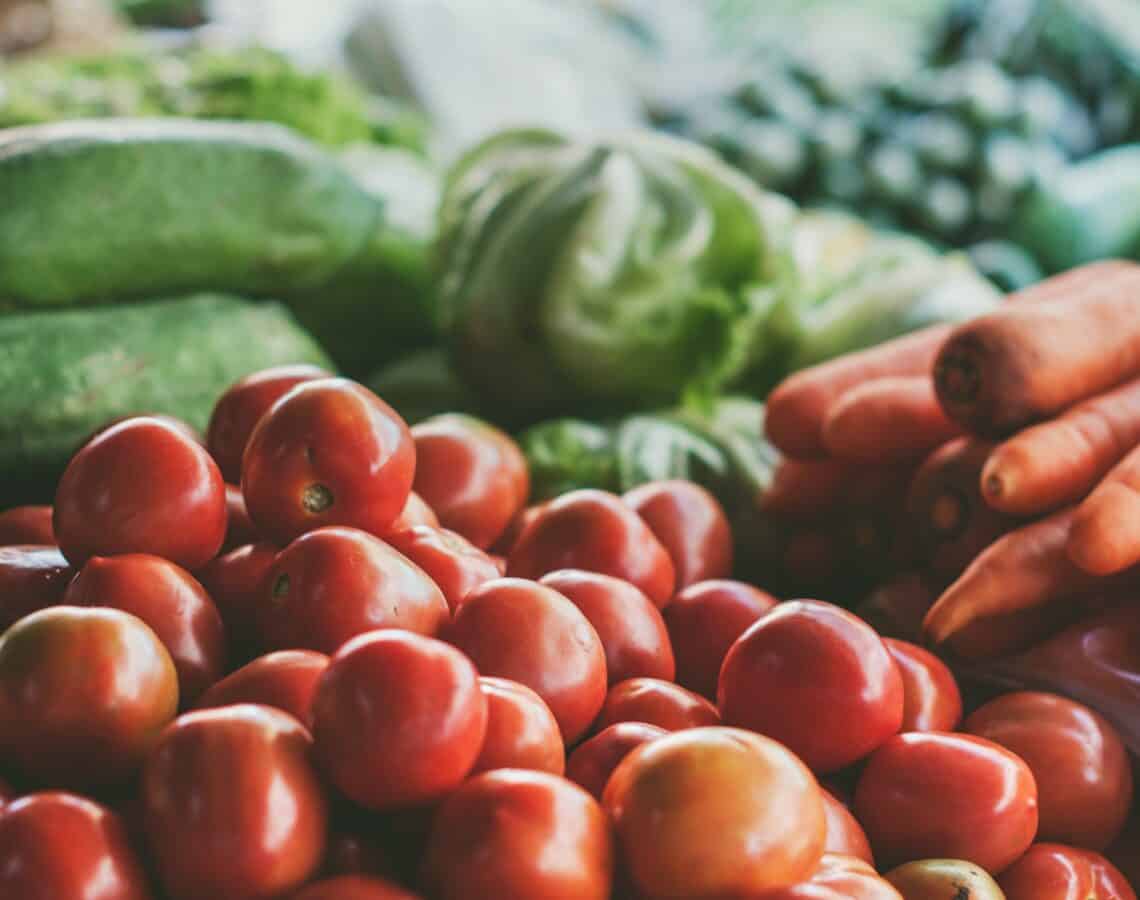 New research from the Fruit and Vegetable Consortium (FVC), contributed to by Health and Wellbeing Queensland (HWQld), has revealed 91% of Australians are not eating the recommended 5 serves of vegetables each day, 17% less than before the COVID-19 pandemic hit.
The findings are part of a new report prepared by KPMG on behalf of FVC which recommends a national behaviour change strategy is needed to lift vegetable consumption.
Titled, "Shifting the dial on vegetable consumption – Rebuilding healthy families in a COVID-19 affected and disrupted Australia", the report details how the pandemic contributed to Australians eating more takeaway and home delivered meals, a greater dependence on snacks, and lower consumption of vegetables.
Health and Wellbeing Queensland Chief Executive, Dr Robyn Littlewood said too many Queenslanders are missing out on the many health benefits of vegetables.
"With cost-of-living pressures putting the squeeze on household budgets across every town and city, it's alarming that Queenslanders are scrimping on this vital food group," Dr Littlewood said.
"Vegetables are nutritional superstars packed with fibre, vitamins and minerals that can also help us manage obesity, type 2 diabetes and heart disease. Eating just one extra serve a day brings health benefits, so we definitely don't want to see people ditching veggies from their diets."
The research found 81% of Australians know eating more vegetables is a simple way to improve their long-term health but the pandemic and lockdowns reinforced barriers to consumption.
The findings highlighted:
● 72% of consumers feel affordability is impacting their consumption of vegetables
● 41% say food waste is impacting their consumption of vegetables
● 39% stated a lack of time and inspiration is impacting their consumption of vegetables.
The report recommendations suggest a compelling behavioural change campaign can present solutions that help consumers overcome barriers to consumption and empower them with the information they need to make the right choices for themselves.
Eating an extra serve of vegetables a day would improve the physical and mental wellbeing of Australians, reducing the risk of death from heart disease and stroke by 4%. 
Adding 1 extra serve of veg each day would also support Australian growers, regional communities, and retailers while helping to reduce government health expenditure by an estimated $200 million per year.  
HWQld is a proud partner of FVC, a collaboration led by Nutrition Australia and AUSVEG. Together we share the desire to make increasing vegetable consumption a national priority.  
This landmark report, which included insights from consumer and grower surveys, community-based focus groups, and expert advisory panel workshops is a positive step forward in identifying solutions that can improve the health and wellbeing of Australians.
 A full copy of the report is available here