How to avoid the drive-through dash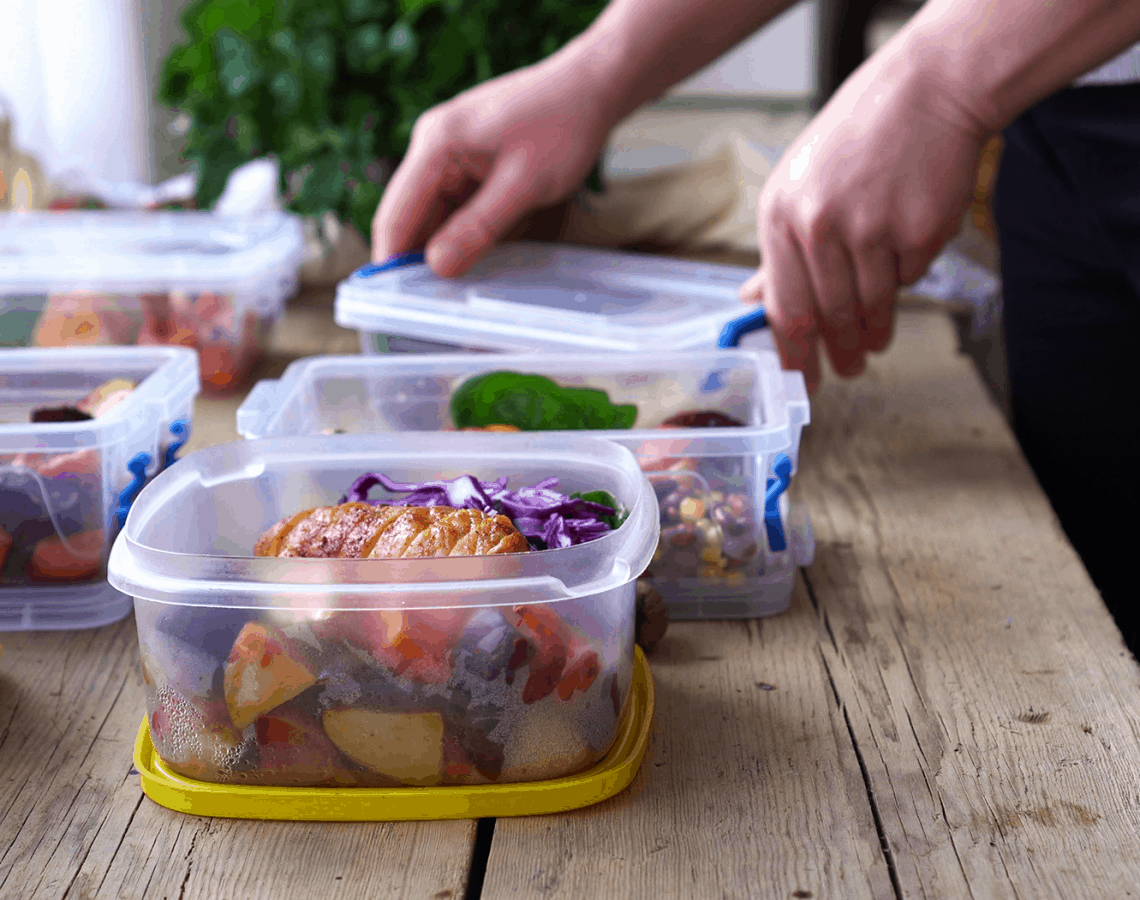 For those days when the afternoon merges into the evening, preparation is key to avoiding the drive-through dash. Finding the time and motivation to be prepared calls on you to keep an eye on the long game. It's time to get back to basics.
Work, exercise, training, study or an afternoon of extra-curricular activities for the kids produces 'hungry everyone'. No news there, but what you do about it can determine whether you refuel with productive or unproductive calories, leading to feeling more energised and satisfied (or sadly, tired and looking for more).
Double up on freezer hero meals
Try to cook in double batches so you've got a meal ready to go when you need it most.
Having on hand portion-friendly foods for time-poor moments is key, while also taking advantage of appliances like rice cookers and slow cookers—useful for cooking and keeping meals warm until home time.
Not all food is created equal when it comes to flavour and appeal following a reheat from the freezer. Yet many are just what a hungry family needs. From freezer to stove, oven or microwave, while cooking up a side of rice or pasta, and preparing some veggies or salad, you can have a nutritious and delicious meal ready in no time.
Freezer hero meals can include:
Note—pasta doesn't freeze well so best to cook it fresh.
No (or low) cook nights
Pop a list on the fridge of quick, easy and healthy meals for 'no time to cook' nights like baked beans or egg on wholegrain toast with a side of tomato, mushrooms or spinach. Scrambled eggs can take on main-meal status if you add some frozen or tinned veggies or herbs from your prep stash. A healthy breakfast cereal is also an option if time is really tight.
Here's a few more recipes to keep on hand for low-cook nights:
Omelette with a good handful of herbs or grated veggies
Quesadillas (tortilla filled with cheese, beans or leftover chicken and veggies)
A tin of tuna, heated with veggies, served over rice
Toasties. Get creative and add finely chopped or grated veggies or even tin lentils
Up your freezer game
Many a night can be saved by an organised and well-stocked freezer, here's how to get your freezer working for you.
Clear out your freezer, ready to stock it
Make room to get organised. Clear out or eat anything that's been lurking in your freezer, but consider food safety and freezer life of foods (if in doubt, chuck it out). By clearing away clutter, you'll start from a more organised place.
Be gone freezer taste 😝
Freezer burn aka 'it tastes like the freezer', can be avoided by an airtight, moisture-proof barrier between the food and the container it's in. Wrapping food in wax paper or aluminum foil before storing in containers in the freezer will keep things tasting as they should be.
Containers and labelling
You don't need to fork out for the latest modular, stackable food system, otherwise known as containers. A pack of zip lock bags will get you tons of mileage. So too will reused glass jars, and always label your food. Everything. Even if it's with a permanent marker and masking tape: recipe name and date. Done. No more mystery food!
Size matters
Prepare and freeze ahead single portions of food. It makes it easier for hungry kids to help themselves and for those of us working from home—single portions of home cooked goodness, makes for a fast and nutritious lunch or meal on the go. Single portions also reheat quicker.
💚 the slow cooker
Ok, clearly not a freezer, but…if you're not acquainted with the slow cooker, maybe it's time. Relatively inexpensive to buy (you can also keep an eye out for second-hand ones online), the slow cooker is the ultimate set and forget dinner machine. Load it up with ingredients in the morning, hello to dinner in the evening. Consider doing a large batch of your family favourite over the weekend and hive off into the freezer enough for a mid-week fix. Check out these great slow cooker recipes.
Freeze it all—main meals and snacks
The freezer doesn't discriminate when it comes to food, so fill her up on breakfast, lunch, dinner and snacks. Breakfast muffins? Pop some in the oven for ten minutes and you've got nutritious and delicious easy breakfast meals for the mornings you decide to hit that snooze button one more time.
Lastly, #StressLess
Living life, feeding people and generally adulting, even for the most competent among us is stressful at times. So, on those days when it all feels too much, take the pressure off and be kind to yourself. People over things wins every time. Put on some music and make boiled eggs or baked beans and toast for dinner. Done.