Getting kids excited about veggies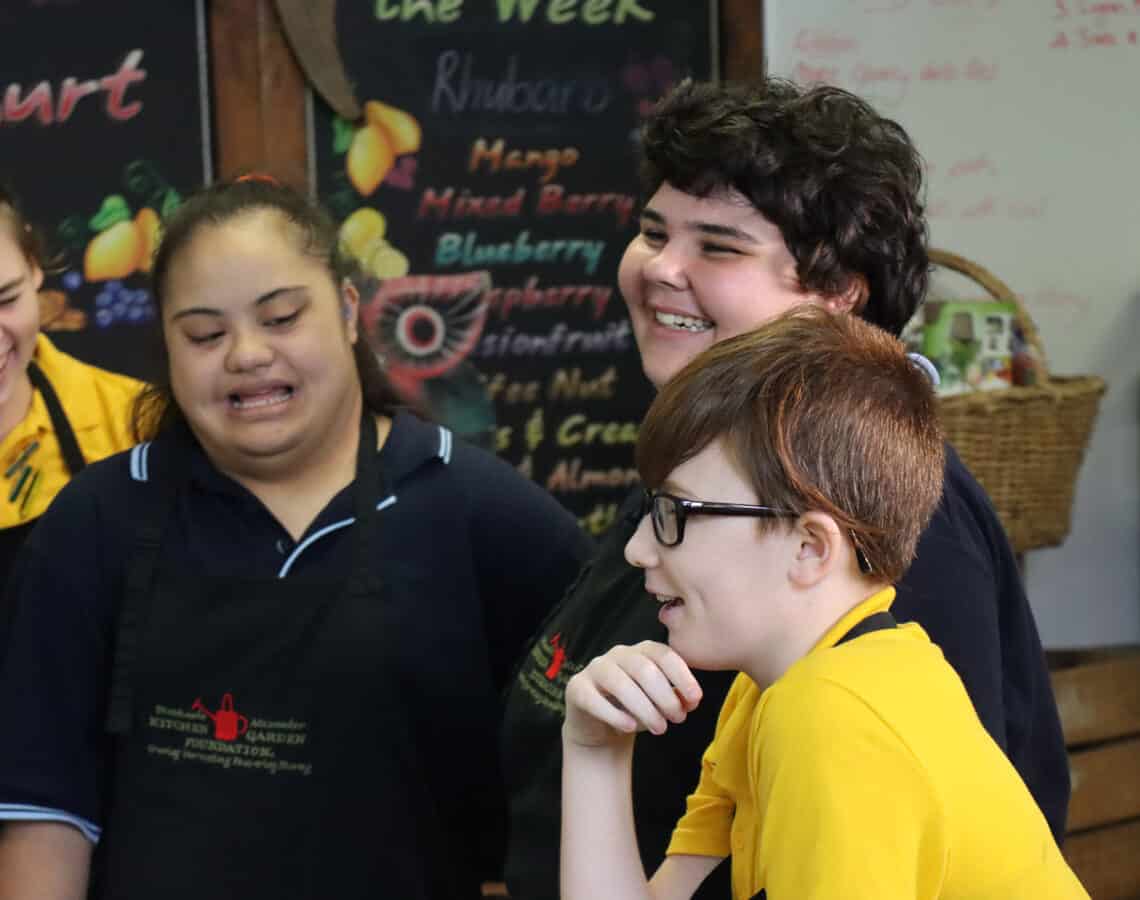 As part of the Pick of the Crop pilot in Logan, we teamed up the children of Logan City Special School with our resident healthy food Ambassador, Matt Golinski for some food fun—preparing, making and eating delicious rice paper rolls.
In a hands-on session, the kids, Matt and Glenys Purchase, garden guru/home living teacher toured the school's veggie garden, picked its fresh ingredients, then headed into the kitchen for some prep work together. The abundant veggie garden is a place of learning, where students get to take care of food from ground to plate.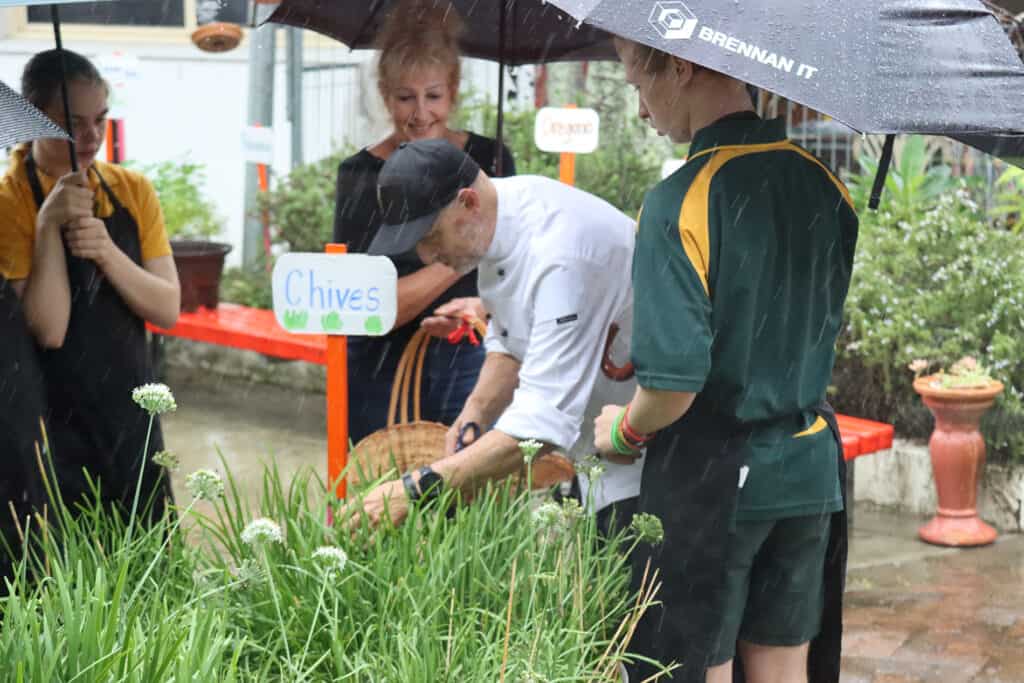 Once back in the kitchen turns were taken to chop, peel and prepare the ingredients together.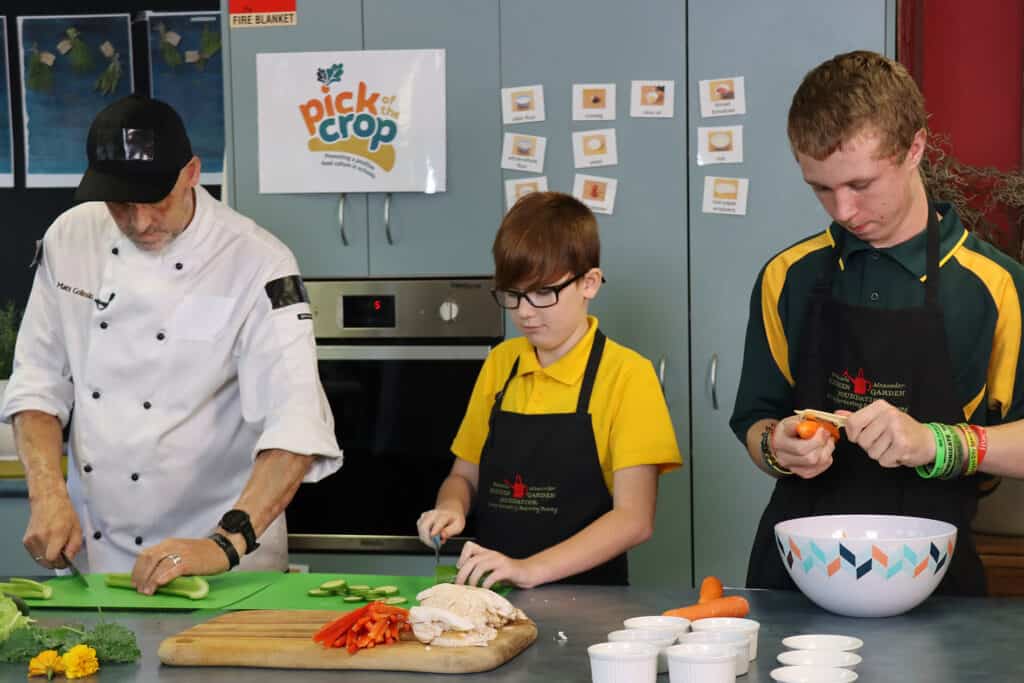 One of the main benefits of a meal like rice paper rolls is the hands-on element—getting kids involved not only in preparing the ingredients, but also empowering them to 'build' the roll of their choosing. Building trust and comfort around food is vital for all children to develop positive food habits.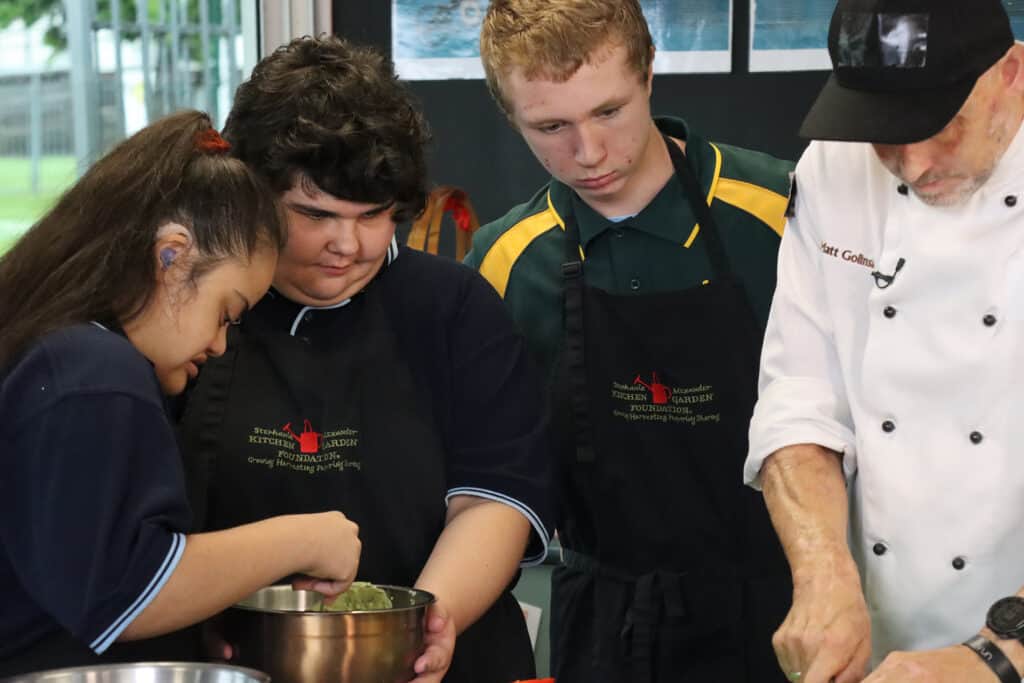 It can take 10 or more exposures to a certain food before a child may decide they like it—or even try it. Yet it's important not to force children to eat food they don't like: this only builds up resistance. Evidence tells us that repeated exposure to new foods is key to building confidence.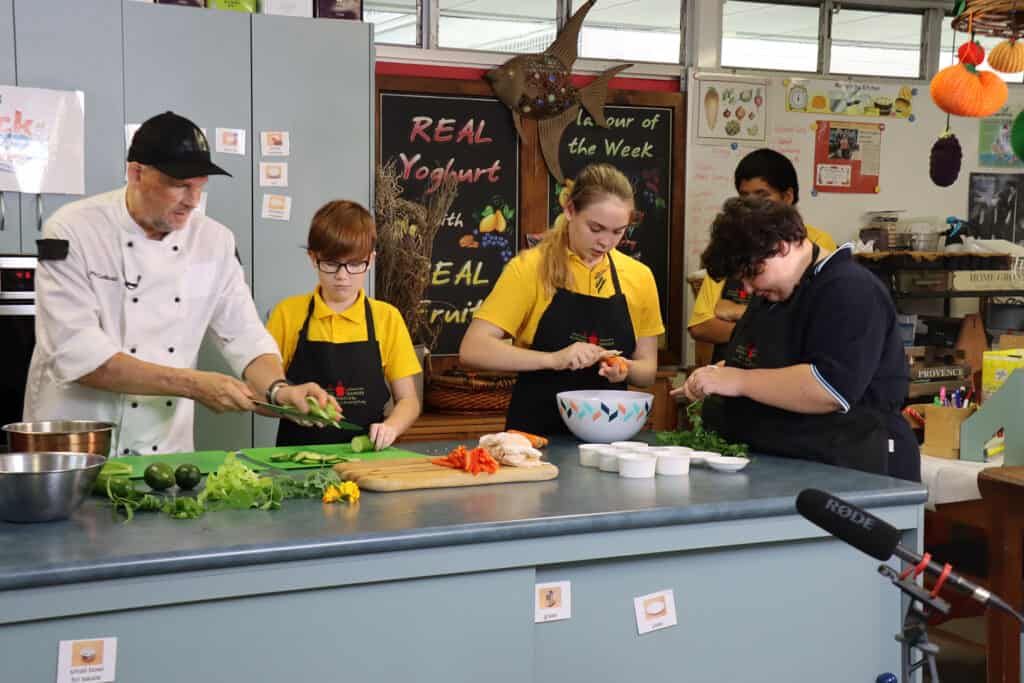 When it comes to new foods, children should be encouraged to get all their senses involved. That's right: sight, touch, smell and taste.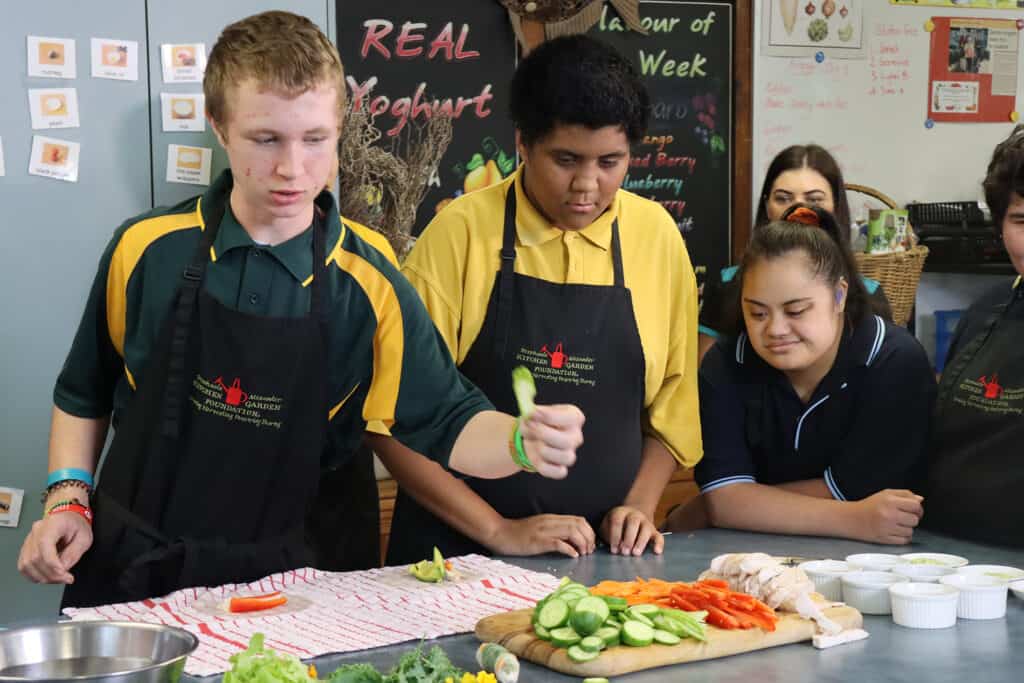 The children at Logan City Special School were encouraged to first look at the ingredients and touch them by picking and preparing them. It's a journey, one that should arrive at a child who eventually loves a wide variety of nutritious foods.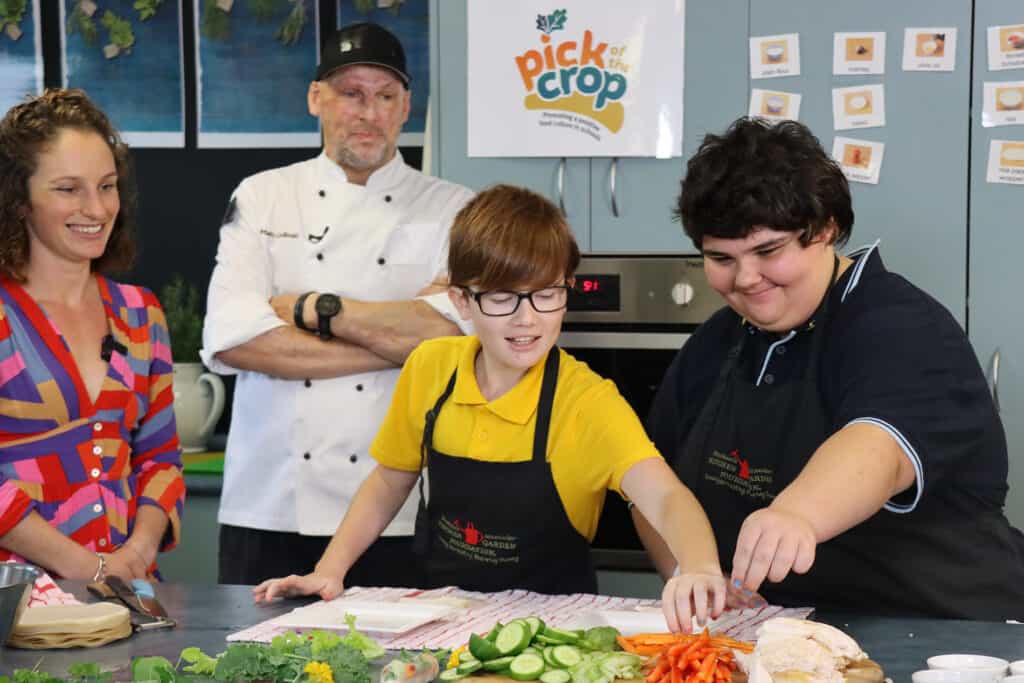 After all the chopping and prep work, the group were rewarded for their efforts in being able to make their own rice paper roll creations. Unbridled enthusiasm ensued and the proof was in the eating!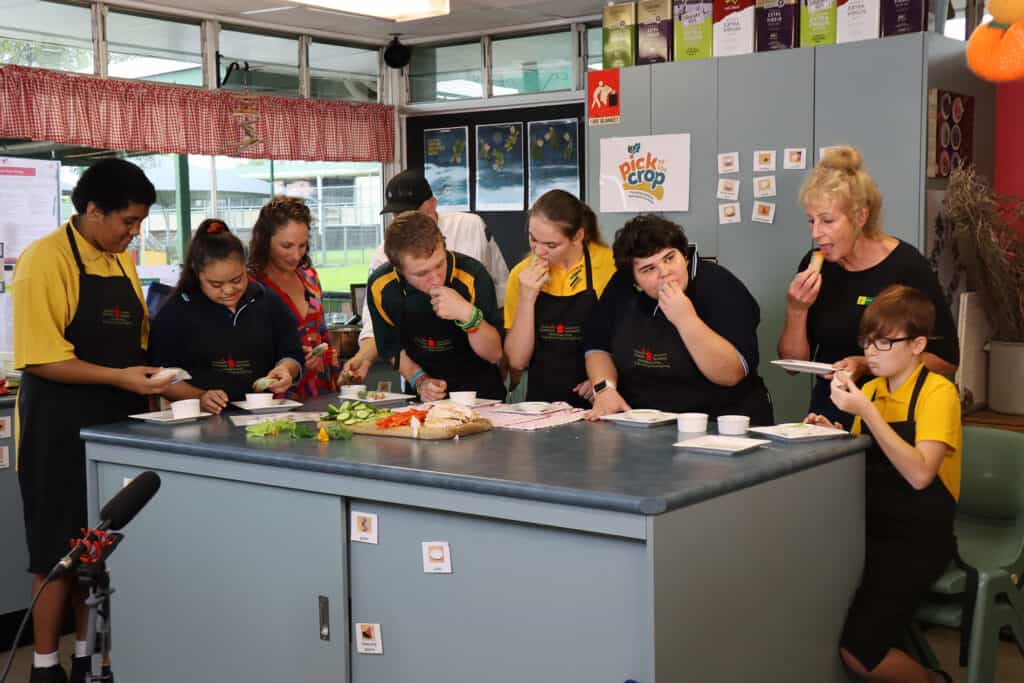 Pick of the Crop is a healthy eating program to increase opportunities for Queensland children to learn about and consume vegetables and fruit, being piloted in schools in the Bowen, Bundaberg and Logan communities.