ECHO® series helping Queensland's rural doctors address childhood obesity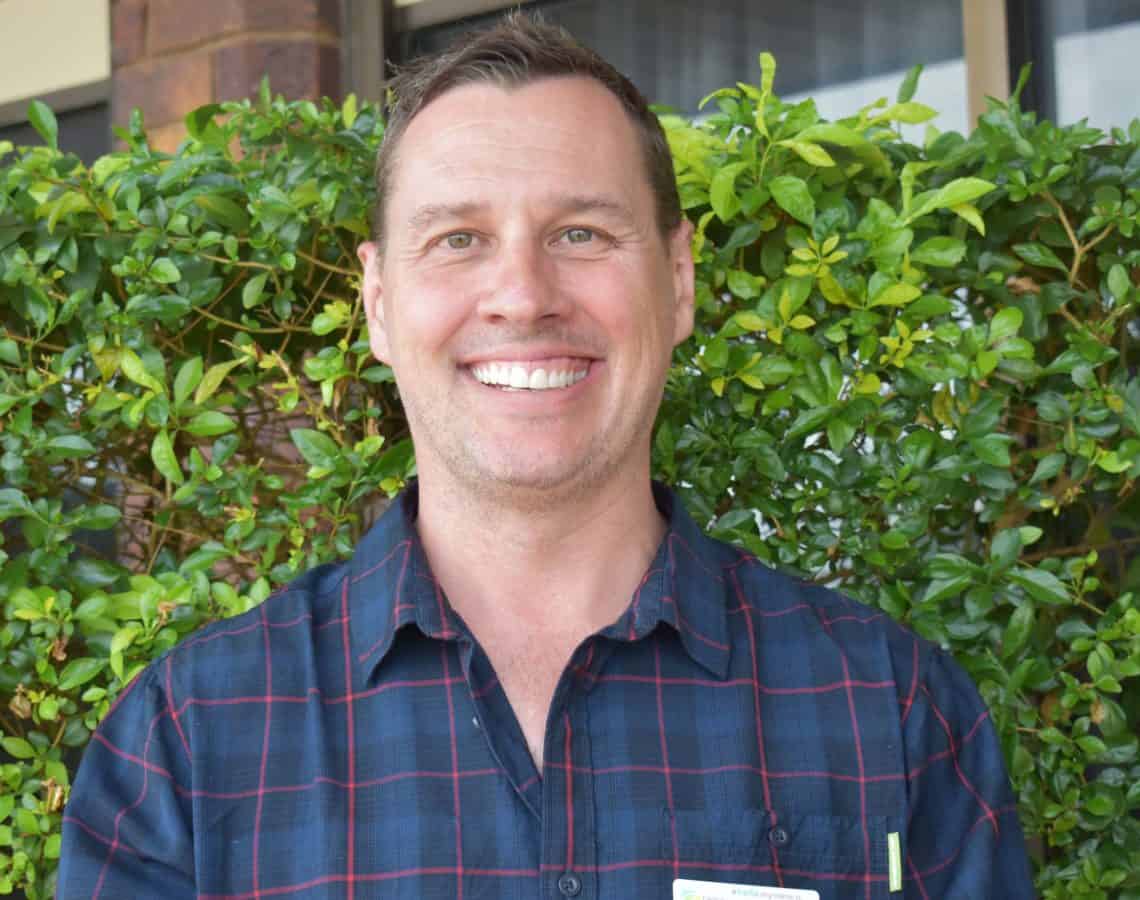 Health and Wellbeing Queensland is supporting rural doctors to gain specialist training and mentoring to address childhood obesity in their communities, with the help of the globally recognised Project ECHO® tele-mentoring model.
One in four Queensland children is overweight or obese and GPs and other primary health professionals play a critical role in preventing, identifying and addressing it with families.
Longreach GP and Executive Director of Medical Services for Central West Hospital and Health Service Dr David Walker recently completed Health and Wellbeing Queensland's first Childhood Overweight & Obesity ECHO® Series, delivered in partnership with Children's Health Queensland and The University of Queensland.
Because ECHO® sessions use Zoom video conferencing, Dr Walker was able to participate in the sessions from his Longreach clinic and home without traveling to a larger centre for training.
"In the course itself, we're all online, we've all got our videos on and it's like a virtual classroom," Dr Walker said.
"There are people from all different spheres – GPs, dietitians, psychologists, nutritionists, nursing staff and the broad perspectives that this group can bring to this topic is really valuable. You not only get the knowledge from the experts, you get the varied perspectives from the other participants as they comment on the cases."
Dr Walker said the program included a mix of expert learning and case-based discussions and was a flexible and approachable way of upskilling that was particularly suited to his needs as a rural GP.
"In all of our communities we see patients who are struggling with their weight and struggling with obesity and it's something those patients and families are really working to try to change," Dr Walker said.
"Often we'll have a consultation with someone and obesity may not be what they originally present for, it may be something that you pick up during the consultation and you have to raise with the child and their family. You have to approach it sensitively and you have to bring everyone together around it.
"It's not just the patient in their family setting and it's not just me, it involves the whole team. You need to have everyone on side and everyone pulling in the same direction."
The ECHO® model was originally developed at the University of New Mexico, to address the unmanageable demand for treatment for patients with hepatitis C and has since been adapted around the world to deliver training, mentoring and care across a wide range of healthcare, education and social support topic areas.
With children living in remote areas up to 2.5 times more likely to live with obesity than children in more urban areas, Health and Wellbeing Queensland is using the model to ensure Queensland clinicians, no matter how remote, can gain access to best-practice professional development, training and mentoring on the topic of overweight and obesity management.
Health and Wellbeing Queensland Chief Executive Dr Robyn Littlewood said areas covered by the program included defining and identifying childhood overweight and obesity, raising and discussing weight with a child and family, nutrition assessment, goal setting and counselling (motivational interviewing).
"The series gives clinicians no matter where they live in Queensland the opportunity to acquire new skills and competencies and become part of an engaged community of practice," Dr Littlewood said.
"Obesity has many causes and drivers which makes it particularly complex to tackle and its impact goes beyond physical health. There are many social, psychological and economic impacts that dramatically affect our quality of life. By addressing it early, we can have a lasting and significant impact on the lives of children and families."
The Childhood Overweight & Obesity ECHO® Series is part of Clinicians Hub, a new online platform developed by Health and Wellbeing Queensland in partnership with Clinical Excellence Queensland, for supporting clinicians to tackle childhood obesity.
"Clinicians Hub offers a variety of clinical tools, resources and training to help Queensland clinicians transform health for children and young people living with obesity and their families," Dr Littlewood said.
Upcoming Childhood Overweight & Obesity ECHO® series are open for registration to all medical, nursing and allied health professionals and all experience levels.
Register via https://hw.qld.gov.au/hub/project-echo/
Explore Clinicians Hub: https://hw.qld.gov.au/hub/