Chef Matt Golinski serves up healthy eating tips for Bundaberg and Wide Bay families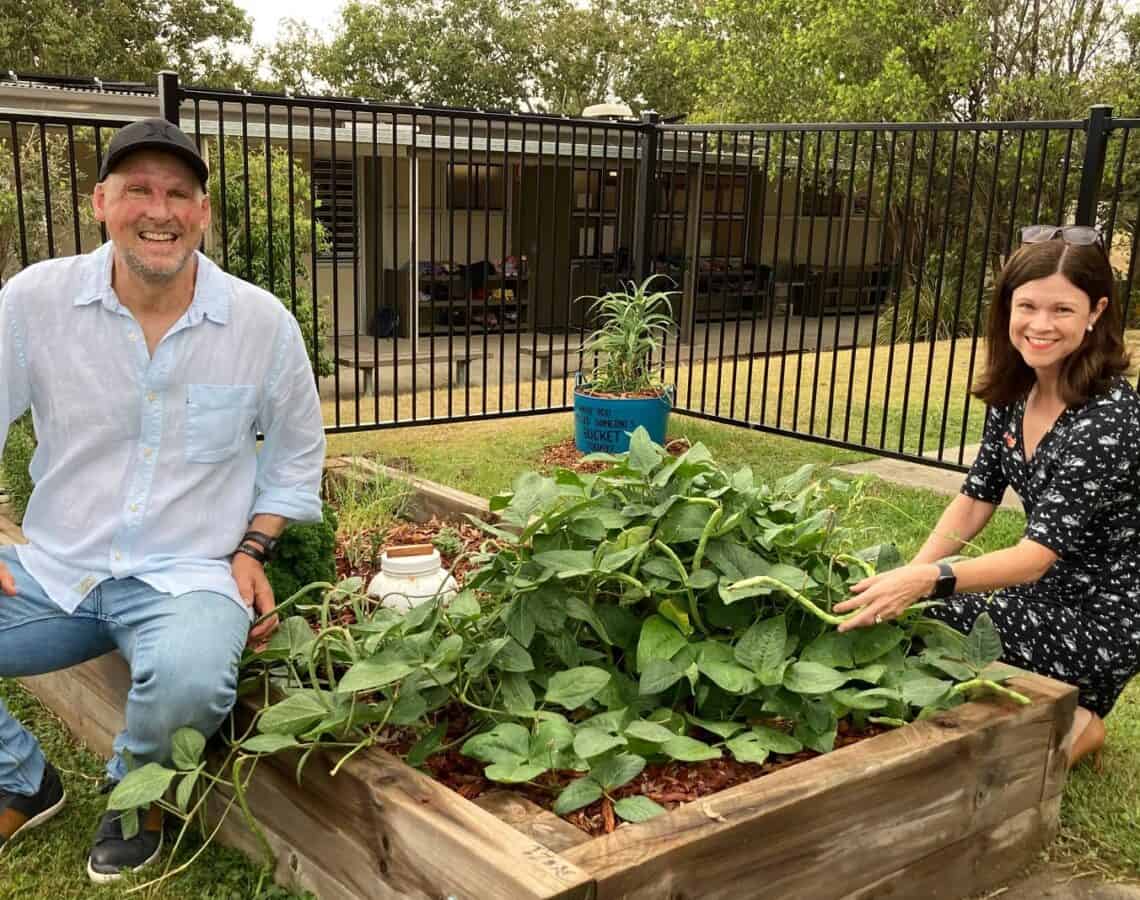 Parents in Bundaberg and Hervey Bay will get tips from chef Matt Golinski on how to prepare nutritious and delicious school lunchboxes and family dinners using local produce in August.
The workshops aim to grow healthy habits and awareness as part of Health and Wellbeing Queensland's Pick of the Crop program, which gives primary school students the opportunity to learn about, grow and eat more vegetables and fruit, while supporting farming communities.
Bundaberg Fruit and Vegetable Growers has organised the workshops, for parents and students from local schools involved in Pick of the Crop, as the host partner supporting delivery of the program in the region.
Mr Golinski will serve up ideas, tips and tricks to boost parents' knowledge, confidence and cooking skills, get kids in the kitchen and include more local and seasonal produce into lunchboxes and meals.
Along with a cooking demonstration from the Sunshine Coast chef, the events will cover why and how to include veggies in family dinners, including frozen and canned varieties, recipes and healthy swaps. Kids from participating Pick of the Crop schools will also get a taste of the fun during student workshops.
HWQld Chief Executive, Dr Robyn Littlewood, said the workshops were a great opportunity for families to learn healthy meals and habits and watch their cooking skills flourish.
"Most Queenslanders do not eat enough vegetables, so this is a chance for parents and carers to get inspiration on how to make the most of the world-class produce grown in the Bundaberg and Wide Bay region for the benefits of children. Involving the students in workshops means they can take home new ideas and skills too," Dr Littlewood said.
Bundaberg Fruit and Vegetable Growers Chief Executive Officer, Bree Grima, said she was delighted to host the workshops.
"We love connecting parents and the community with where their food comes from. These workshops will utilise produce that is grown locally and readily available to showcase how easy it can be to create healthy meals and nutritious lunchbox options for kids," she said.
The workshops will be run in Hervey Bay on Tuesday, 9 August and in Bundaberg on Wednesday, 10 August.
Pick of the Crop was piloted in 2021 to tackle low vegetable intake among primary school children and plant the seeds for long-term healthy eating habits.
Bundaberg was chosen as one of three pilot sites, with the program now expanded to include more than 54 schools across Bowen and the Burdekin, Bundaberg and Wide Bay and Logan. Thirty-one schools are participating in the program in the Bundaberg and Wide Bay region.