Why we need to talk about Queensland's hidden food crisis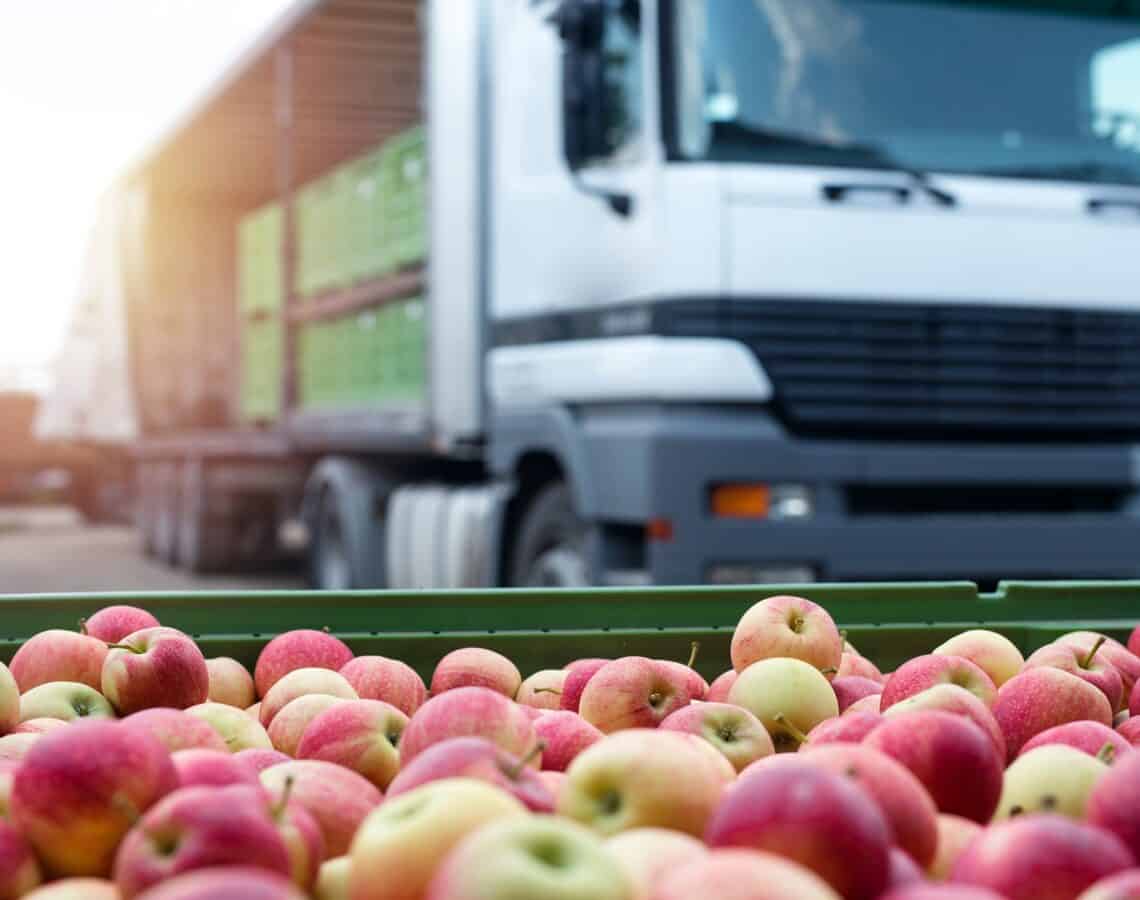 By Dr Robyn Littlewood
Chief Executive, Health and Wellbeing Queensland
Food insecurity is not well understood in Australia, yet nearly one-third of us living in remote areas experience it. Despite a lack of national data, we know the numbers are significant in urban, regional and rural areas too.
When people think of the term 'food insecurity', they often jump to the food shortages of the Depression era or to children in developing countries. For many of us, the lack of fresh, healthy food available to all Queenslanders doesn't immediately spring to mind. But why?
When a person is unable to feed themselves and their family nutritious food to meet their dietary needs and preferences – in whatever form that takes – they are characterised as experiencing food insecurity. This exists on a spectrum and includes worry and anxiety about future meals.
We need to have a national conversation to shine a light on the stark reality that too many people live with food insecurity – and around the complexity of solving this wicked problem.
Too many households experience food insecurity – and it's getting worse
Too many Australians do not know where their next meal is coming from. Despite the efforts of government and community-controlled sectors, this problem has persisted, due to its sheer complexity and the impact of its social determinants (including housing and economic security).
National surveillance of food security measures is limited, with the most recent data showing 31% of people living in remote areas experience food insecurity, compared to 4% of the general population. For Queensland, the McKell Institute's Food Insecurity Index shows Central and North Queensland have a food insecurity score 60% higher than inner Brisbane.
Add a pandemic to the mix and food insecurity is a dire and real issue for many. Queenslanders who were struggling before COVID-19 are going hungry more often now. Three in ten Australians experiencing food insecurity in 2020 had not gone hungry before the pandemic.
The nation's cost-of-living crisis has also hit our eating habits as prices for fresh produce soar at the supermarket.
New data from the Fruit & Vegetable Consortium, an alliance focused on boosting vegetable consumption, revealed affordability as the top reason Queenslanders were not eating enough vegetables for good health.
In the national survey of more than 1000 grocery shoppers, 85% of regional Queenslanders and 72% of shoppers in the state's capital linked vegetables becoming more expensive to not eating enough greens.
An issue compounded by shame and stigma
Unsurprisingly, the guilt and shame associated with not having enough food is compounded by stigma. Often, families do not ask for help. Coping strategies include adults prioritising children's meals over their own; forgoing other essentials to afford food; or skipping meals. It can manifest in overeating when food is available to prepare for times of scarcity and can include a diet of 'cheaper' energy-dense, nutrition-poor foods, which contributes to unhealthy weight and chronic disease.
These actions can be misinterpreted as "making unhealthy choices". However, they are actually deliberate acts to save money, avoid the stigma associated with asking for help, and feed one's family when the healthy choice isn't available.
For First Nations Australians, the situation is dire, with 28% of those living in remote communities experiencing problems with their household facilities that prevent safe food storage, preparation and consumption. One in five households in very remote areas do not have the facilities needed to enable food security.
A vicious cycle of food insecurity and chronic disease
Those who do not have the ability to buy, prepare and store healthy food because their circumstances do not allow also face poorer health outcomes. Poor nutrition contributes to 62% of coronary heart disease burden, 41% of type 2 diabetes burden and 34% of stroke burden. Diet is the leading risk factor for cardiovascular disease, which is the number one cause of death for First Nations Australians living in remote areas. High BMI is the leading risk factor for burden of disease in remote First Nations communities, and this burden is almost double in remote areas compared to major cities.
Our food system is not secure, with remote areas hit hardest
Remote communities often rely on one general store for food. Sparse food outlets are not well connected to homes via public transport and families may need to walk long distances or use personal transport (if available), which incurs extra fuel costs. Due to barriers – including freight, distance and supply-chain coordination – basic food items are less available in remote stores. It has been documented that 12% of basic healthy food basket items are missing from very remote stores.
The cost of freight to remote mainland Queensland contributes to up to 20% of the cost of food in these areas. This is even higher for remote Island communities. A healthy food basket is 20% and 31% higher in remote and very remote areas (respectively) compared to urban centres, with the price of a healthy food basket up to 50% higher in Cape York compared to Brisbane. In Queensland, families need to spend 23% of their income to achieve the Australian Guide to Healthy Eating recommended diet. In very remote areas, this rises to 35% of the median household income – rendering a healthy diet unaffordable.
Compounding the problem is the First Nations employment rate, which in 2018 was 49% compared to 75% for non-Indigenous Australians. In very remote areas, the unemployment rate for First Nations people (15-64 years) is double that of major cities (29% versus 15%). This is the result of inequitable employment and training opportunities in rural and remote regions.
Toward food security for all Queenslanders
Improving food security in remote communities requires sustained political commitment, with coordinated action between all levels of government, the public sector and private sector. Critically, any solutions should be adapted to the needs of each community. Through the Gather + Grow program, Health and Wellbeing Queensland (HWQld) has commissioned five positions focused on food security and disease prevention within the Far North Queensland and Lower Gulf Aboriginal and Torres Strait Island Community Controlled sector. These positions will work with local communities and stores to improve the food environment and drive local solutions.
At a systems level, HWQld is leading food security action with a Remote Food Security Action Plan. Key activities under consideration include improving access to healthy homes; increasing local food production; and addressing supply chain challenges to improve the availability, quality and affordability of healthy foods.

Work already under way includes:
Co-ordinating a submission on behalf of the Queensland Government to the Federal Parliamentary Inquiry into food pricing and food security in remote First Nations communities.
Partnership with the Torres Cape Indigenous Council Alliance and the Local Government Association of Queensland to deliver Remote Food Security Roundtables.
Delivering the Gather + Grow program in the Torres Strait, Cape York and Lower Gulf, which includes partnering with the First Nations Community Controlled sector to engage community and identify local solutions to affordable healthy diets and building the capacity of the remote store workforce.
Building the First Nations workforce in HWQld, including positions based in Cairns and remote Far North Queensland.
A Framework developed to address food security in remote First Nations communities.
A collective response to a 'real and dire' problem
Improving food security is a priority for HWQld, a Queensland Government agency tasked with reducing health inequities for all Queenslanders, no matter who they are or where they live.
As Chief Executive of HWQld, I believe we can improve food security together through passion, partnership, commitment, respect, understanding and patience. Health and Wellbeing Queensland's role is to drive co-ordinated action across the state to strengthen food security. Through the development of a Queensland-specific Equity Framework, and with a focus on the next generation, this will remain a priority for our state.
For me personally, it's about accepting such a challenge and understanding its wicked nature. It's about listening to our community leaders and backing co-designed solutions relentlessly.
I'm starting with driving toward a collective understanding that food insecurity is a dire and real problem, and for it to be documented in our state's high-level strategic and action plans. This is the challenge of my lifetime as a Queensland leader. What a privilege to drive such important work that can improve the lives of Queenslanders.