Support for Bicyclette to power up female social cycling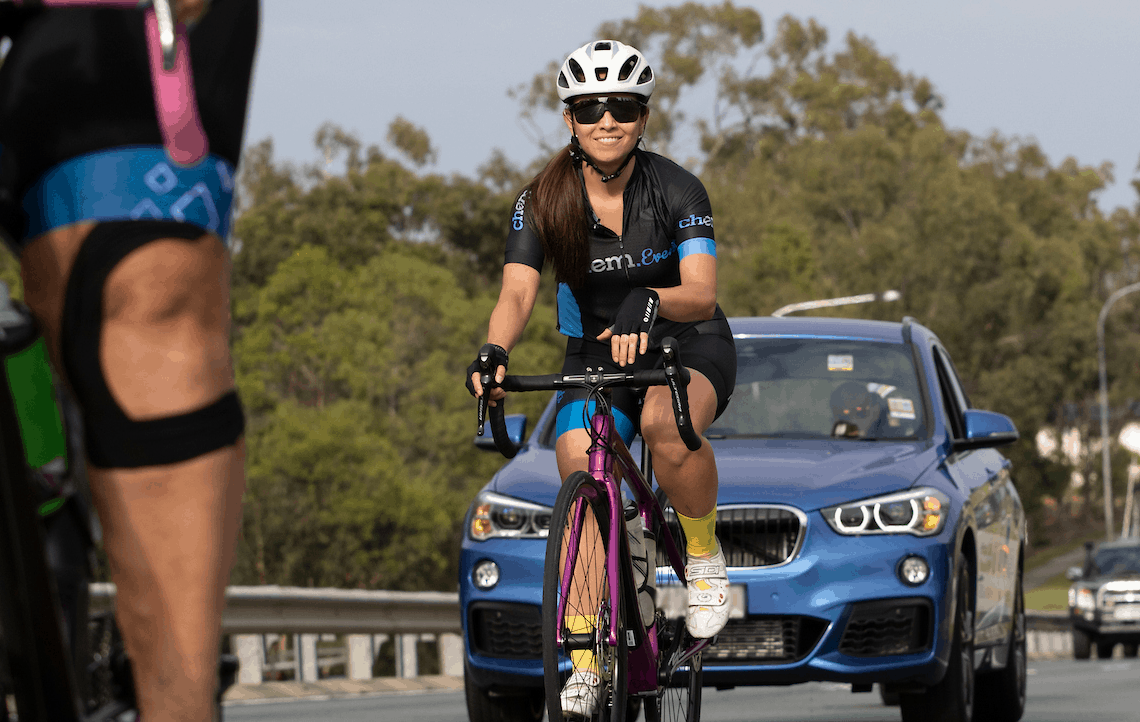 The inaugural Bicyclette bike ride to power up participation of women and girls in social cycling will wheel through Brisbane this October with support from Health and Wellbeing Queensland (HWQld).
Hundreds of women of all levels and abilities are expected to take part in the all female owned, run and participated cycling event and make their way along a 25km or 50km course from Northshore Riverside Park to the Wynnum Manly region via the Story and Gateway bridges on Sunday 10 October 2021.
Participants can take advantage of discounted early bird registrations to the event until Friday 13 August.
HWQld Chief Executive Dr Robyn Littlewood said Health and Wellbeing Queensland was proud to sponsor the inaugural Bicyclette.
"Evidence tells us cycling can be particularly beneficial for women's health and wellbeing and that 60% per cent of Australian women would like to cycle more than they currently do," Dr Littlewood said.
"Bike riding is a great way to exercise while having fun and there are so many benefits of being active. Queensland women are 11 per cent less likely to be sufficiently active than men; and girls 19 per cent less likely to be active daily than boys. We need to support women to make physical activity part of their daily routines, by creating safe and fun environments where they can feel comfortable and empowered."
Dr Littlewood said survey data showed the most important motivations for women to cycle were health and fitness, fun and enjoyment and getting outside. "Bicyclette is here to support all women and girls wanting to take up or to continue cycling in a nurturing and friendly environment," Dr Littlewood said.
Founder of Bicyclette and Director of Chem Events Emily Manchon said the Bicyclette was set to be a unique, social and fun day out on the bike.
"The format of this event provides new riders with a safe introduction into road cycling as well as suited to those cyclists already taking to the road several times a week. With a police escort, support vehicles and cycling guides, each participant virtually gets their own closed road ride around Brisbane," Ms Manchon said.
"This is the first women's only cycling event in Queensland, and females of all ages are invited to attend, on whatever bike they have available to them."
From the makers of the Brisbane BMW & Westside BMW Ride For Life Challenge, the event follows a similar style, except will just be for women and girls.
The ride will raise funds for an event beneficiary, Rare Ovarian Cancer. 
It will also feature a women's health expo at the finish area, to provide participants with further resources and advice to support their nutrition, physical activity and wellbeing.
Entry: $99 – $149 includes jersey, sponsor products, breakfast and a fully supported and police escorted ride.
To learn more and register visit www.bicyclette.com.au.