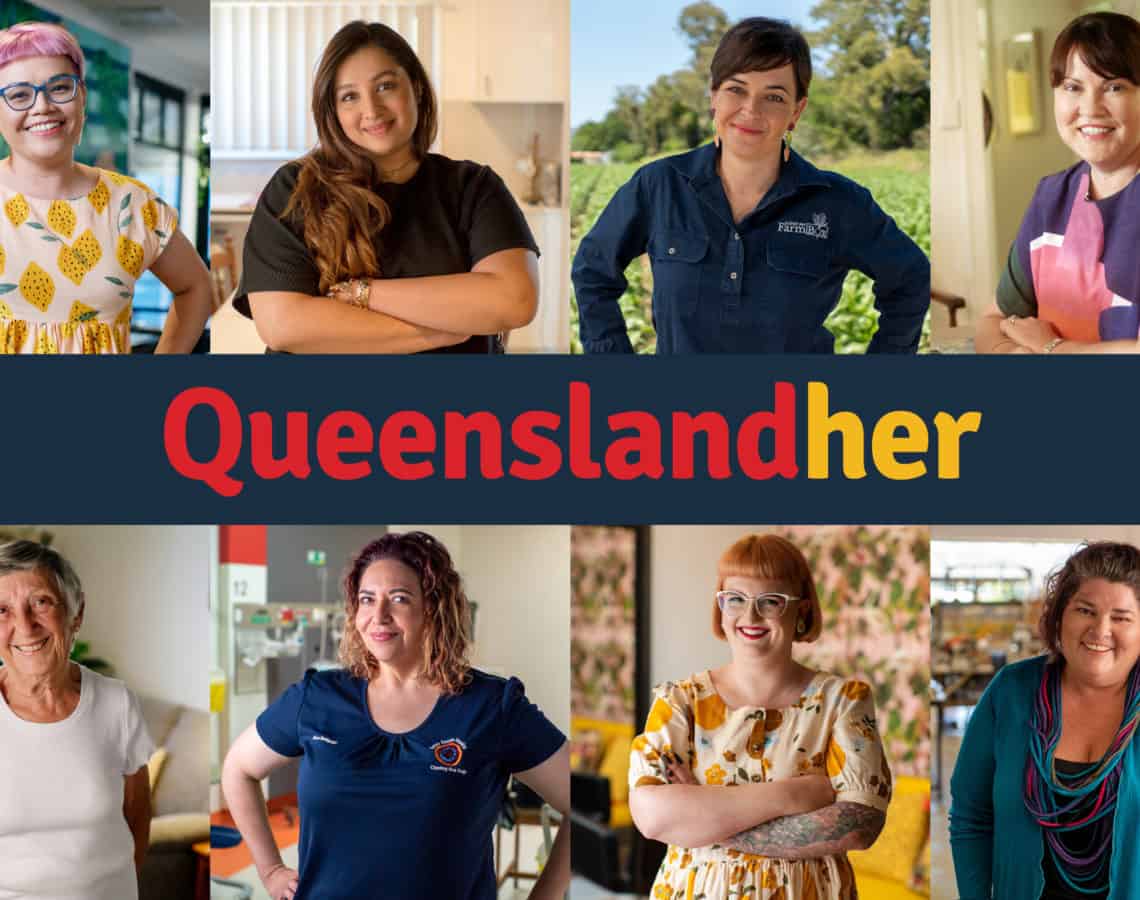 Was life in 2020 like a box of chocolates or more a packet of sweet and sour jubes?
When we ushered in a Happy New Year at the end of 2019 with our respective families, neither of us had an inkling of what lay ahead – family members caught up in the January bushfires down south, the loss of loved ones, health issues, organisational change, as well as family events and announcements, both good and bad. COVID added a layer of complexity and led to one of us having a daughter stuck overseas (still stuck) and the other with a partner locked down in Melbourne for months. To top it off, Lindy's Mum was hit by a car and suffered serious injury, and Michele's Melbourne house was seriously affected by a collapsing sea wall.
Enough, we both cried.
We're friends and colleagues, and at different times this year it is fair to say our relationship has been tested. But you know what? Queenslandhers are a resilient bunch, and there has also been an upside to 2020. We've experienced acts of kindness, enjoyed creative pursuits, learnt new things and met people we wouldn't have had an opportunity to, if it wasn't for this awkward, strange year. There's been tears, but we've also laughed a lot and high-fived. Mostly, we've counted our blessings for having fabulous family and friends in our lives and are grateful for living in relatively COVID-safe Queensland. (Cheers and virtual hugs to our frontline workers and Queensland's Chief Health Officer.)
What helped you overcome these challenges?
Earlier in 2020 we had the opportunity to be involved in an amazing project called the WellBeing Series, produced by the healthy lifestyle program My health for life. The series tackled health topics, from mindfulness to sleep, and featured some well-known names, health professionals and everyday Queenslanders.
We were extremely moved by the willingness of people to get involved. People bent over backwards to make things happen because they genuinely wanted to be part of a project that helped other Queenslanders. We love the diversity in the series: backgrounds, cultures, ages, genders, stories. Goodwill is an amazing thing.
So sad we can't mention everyone, but a few deserve special mention. Former elite athlete Trevor Hendy is one of the most down-to-earth blokes you could meet and isn't afraid to talk about his own fears, failures and learnings if it helps someone else "sort their stuff''. He really is inspiring. Check him out in the Mastering Mindset episode and again in the Harnessing Good Health Episode. On the morning we filmed, a family member was about to go into labour. Yet Trevor felt if he could help someone it was worth squeezing the interview into his day. His enthusiasm is contagious.
Racism is not an issue that has prevented Harshpreet Singh Kohli from the Turbans 4 Australia charity from supporting his community. He is sunshine in human form. Watch the Wellbeing Series episode on Social Connectedness, where his group delivered free meals during COVID to help vulnerable Queenslanders. Raising cultural awareness, charitable work and promoting religious tolerance is an important part of his life, and this State is all the better for it.
Health and happiness expert Claire Massingham is a dear colleague who has experienced tough times in her life, but is one of the kindest, most practical and positive people you could meet. You will see what we mean when you catch her on the Mindset and Goal Setting episodes. She is also a woman who paints rocks with cheery messages and leaves them in random spots, or sends thank you and encouragement letters in the hope it will make someone's day better.
Sometimes you have to open your eyes to what you have got in life and embrace the good people around you. Don't worry about the chocolate box, just turn those lemons into lemonade.
What "her" have you become?
All the hers!