Pick of the Crop growing farmer connections in Bundaberg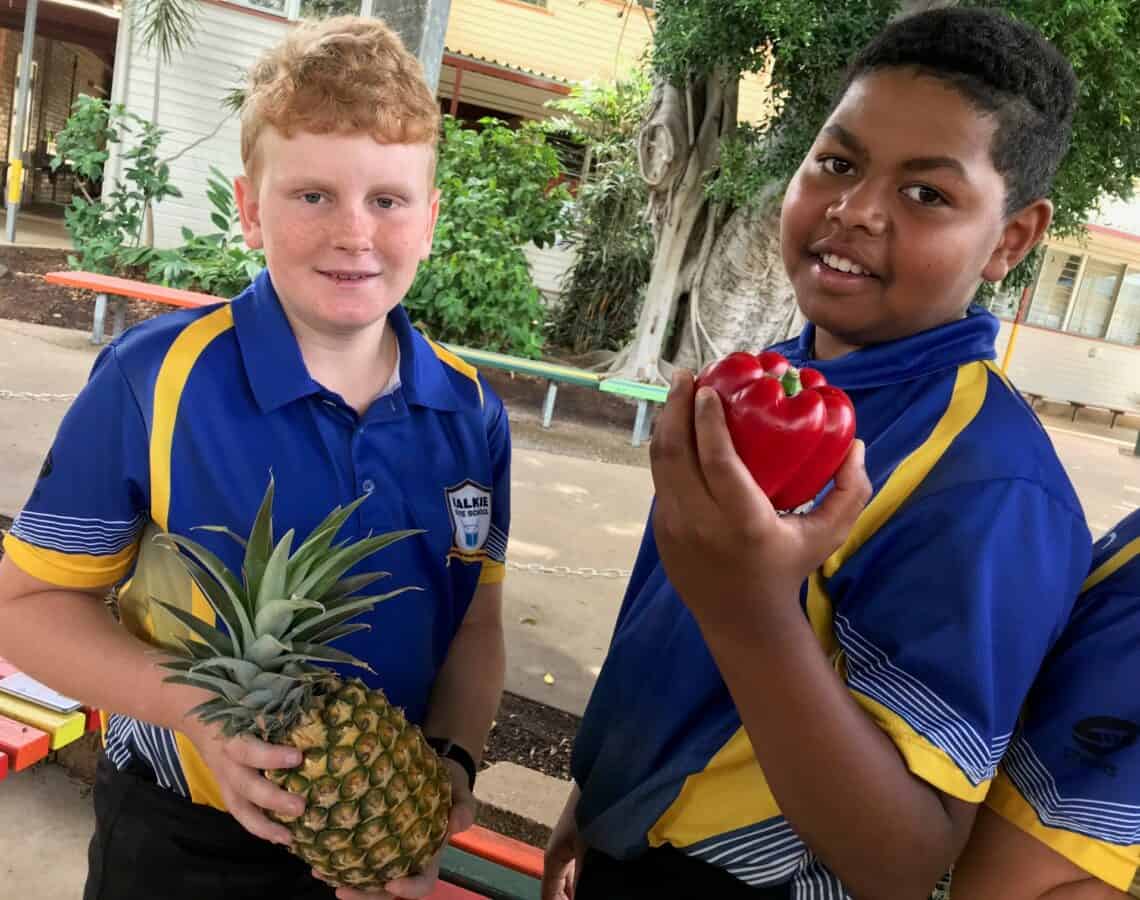 Our Pick of the Crop program is bringing the farm to the classroom this school term, with hands-on activities and farm excursions to get kids excited about the tasty and colourful veggies and fruit growing in the paddocks around them in Bundaberg.
We're partnering with regional grower group Bundaberg Fruit and Vegetable Growers to deliver Pick of the Crop, with planning underway to connect more than 1150 students from Prep to Year 6 with farm visits and learning experiences.
According to Bundaberg Fruit and Vegetable Growers Managing Director, Bree Grima, "Here in Bundaberg we have a crop for nearly every letter of the alphabet."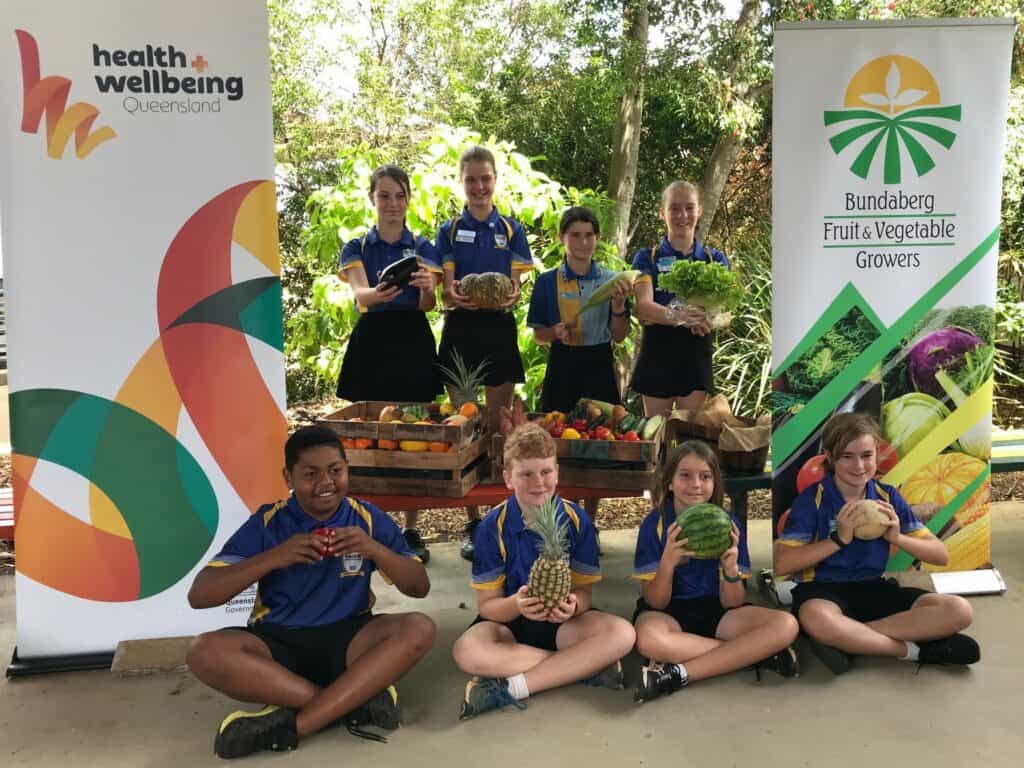 Local Pick of the Crop Program Coordinator Jenna McCormick said Bundaberg was a rich horticulture region with a huge diversity of fresh produce.
"Bundaberg schools identified a real need for students to understand what is growing in the paddocks around them and the processes involved in paddock to plate.
"Through Pick of the Crop, Bundaberg students and growers are coming together to boost opportunities for students to learn about and eat more vegetables and fruit."
Students and growers will be busy in the coming months making these valuable connections through farm excursions, in-class presentations, and community learning with Farmer Forums.
Earlier this month Jenna visited one of the many operations to be involved—FarmFresh Fine Foods a second generation, family-owned and operated food technology and manufacturing company. She was able to see vegetable processing in full swing and the Research and Development team busy testing new vegetable products.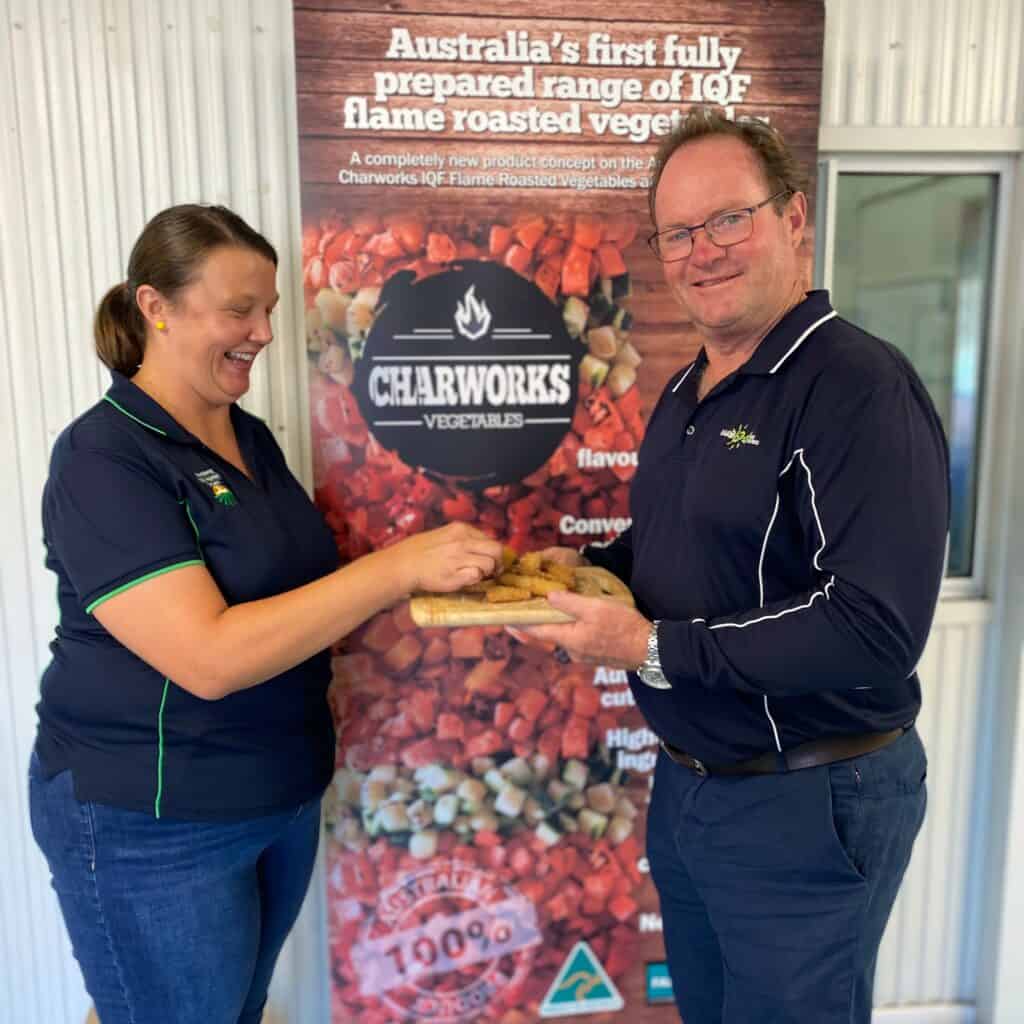 Jenna said April was a busy month for Bundaberg region with plenty of vegetable and fruit varieties available including: avocados, bananas, beans, capsicums, chili, mandarins, cucumber, custard apples, eggplant, ginger, lettuce, macadamias, passionfruit, sweet corn, sweet potato, tomatoes and zucchinis. The month of May will see these crops joined by strawberries, blueberries and limes coming into season.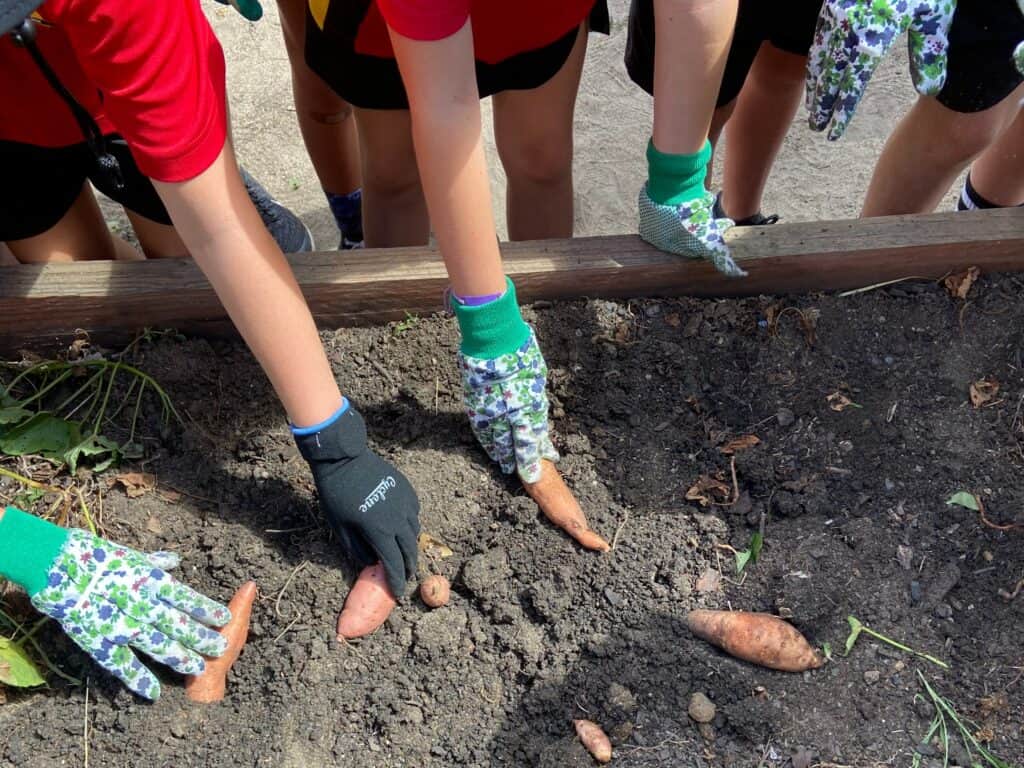 Students have been growing their own farm fresh produce too, with Pick of the Crop supporting many schools to establish or expand their own school vegetable gardens.
Bundaberg North State School has been managing a school garden for five years where teachers integrate garden activities into hands-on learning and tasting experiences in the classroom. Pick of the Crop has enabled the school to scale up its vegetable gardens with five additional classes jumping onboard and planning their own garden beds and classroom learning opportunities.
Year 6 students have kick started their Science Unit by 'digging for gold.' Last year's Year 6 students prepared and planted a garden bed with golden sweet potatoes so this year's Year 6 students got to dig them up. In the process they've learnt different propagation methods for growing a new crop of sweet potatoes and monitoring germination and growth, both at school and at home. The harvested golden sweet potatoes were also prepared on site and tried by all the students.
Learn more about Pick of the Crop.