Logan kids Pick of the Crop for healthy eating pilot putting veggies and fruit on the menu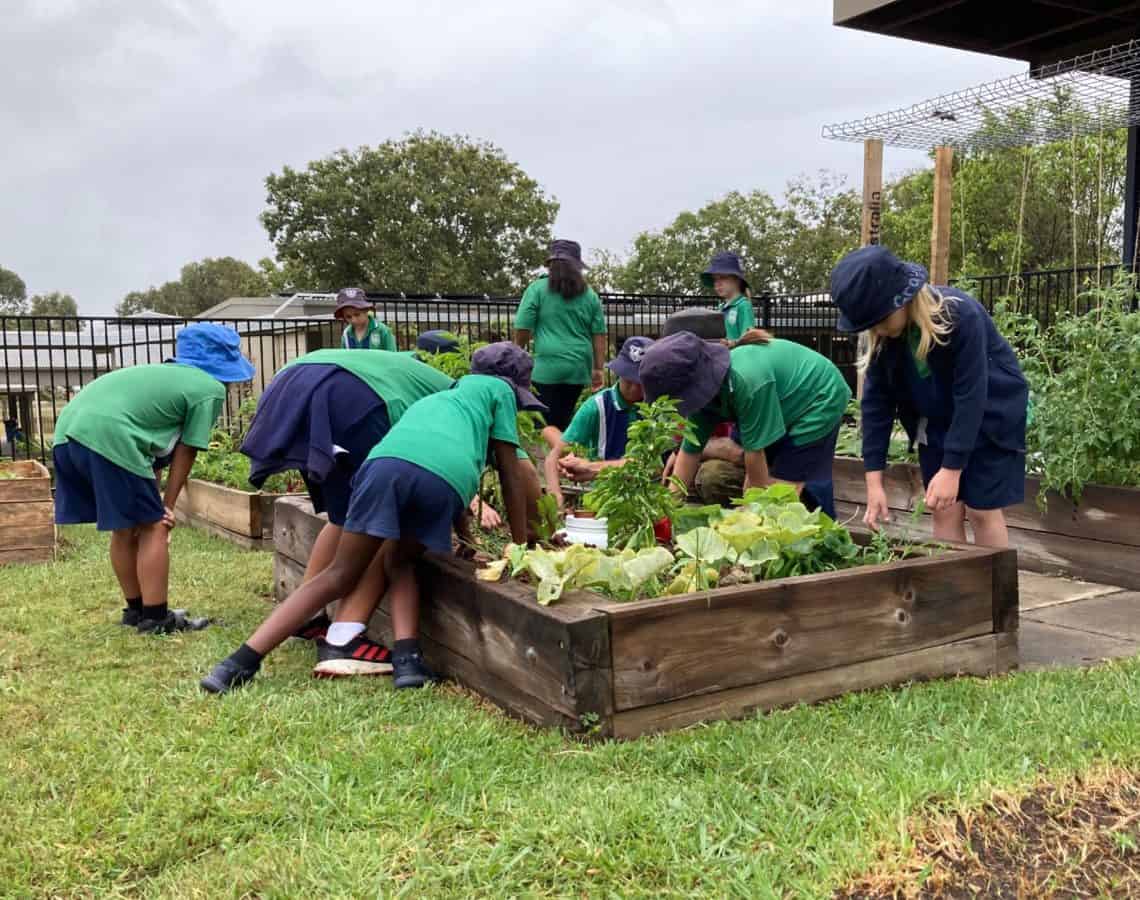 Logan primary school children will be supported to eat more healthy vegetables and fruit as part of a Health and Wellbeing Queensland pilot set to reach all the way from the classroom to the tuckshop to the farm.
Health and Wellbeing Queensland Chief Executive Dr Robyn Littlewood announced Logan as a pilot location for Pick of the Crop, a healthy eating program taking a whole of school approach to promoting veggies and fruit.
"Vegetables and fruit are vital to children's health and their ability to perform at school, on the sporting field and everywhere else, but we know Queensland kids aren't eating enough of them," Dr Littlewood said.
"Pick of the Crop is an exciting new initiative by Health and Wellbeing Queensland which will support schools to take actions that contribute to a positive food culture across the entire school environment."
"From school gardens that reflect cultural diversity, co-designing tuckshop menus with staff and students, farmer in the classroom initiatives, and re-imagining school events to include a variety of healthy foods, schools will be encouraged to explore a range of innovative actions that build on some of the great teaching strategies already in place."
The Logan area, with its vibrant culturally diverse food scene, is ideal for the pilot.
Berrinba East State School Principal Steve Kanowski said Pick of the Crop would support the school community to develop deep understanding of culture and language through meaningful project-based learning.
"Students will be able to actively learn and experience the concept of 'seed to plate' and understand the role that they, and their families, can play in this," said Mr Kanowski.
"Additionally, food is an amazing gateway into culture, and the school is looking forward to developing a greater understanding of the languages and cultures of the local community through the initiative."
Health and Wellbeing Queensland Principal Lead – Public Health Nutritionist Mathew Dick said schools had responded with enthusiasm to get involved.
"We are very proud to be partnering with schools in Logan to implement Pick of the Crop," Mr Dick said.
"Schools understand the importance of healthy eating for students' ability to learn and perform well, and champion this in the work they do every day. We're seeing so many wonderful ideas from them about how they can go about boosting their focus on vegetables and fruit by participating in this pilot."
Through Pick of the Crop, state primary schools across the Logan area will work with a project coordinator to develop individual school action plans ready to roll out in Term 1, 2021, aiming to increase students' access to vegetables and fruit.
Participating schools will have the opportunity to access grants of up to $5,000 for small projects that support the implementation of Pick of the Crop.
The $1.7 million project is set to reach up to 60 primary schools and 19,000 students across pilot locations in Logan, Bowen and Bundaberg in 2020-21.
Learn more about Pick of the Crop.