Legends of League brings healthy glow to Woorabinda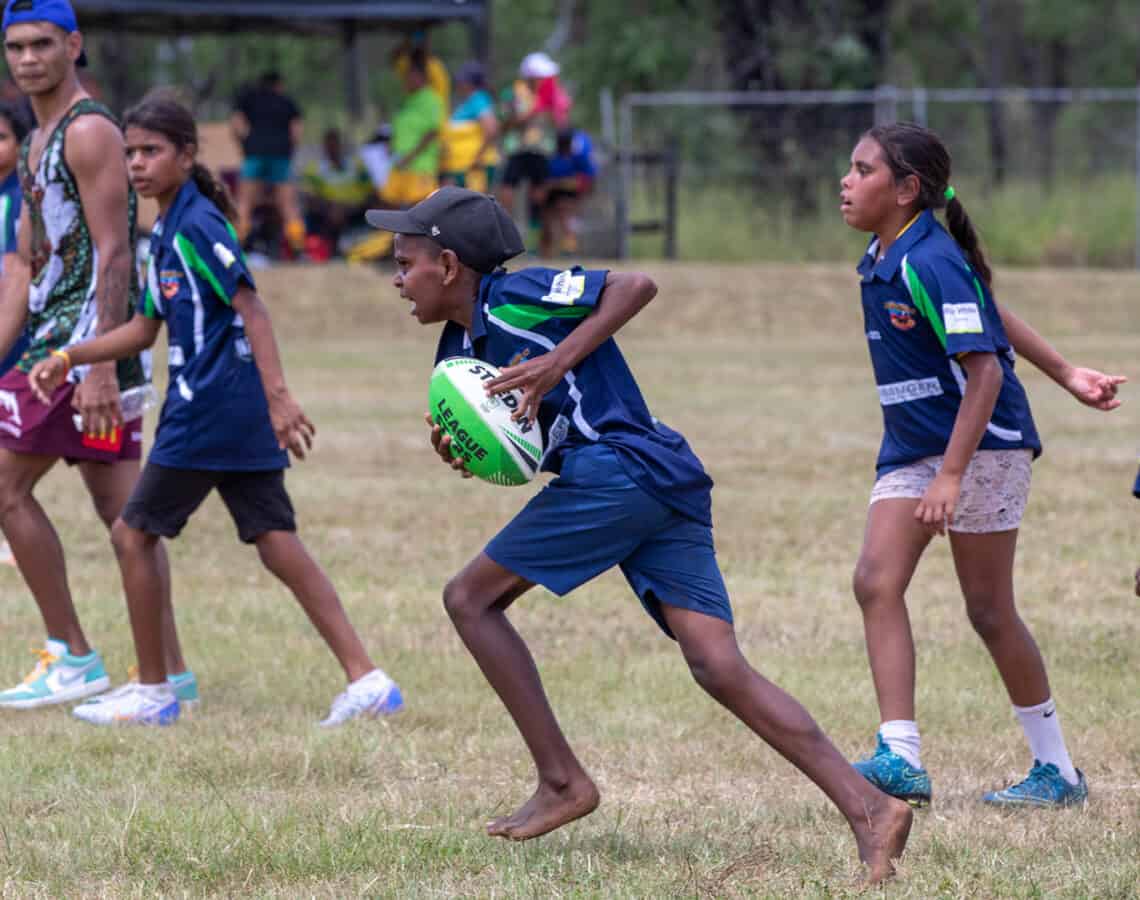 Health and Wellbeing Queensland was a proud supporter of the International Legends of League Carnival at Woorabinda, Central Queensland, on Saturday 25 February 2023.
With rugby league players, their families and fans travelling from across Queensland to attend, our sponsorship of this event allowed us to connect with Aboriginal and Torres Strait Islander peoples to promote the value of healthy lifestyle choices for health and wellbeing.
The chance to win one of two signed International Legends of League jerseys proved a drawcard for visitors to the Health and Wellbeing Queensland information display.
Health and Wellbeing Queensland teamed up with two of their partners on the day in sharing our message that everyone has the right to good health.
My health for life was on hand to track the health of visitors by providing blood pressure and health checks.
The Good Foundation, which delivers Jamie's Ministry of Food program, provided information on how to prepare delicious meals using fresh and available ingredients.
Mr Alex Holloway, Director, Communications and Engagement, Health and Wellbeing Queensland, was among those who travelled to enjoy the day.
"The Carnival showcased teams from under 6s right up to open mens and womens, with players coming from Cherbourg, Woorabinda and even Palm Island, almost 1,000km away.
"The day culminated in an entertaining and hotly contested game between the Australian Legends of League team and the Woorabinda Warriors at the Gordon Henry Oval."
In the lead up to game day, Health and Wellbeing Queensland visited local school students to talk about giving young minds and bodies the fuel they need to grow, learn, play and thrive.
"By encouraging Aboriginal and Torres Strait Islander peoples to eat well, keep active and connect with their community, the event drove home the message of the importance of health and wellbeing," Mr Holloway said.
The event was yet another example of how we continue to help all Queenslanders make healthy happen.