Junior Dash reaches from Coast to Cape with virtual events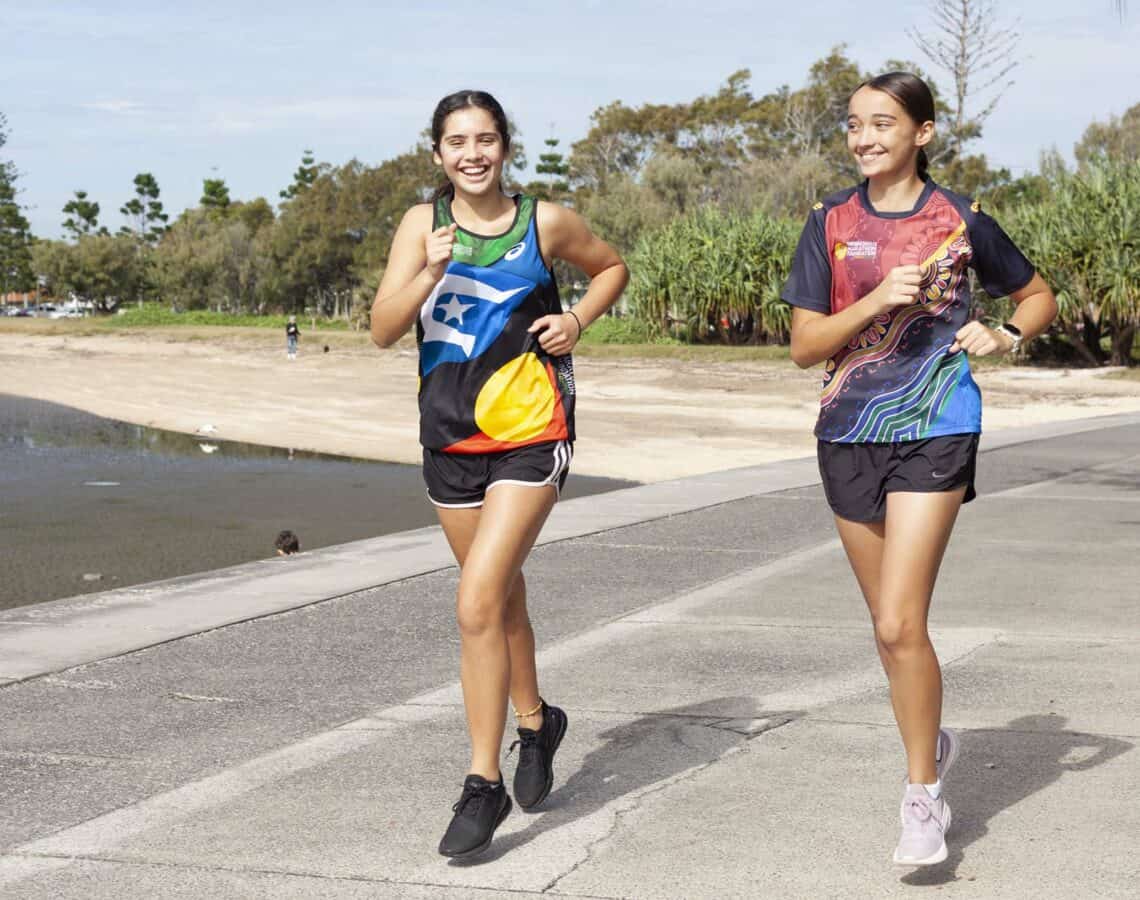 First Nations youth across Queensland's regional and remote communities will be able to join the charge when the Health and Wellbeing Queensland Junior Dash races kick off this July as part of the Village Roadshow Theme Parks Gold Coast Marathon running festival.

A virtual event will enable entrants to run or walk anywhere, no matter where they live in Queensland, with funding from the Queensland Government set to support up to 1,250 First Nations youth to participate within their own regional or remote community at a subsidised rate.

Minister for Health and Ambulance Services Yvette D'Ath said she was excited for the opportunities holding the Junior Dash races virtually presented.

"It means you can walk, jog or run the physical 2km or 4km course on location at Broadwater Parklands on Marathon weekend, or you can participate virtually in your own community, anytime between 3 – 18 July 2021," Minister D'Ath said.

"To reach Queenslanders in our most remote communities, I'm delighted Health and Wellbeing Queensland is supporting First Nations youth between the ages of 5-14 to participate virtually at a subsidised rate of $10 plus a small processing fee. This is a saving of $20 off the full registration cost.

"The Health and Wellbeing Queensland Junior Dash races are the largest races dedicated to kids in Australia and a fantastic way to get children and families out and about and active. Regular physical activity is important for children's health and wellbeing and supports them to grow and develop into healthy adults."
Minister for Aboriginal and Torres Strait Islander Partnerships Craig Crawford said the Junior Dash was a fantastic example of supporting Queensland's First Nations peoples in steps toward closing the gap.
"Events such as the Junior Dash, and the way that they engage with young First Nations Peoples, bring communities closer to closing the gap, particularly in providing opportunities for young people to enjoy long and healthy lives, with high levels of social and emotional wellbeing," said Minister Crawford.
"That's why the Queensland Government has invested $9.3 million over four years as part of the National Closing the Gap agreement, which helps strengthen Aboriginal and Torres Strait Islander services across key areas such as health and childhood development."
Health and Wellbeing Queensland Chief Executive Dr Robyn Littlewood encouraged First Nations youth in regional and remote communities, and all Queensland families to complete their registrations for the 2km or 4km events and get active.
"Health and Wellbeing Queensland is proud to be the health and wellbeing partner of the Gold Coast Marathon because we recognise events like these help kids and families to develop healthy habits which can have an impact across all areas of their lives. The benefits of sport and exercise go beyond the physical. It builds social connections, self-esteem, discipline and empowerment and most of all, you can have fun," Dr Littlewood said.
Village Roadshow Theme Parks Gold Coast Marathon Ambassador, Robert de Castella AO MBE, founder of the Indigenous Marathon Foundation said providing the opportunity for remote and regional youth to join the event was a fantastic way to introduce the thrill of participation in a major event.
"The virtual Junior Dash will give many of our Indigenous youth in remote and regional communities a taste of what it's like to compete and a great introduction to healthy and fun activity in the form of running and walking," he said.
Events Management Queensland, CEO, Cameron Hart commended Health and Wellbeing Queensland on the initiative of taking the Junior Dash event and the opportunity to be part of an iconic Australian event into remote and regional communities. "This will be a very unique and fun activity for young Queenslanders in remote communities and could well be the catalyst that generates a love of running and aspiration to one day compete in person on the Gold Coast," Mr Hart said.
Those who register for the Health and Wellbeing Queensland virtual Junior Dash events, will not only receive a finishers medal and race cap, they will also go into the draw for a Health and Wellbeing Queensland branded running shirt or visor.
Village Roadshow Theme Parks Gold Coast Marathon and associated races physical entry will close at 11.59pm this Friday 4 June 2021. Entries to the virtual races remain open a little longer, until 2 July, so you can register up until this date to complete your run or jog in your own community.
To register for the Health and Wellbeing Queensland Junior Dash virtual events, and access the subsidised registration fee, visit the Health and Wellbeing Queensland website: https://hw.qld.gov.au. To register for the Gold Coast Marathon physical races on the Gold Coast visit: https://goldcoastmarathon.com.au