It's Pick of the Crop for Bowen as part of $1.7M Healthy Kids Pilot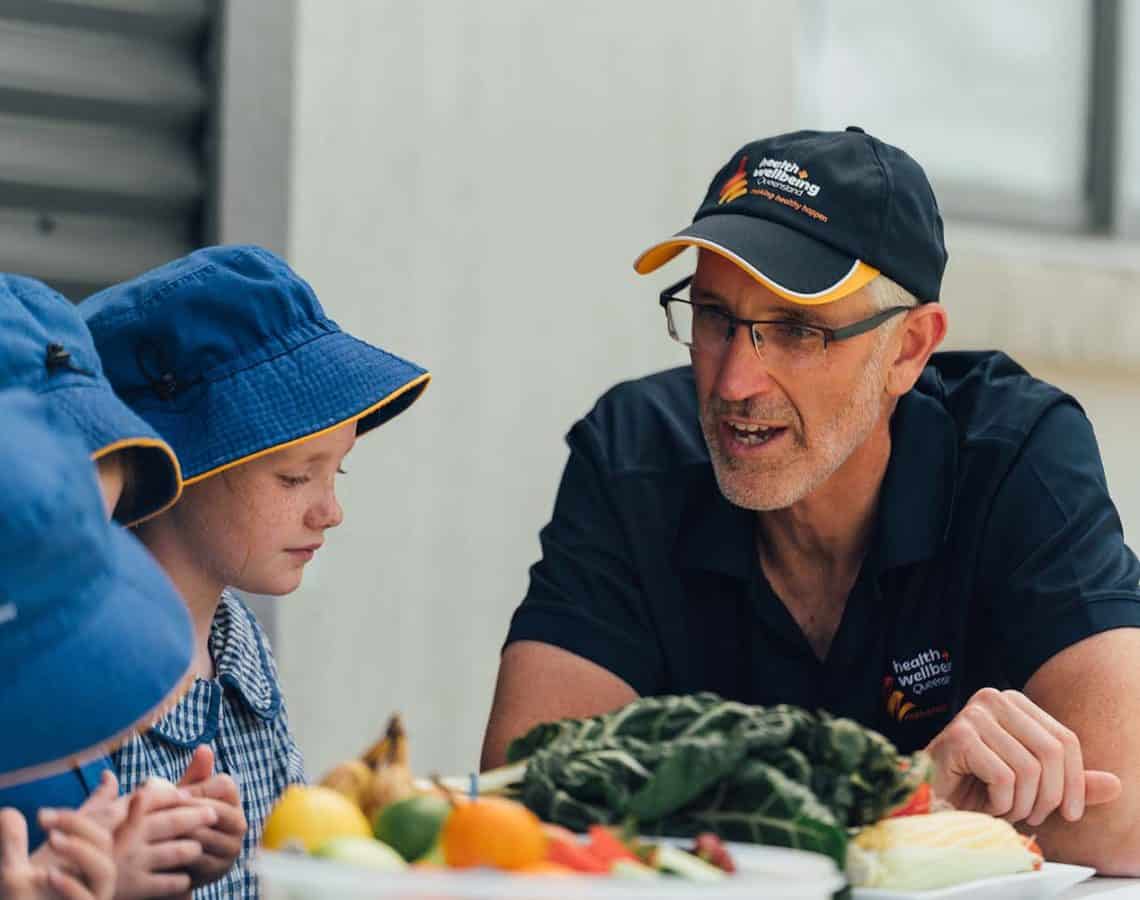 Bowen and Burdekin growers will play an integral role in a new Health and Wellbeing Queensland pilot program to get Queensland kids eating more vegetables and fruit.
Health and Wellbeing Queensland Chief Executive Dr Robyn Littlewood today announced Bowen State School as the first of three pilot locations for the $1.7 million Pick of the Crop initiative.
"Pick of the Crop is a healthy eating program bringing Queensland schools and growers together to increase opportunities for children to consume vegetables and fruit. What better place for this exciting pilot than the Bowen region where so many of our great-tasting vegetables and fruit come from," Dr Littlewood said.
"This is about improving the nutrition and health of our children and doing it in partnership with our farmers promoting local agriculture and local produce."
Dr Littlewood said most children currently did not meet recommendations for healthy eating, with only six per cent of 8-11 year olds consuming enough vegetables.
"A healthy diet means eating lots of tasty and colourful vegetables. We have incredible fresh produce grown here locally in Queensland, yet as a population we're not meeting our recommended fruit and vegetable consumption – and when it comes to vegetables, we're not even coming close," Dr Littlewood said.
"Through Pick of the Crop, we will support schools to work with growers to create opportunities to increase kids' vegetable and fruit intake. From bringing growers into classrooms, to reinforcing student learning through school gardens, healthy tuckshop menus and school events, Pick of the Crop will take a whole-of-school approach and aims to influence the domains of curriculum teaching and learning, school environments, food and drink supply and community connections."
The pilot includes funding for the appointment of a Pick of the Crop project coordinator to be based at Bowen State School.
Bowen State School Principal Mr Christien Payne said the community is very excited to be involved in Pick of the Crop.
"This program is such a good opportunity for our schools and communities to build on actions to promote healthy eating. The benefits will not only be felt through stronger school connections with farmers in the region, but also in our classrooms, across the whole school environment and for our families," Mr Payne said.
"This is a program that schools will want to get involved with and we can't wait to get started."
The project coordinator will work with state primary schools across the Bowen, Ayr, Home Hill and Whitsunday areas, to develop individual school action plans to increase students' access to vegetables and fruit and to build and strengthen relationships with local Bowen and Burdekin growers.
Participating schools will have the opportunity to access grants of up to $5,000 for small projects that support the implementation of Pick of the Crop.
Bowen Gumlu Growers Association President Carl Walker said teaching children to experience and enjoy vegetables and fruit from an early age would also help them develop healthy eating habits for life.
"Bowen Gumlu Growers Association is fully supportive of this pilot. Eating plenty of fresh vegetables and fruit helps our young future leaders to grow healthy bodies and minds," Mr Walker said.
"The Bowen Gumlu region is the largest winter vegetables growing region in Australia, supplying high-quality healthy produce for the nation and for the world. It's important that we can teach our children where the food is coming from, and why it is so important to eat healthy. It's showing them that veggies can be yummy to eat and can be part of an exciting meal for them. This is good for kids and it also helps our local economy to be sustainable."
Pick of the Crop is set to roll out across Queensland with a further two pilot locations soon to be announced.
The project is set to reach up to 60 primary schools and 19,000 students across Queensland in 2020-21.
Learn more about Pick of the Crop.