Health and Wellbeing Queensland supports Bridge to Brisbane – the ultimate challenge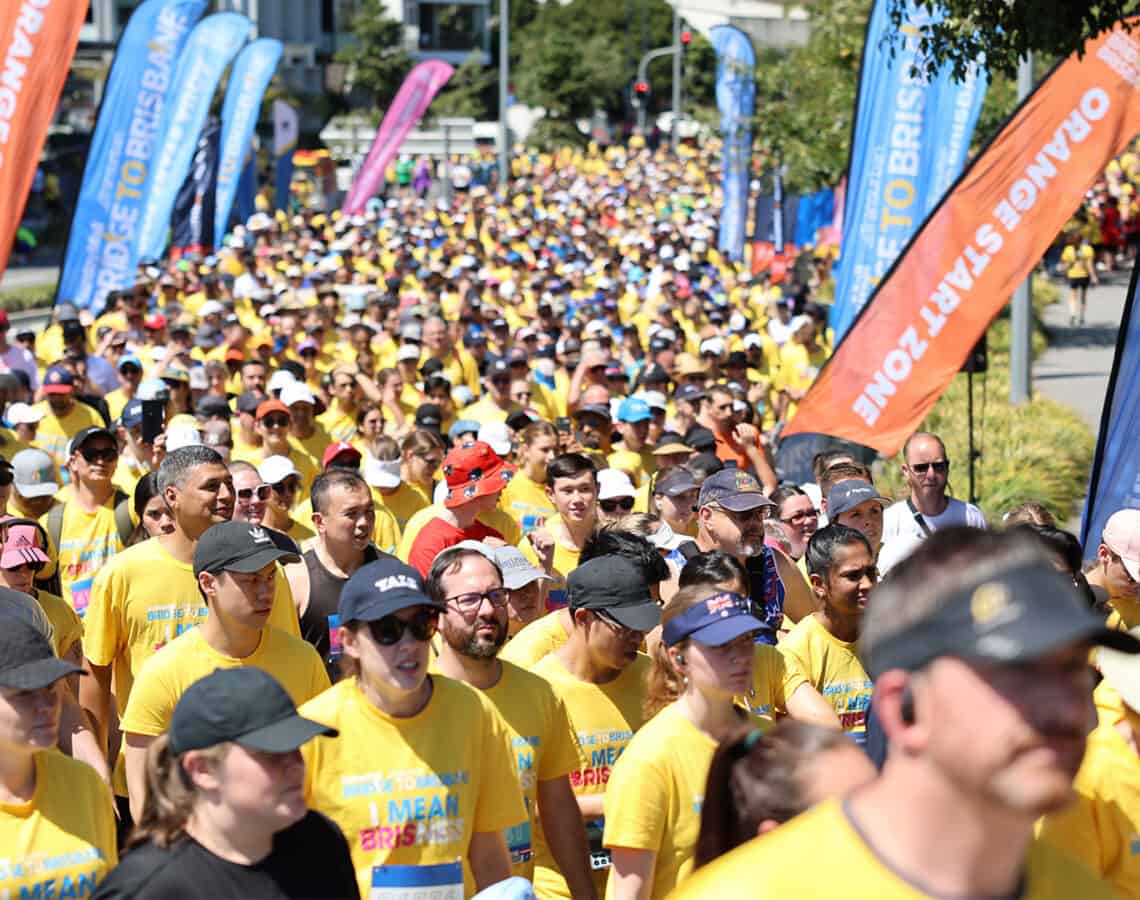 Health and Wellbeing Queensland was delighted to join and support 30,000 participants on Sunday 15 October 2023 as they walked, ran or wheeled for The Sunday Mail Transurban Bridge to Brisbane.
One of Australia's largest fun runs, the Bridge to Brisbane was first held in 1997 and attracts participants of all ages and abilities across its 4.5km and 10km courses.
Health and Wellbeing Queensland Chief Executive Dr Robyn Littlewood said Health and Wellbeing Queensland was delighted to support the event by joining sponsors of the event, which brought together thousands of Queenslanders in a celebration of community, fitness, and fun, with many traversing the iconic Gateway Bridge.
'At Health and Wellbeing Queensland we are proud to support, sponsor and celebrate community events like The Sunday Mail Transurban Bridge to Brisbane,' Dr Littlewood said.
'Thankfully the Spring weather and blue skies provided participants with sweeping river and city from atop the bridge during this event, which aligns with our platform to drive generational change that improves the health and wellbeing of Queenslanders, especially our children.
'To do this, we will continue to work across government, health environments, the private sector and communities to partner, create, develop and amplify policy and programs that achieve real and measurable improvements, so all Queenslanders can have the best chance to live a healthier life.'
To encourage families to join the fun The Sunday Mail donated $5 from each entry for participants under 15 years of age to a school charity of their choice while other participants were also encouraged to fundraise for more than 25 charities that support Queenslanders.
Another inclusive feature was the 'Virtual Run', in which participants had the option to run, jog or walk from any location they chose – a favourite park, neighborhood loop or running track.