Health and Wellbeing Queensland joins Department of Tourism, Innovation and Sport to support the Queensland Murri Carnival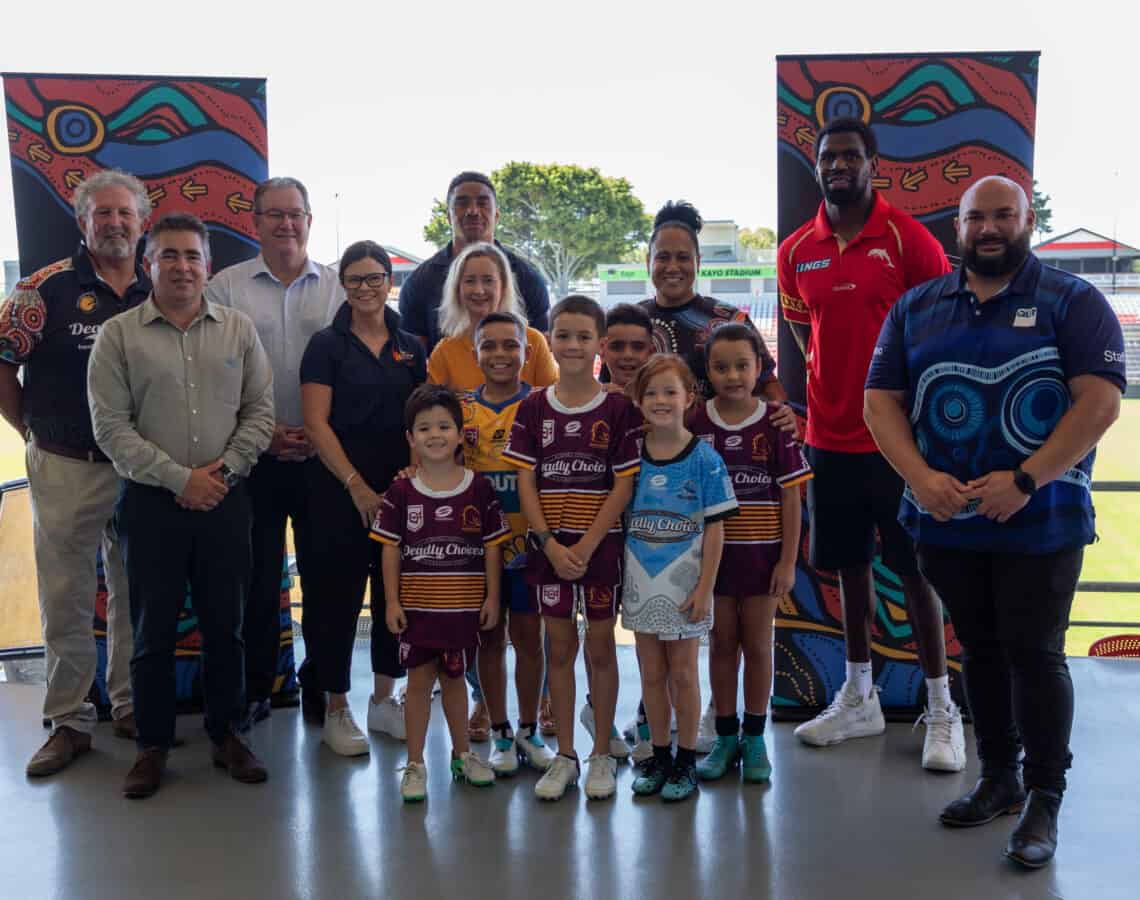 Health and Wellbeing Queensland (HWQld) was delighted to join Queensland's Minister for Health and Ambulance Services, The Hon. Yvette D'Ath MP, the Moreton Bay Regional Council Mayor, Peter Flannery, the Deputy Director-General of the Department of Department of Tourism, Innovation and Sport (DTIS), Andrew Sly, Arthur Beetson Foundation Director Brad Beetson, and representatives of the Institute for Urban Indigenous Health, Deadly Choices, Redcliffe Dolphins and QUT on Friday 17 March, for the launch of the 2023 Queensland Murri Carnival.
Speaking at Redcliffe Kayo Stadium, HWQld CEO, Dr Robyn Littlewood, congratulated the Arthur Beetson Foundation on delivering an event that draws on the popularity of rugby league to spread the word about the value of health and education to young people.
The carnival, from 22–30 September, is being sponsored by the Queensland Government through both HWQld and DTIS.    
'The Murri Carnival is not only a great sporting event, but it also promotes healthy lifestyle choices and the importance of early access to primary health care services in First Nations communities throughout Queensland,' Dr Littlewood said.
'Encouraging First Nations Queenslanders to be healthy and active from a young age is more important than ever to tackle the risk factors contributing to chronic disease.
'Events like the Murri Carnival are vital to showcase the health benefits of sports, the community it builds, and the opportunities it can bring to young First Nations people.'
Those healthy behaviors include the mandatory health checks for all players. The carnival also has a major focus on health and education, and is a smoke, drug, alcohol and sugar free event.
'That's why I would like to begin by thanking the coordinators of this carnival, the Arthur Beetson Foundation and Deadly Choices, for making this event possible,' Dr Littlewood said.
'Alongside our colleagues at the Department of Tourism, Innovation and Sport, we look forward to supporting this year's Murri Carnival to help make healthy happen for First Nations communities throughout Queensland.'
Over eight days from 22 September at Redcliffe Stadium, teams from under 6s right up to open men's and women's will see first-hand how sport builds vibrant communities.
Through HWQld's dedicated First Nations strategy and development of an equity framework, HWQld is also advancing our goal to reduce health inequities in Aboriginal and Torres Strait Islander communities.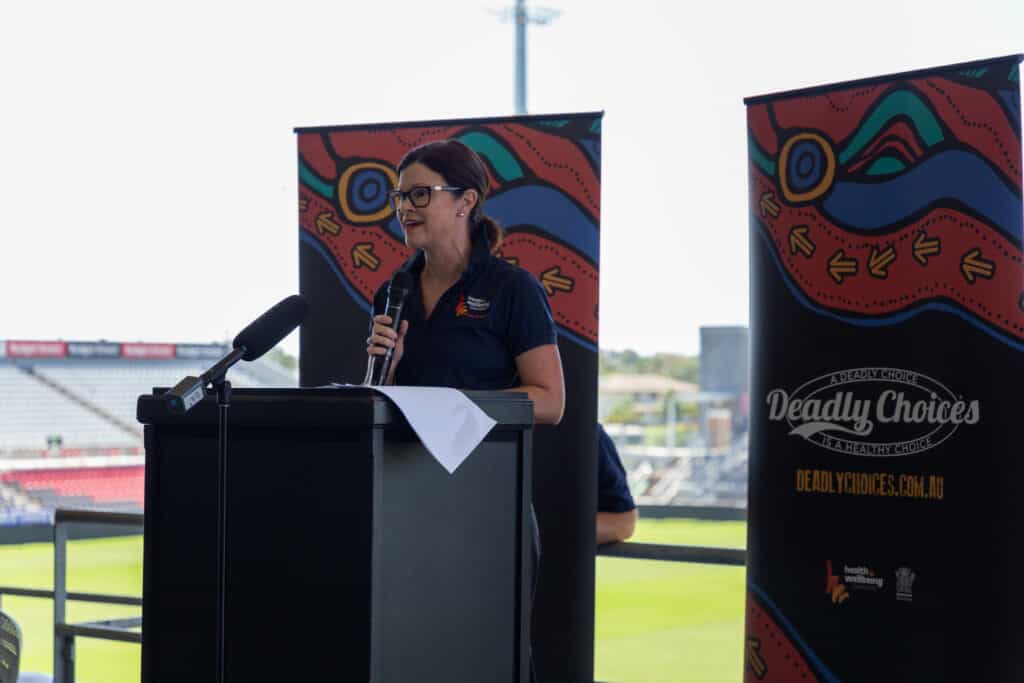 Images supplied by Arthur Beetson Foundation.