Governor's Community Walk celebrates World Health Day and International Day of Sport for Development and Peace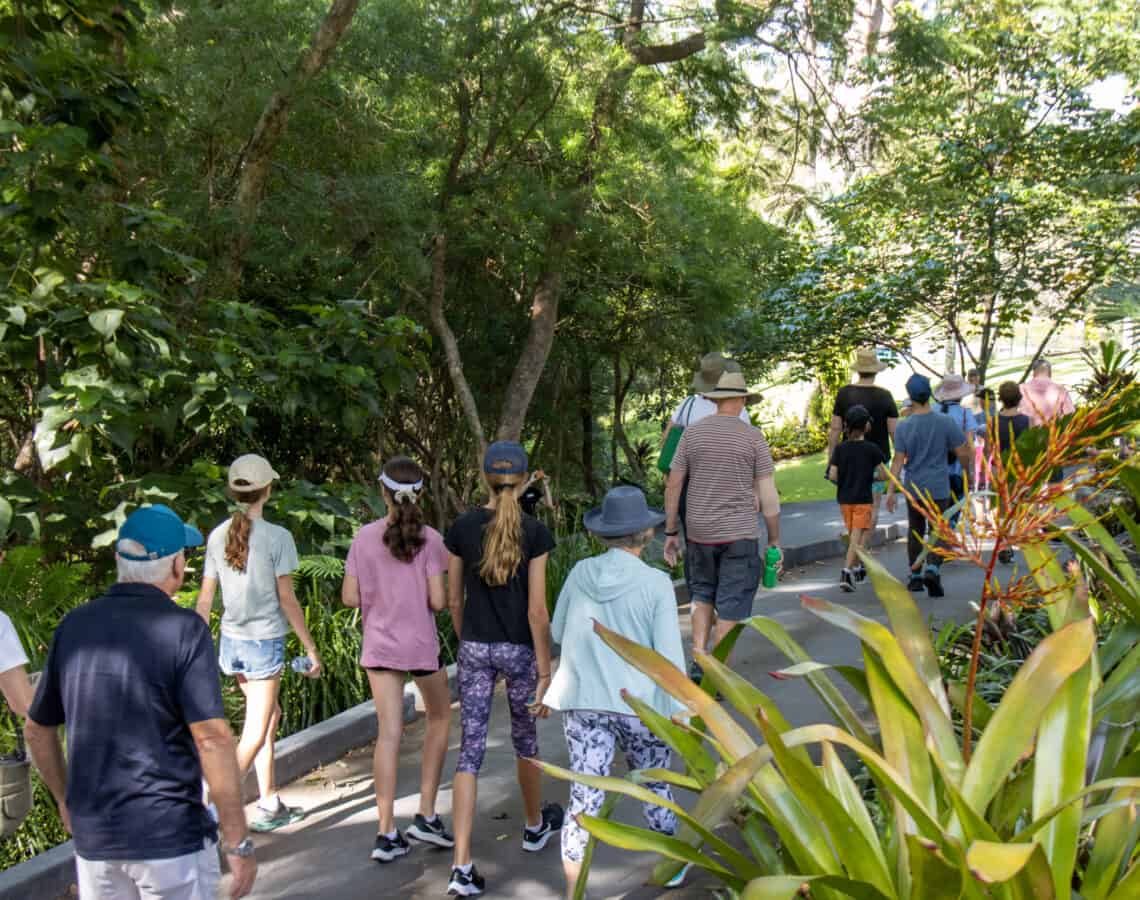 In partnership with Health and Wellbeing Queensland (HWQld), Her Excellency, Dr Jeannette Young, Governor of Queensland, hosted a Governor's Community Walk on Thursday 6 April, coinciding with the International Day of Sport for Development and Peace and on the eve of World Health Day.
The International Day of Sport for Development and Peace is celebrated on 6 April to recognise the positive role of sport and physical activity in communities and people's lives.
World Health Day is held on 7 April and was this year celebrated through the theme 'Health for All', and it was also the World Health Organisation's 75th birthday!
The second joint HWQld Governor's walk for 2023 provided an opportunity to explore the Fernberg Estate bushland in sunny Autumn weather.
A group of 140 including community members, and representatives from partner programs The Queensland Country Women's Association 'Country Kitchens' team and Deadly Choices, joined staff from both HWQld and the Office of the Governor for the community walk.
The community walks provide a reminder of the many health benefits that physical activity brings, with the latest data showing about three in five adults and less than half of Queensland children are being active enough to improve their health and wellbeing.
The community walks were developed by the Office of the Governor and HWQld, as part of Her Excellency's patronage of HWQld, and her Excellency's priority as Governor to encourage a healthy and active Queensland.
The next community walk is expected to take place in late May.
The first walk for 2023 was held on 7 March to acknowledge International Women's Day and included representatives of Tennis Queensland.
For more information visit the Queensland Government House website.