Health and Wellbeing Queensland join Tennis Queensland for Governor's walk to celebrate International Women's Day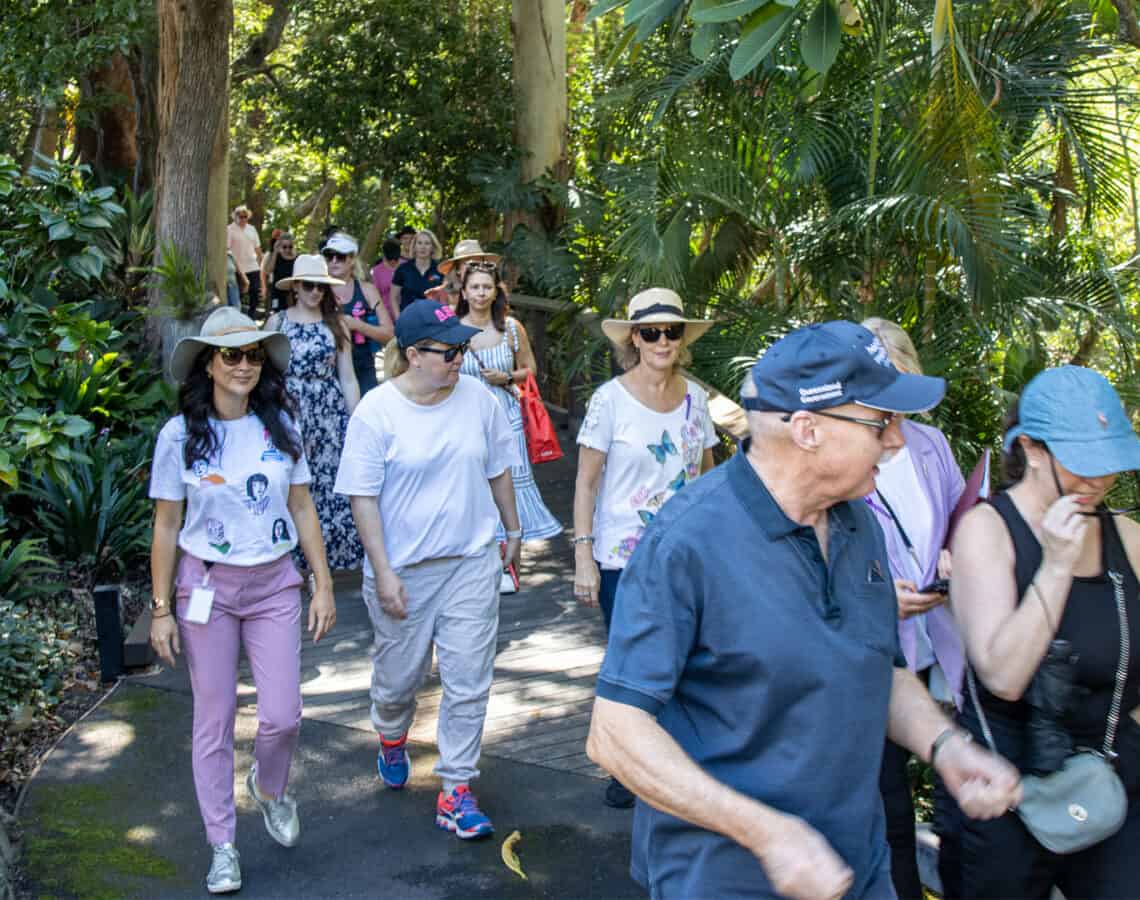 Health and Wellbeing Queensland (HWQld) was delighted to join Her Excellency the Honourable Dr Jeannette Young AC PSM, Governor of Queensland, representatives of Tennis Queensland and guests from both organisations on Tuesday 7 March, for the first Government House Community Walk for 2023, which acknowledged International Women's Day.
The event was a timely reminder that we encourage everyone to be active. Whether it's a daily walk or a hit of tennis, it's great for your health.
Research from the Heath Foundation shows walking 30 minutes a day can lower the risk of heart disease, stroke and diabetes by 30 to 40 per cent.
This is an incredible result for such a low-risk physical activity that also delivers many health benefits. Improving our daily mood, balance and coordination, to name a few.
The community walks were developed by the Office of the Governor and HWQld, as part of Her Excellency's patronage of HWQld, and her Excellency's priority as Governor to encourage a healthy and active Queensland.
With the community in mind, each walk also celebrates significant events, days or weeks.
This year's International Women's Day is being celebrated through the theme 'Cracking the Code: Innovation for a gender equal future'. It promotes 'innovation and technological change, and education in the digital age for achieving gender equality and the empowerment of all women and girls'.
Health and Wellbeing Queensland Chief Executive, Dr Robyn Littlewood, said it is important for all Queenslanders to find ways to schedule physical fitness into their daily lives to provide an instant injection of positivity, health and wellbeing with lasting results.
"We know that over 420,000 Queenslanders are not getting enough physical activity each week, and more than 48,000 Queensland children are getting less than one hour of physical activity each day," Dr Littlewood said.
"Low physical activity has a direct impact on our overall health and wellbeing, including increasing our risk of chronic conditions such as heart disease, stroke and diabetes.
"Physical activity also helps prevent hypertension, overweight and obesity, and can improve mental health, quality of life and wellbeing."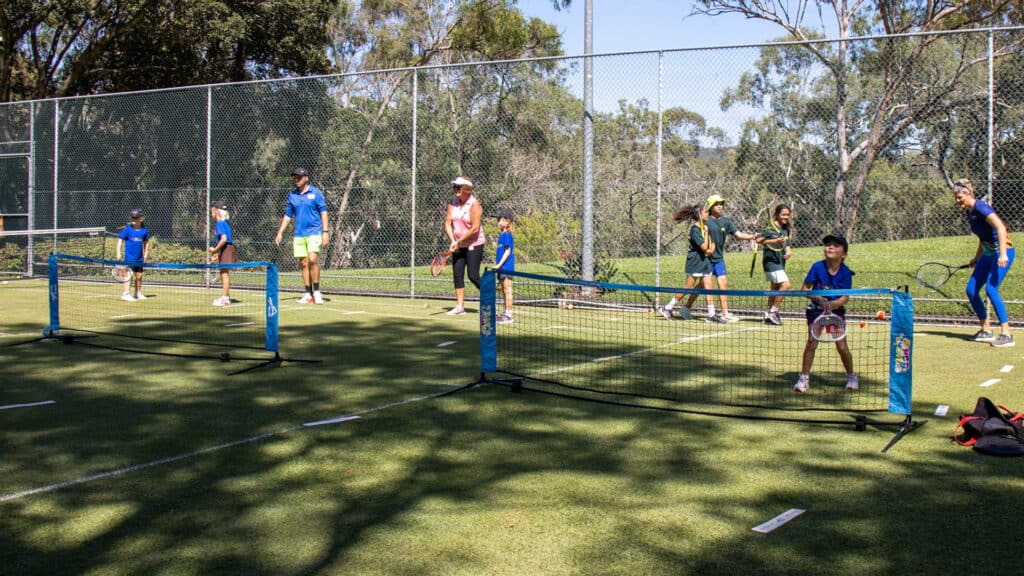 Dr Littlewood also warmly congratulated Tennis Queensland for their important achievement in delivering an educational Women and Girls in Tennis program, and its commitment to achieving gender equality in the sport and open more doors for women and girls to participate in tennis, with the recent launch of its Gender Equity Plan (2022 – 2024).
Tennis Queensland champions diversity by making tennis welcoming, safe and inclusive for everyone, this is highlighted by programs such as the Tennis Queensland Women Leaders in Tennis Program.
The event also included a number of junior tennis players who are part of Tennis Queensland's Hot Shots program, who all enjoyed showcasing their learnings on the Government House tennis court, one of the earliest grass courts to be built in Brisbane.
The next Community walk will take place on Thursday 6 April.
For more information, visit the Queensland Government House website and the Tennis Queensland Women and Girls Programs and Initiatives.