Far North Queensland Hub: a stellar and collaborative start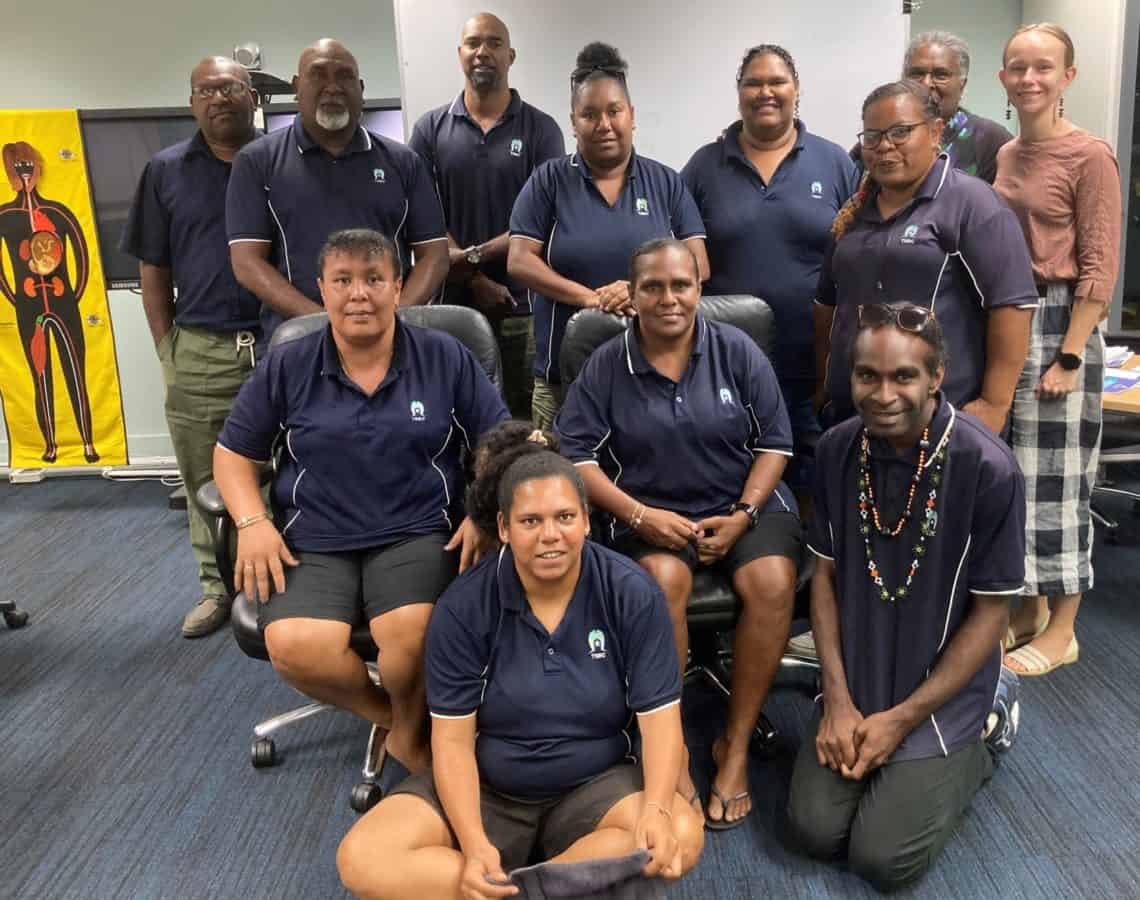 Our Far North Queensland Hub hit a milestone recently with its first gathering of 12 Torres Strait Island Regional Council's (TSIRC) Healthy Lifestyle Officers from across the region.
In a week-long program, the Healthy Lifestyle Officers have come together to strengthen and share knowledge and skills around healthy eating, physical activity, self-esteem and behaviour change, and even growing food. Participants will also learn about the adverse effects of smoking, and increase their awareness of diabetes and the role healthy lifestyle plays in management and even reversal of it.
TSIRC'S Healthy Lifestyle Officers are important local positions that support their communities to live and lead healthier lives and this program will provide new skills and knowledge for the officers to take back to their communities.
Led by our Stella Boyd-Ford, Public Health Nutritionist, who is based on Thursday Island, this training is an exciting opportunity for the group to work together to increase their collective and individual skills.
"Healthy Lifestyle Officers serve a vital function in health promotion and prevention by taking knowledge, skills and resources back to the people in their communities and tailoring this knowledge to the unique strengths and needs of their communities" Stella said.
"Their roles work on the understanding that community members know best what others in their community need."
With a variety of knowledge and skills among the Officers, Stella's role has initially been to determine confidence and capabilities across the group, identify gaps, then develop a program structure to support the upskilling of all the officers.
Stella works in close collaboration with the Torres Strait Island Council's Healthy Lifestyle Program Manager, Ella Kris who manages TSIRC's Health and Wellbeing program.
This weeklong training is an opportunity for others in the sector to share their expertise across the Healthy Lifestyle Officer group, with some of the modules delivered by Torres and Cape Hospital and Health Service, Torres Strait Regional Authority, Diabetes Australia and Diabetes Queensland.
Participants will also take a shopping tour together and take part in cooking demonstrations, which they will later get to enjoy together.
The bigger picture
In all we do, we're community led and there's always a place for experience to inform the bigger picture. As part of our presence in the region, Stella's work in developing the Far North Queensland Hub is to help inform a Far North Queensland data set and evidence base.
"Given my PhD is on the link between food security and childhood obesity in remote First Nations communities, my work here helps me to gain an understanding of the food system, the unique and rich culture and traditions, and the environment in the Torres Strait."
"Additionally, in establishing standardised baseline data on people's capability in preventive health through the evaluation of this training, we'll be adding to the collective understanding of this complex picture, and most importantly, be able to determine where we are making the most positive impacts."
"Good evaluation data will support us to refine our efforts within Torres Strait Island communities and enable us to replicate those efforts in other communities," Stella said.
"On a practical level, good data will allow us to know where we need to focus our effort: who needs help in upskilling and how best Ella and I can support them."
Our role is to help amplify the amazing work already happening in communities and our Far North Queensland Hub is already making a stellar effort at it!
Sincere thanks to the collaborative efforts of those supporting this work: