Encouraging schools to get gardening with Pick of the Crop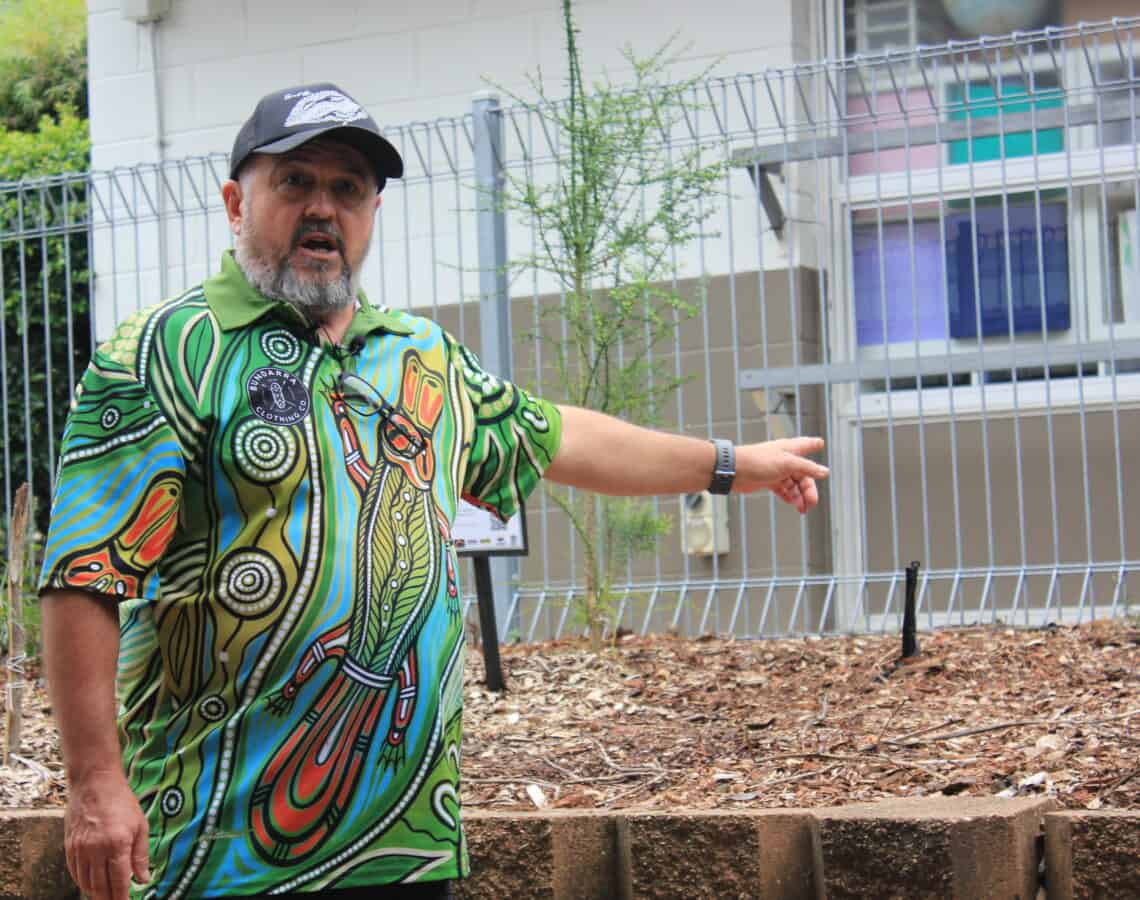 We invited Pick of the Crop educators on a guided tour of Marsden State School's bush tucker garden to learn about traditional plants and their uses, as well as how to set up a sustainable garden, as part of our recent School Garden Masterclass event and livestream.
Evidence tells us that school nutrition programs like Pick of the Crop can be more successful when a multi-faceted approach is taken to learning—which includes school gardens, where children get hands-on and learn by doing.
Watch this insightful session with Aboriginal Cultural Educator Uncle Boomerang (Paul Burragun); Metro South Hospital and Health Service Community Nutritionist and gardener, Simone Johnston; and Ellen Beaumont from Logan City Council's Community Development team.
With so many of our Pick of the Crop schools developing or expanding their school gardens, the Masterclass was an opportunity to bring teachers and community gardening experts together to upskill and share ideas, and recording this gathering is a way to help encourage other schools to get gardening!
Marsden State School was a finalist in the education category of the 2021 Reconciliation Awards. Its thoroughly planned bush tucker garden uses QR codes to support learning about the plants and their uses.
We were thrilled to have some incredible presenters supporting our School Garden Masterclass.
The day began with an interactive session as Uncle Boomerang led a tour around the bush tucker garden stopping at different plants to explain their origins and uses, before inviting the group into the yarning circle to share more cultural stories and artefacts.
Next the group heard from Simone Johnston who presented a range of practical gardening tips and tricks for your school or community garden.
Ellen Beaumont rounded out the Masterclass with a session dedicated to the grants and programs available through Logan City Council for school and community groups to connect with.
Learn more about Pick of the Crop.