Cafe's colourful kids' menu a recipe for success at industry awards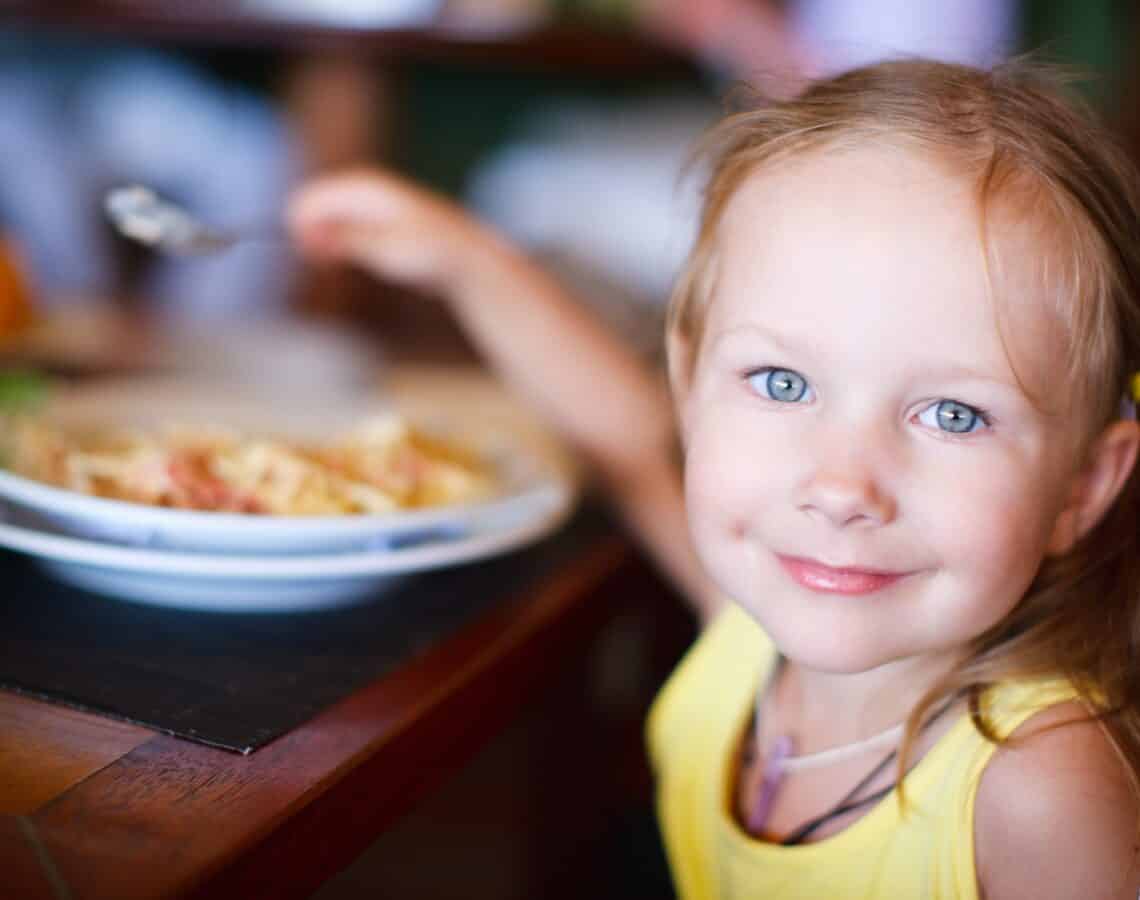 A children's menu where fresh produce takes centre stage has won Farmhouse at Kedron this year's Healthy Kids Menu Award, run through the Restaurant & Catering Hostplus Awards for Excellence.
The award, now in its third year, recognises and celebrates the efforts of Queensland restaurants and cafes championing healthy food choices for little diners.
An independent panel led by Health and Wellbeing Queensland (HWQld) chose the rustic eatery on Brisbane's northside as the winner out of four finalists across the state.
Farmhouse's promotion of its simple yet great variety of healthy children's meals that all feature fruits or vegetables – including a 'five colour veggie patch' item – impressed the judges.
HWQld Chief Executive, Dr Robyn Littlewood, said the Healthy Kids Menu Award recognised the great work venues were doing to support the wellbeing of local children.
"The exceptional range of nutritious meals this year's finalists have on offer is a testament to what is possible for Queensland's fast-growing dining scene," Dr Littlewood said.
"Given how many meals are eaten outside of the home, venues can be a positive force in helping families choose nutritious options when dining out and setting kids up with healthy habits for life.
"Eating well is a key ingredient for children's health and wellbeing, so we could not be prouder to support this award and celebrate restaurants and cafes putting healthier meals on the menu for kids."
Farmhouse was the 2021 runner-up and built on its healthy offerings for kids with a creative rainbow veggie dish. Also on the menu are avocado with sourdough fingers and toast with eggs and tomatoes.
The winners of the 2022 SEQ Awards for Excellence were announced at a gala event on the Gold Coast on Monday, 8 August.
All Healthy Kids Menu Award nominees can be found on Restaurant & Catering Australia's website.
HWQld's Healthy Kids Menu initiative empowers cafes, restaurants, hotels and clubs to offer tasty and healthier food and drink options to children with a series of easy-to-use guidelines and resources.
"Creating a children's menu that is nutritious and delicious is good for business and children's health. We would love to see other venues join the Healthy Kids Menu movement," Dr Littlewood said.
Learn more about becoming a Healthy Kids Menu venue.