Brisbane 2032 Olympics and a health and wellbeing strategy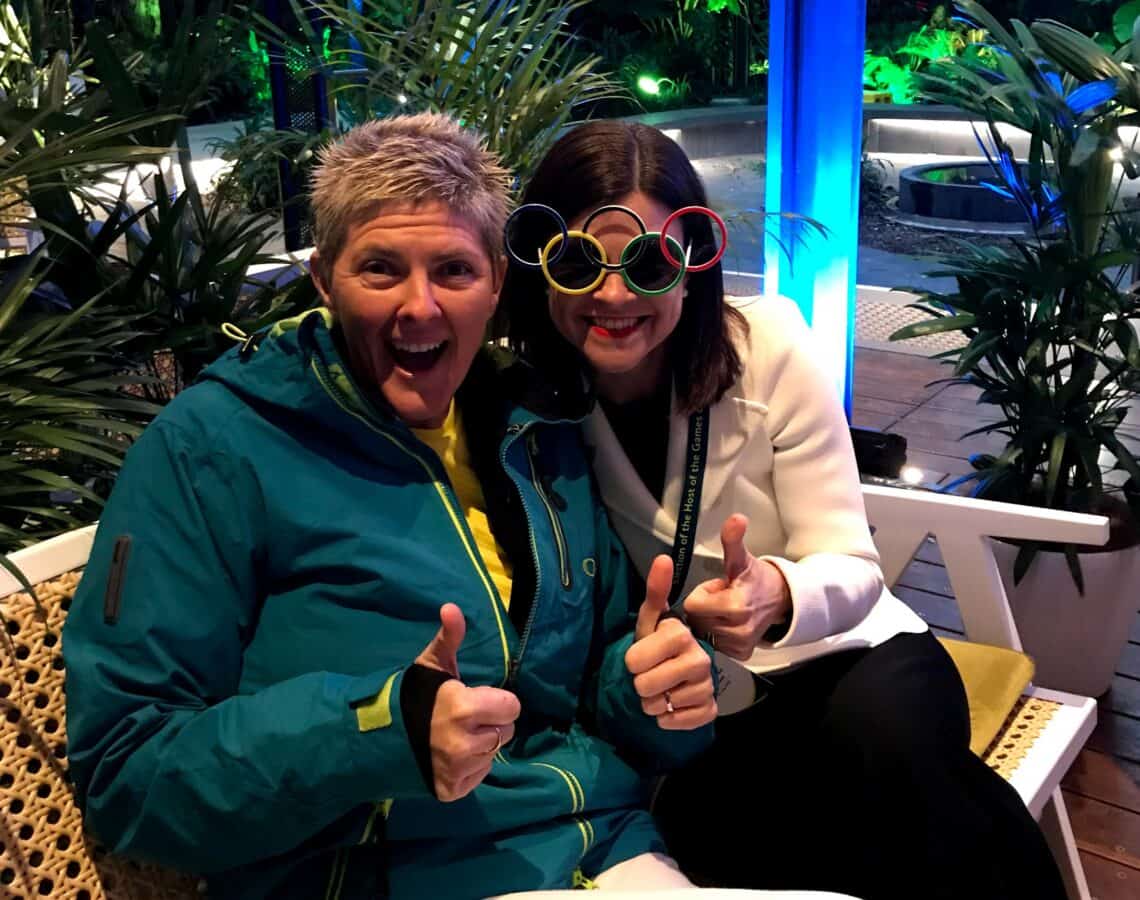 Pictured: Natalie Cook, Five-time Olympian, gold medallist and Athlete Ambassador for Brisbane 2032 Olympic Games with Robyn Littlewood, Health and Wellbeing Queensland Chief Executive.
What a fantastic opportunity this presents Brisbane, Queensland and the nation. With the Olympic and Paralympic Games set to be hosted in Brisbane in 2032, we now have the next ten years to work with the International Olympic Committee (IOC), other government agencies, the NGO sector and grassroots organisations to shine a light on physical activity.
These Games will act as a call to action for the IOC to consider how a health and wellbeing strategy may be implemented in this decade-lead up, as another way to add value to its host city, engage Queenslanders and leave a lasting positive legacy.
The untapped potential in mass-participation events, such as these Games, can promote greater participation in sport and active recreation in general—and we must leverage this opportunity together to achieve the health behaviour changes needed across Queensland.
By taking a systems-level integrated response, we have a once-in-a-lifetime opportunity for sports participation and physical activity to become a long-term legacy of the Games for all Queenslanders.
Over the next 11 years we will need in place collaborative strategic planning, policy development efforts and partnership settings to realise ambitions held by many across the state in creating more active and healthy communities.
This includes those national, state, regional and local agencies and organisations with influence over sport, health, transport, and urban planning (which includes parks, sports facilities and community infrastructure), as well as the local organising committee, and the IOC. Put simply, to support greater levels of everyday participation in physical activity across Queensland, all of us must work together.
Sustainability must come into it too. What we are seeking to achieve are sustained improvements in the health and wellbeing of Queenslanders: before, during and beyond the Games. A generational shift that includes people of all ages and abilities leading active and healthy lifestyles.
As well as collaborating across the planning and policy-level efforts, Health and Wellbeing Queensland is committed to helping raise awareness of the profound value that physical activity can bring to people's overall levels of wellbeing through supporting partnerships, state-wide social marketing campaigns (such as our Queenslandher campaign), and the promotion of evidence-based physical activity messaging—and we've only just begun.
Together we can achieve long-lasting improvements in population-wide physical activity and grassroots sports participation across the state to realise health and wellbeing for all Queenslanders.