Back to school 2022: masks, RATs – and healthy lunchboxes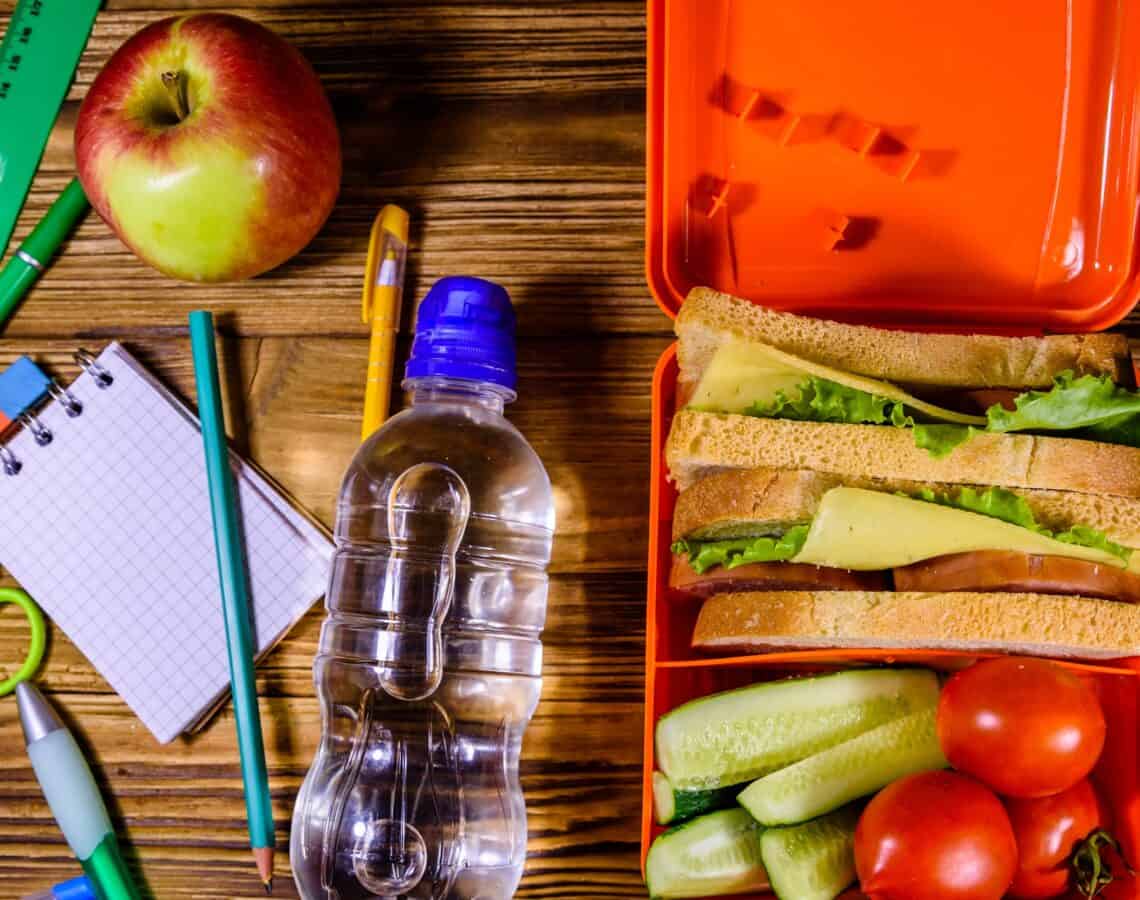 While this year's return to school may look a little different, Health and Wellbeing Queensland says packing a healthy lunchbox is one routine that should remain as families navigate the new COVID normal.
The health promotion agency is sharing tips for tasty and healthy school lunchboxes as children return to classrooms across the Sunshine State this week.
Health and Wellbeing Queensland's Principal Nutritionist, Mathew Dick, says school years are an important time to build healthy habits, with one in four Queensland children overweight or obese.
"Good nutrition and a balanced diet are essential to helping children develop and grow up healthy," Mr Dick said.
"Eating a variety of healthy foods throughout the day will give young minds and bodies the fuel they need to learn, grow and play, and the vitamins and minerals they need for a healthy immune system."
Making healthy swaps and water the drink of choice will help set children up for a productive day (see list below).
"While it's tempting to grab pre-packaged snacks to save time, these are often loaded with saturated fats, added salt and sugars," Mr Dick said.
"Only about five per cent of Queensland children eat the recommended daily serves of vegetables, so including colourful produce is a great way to boost their intake of fibre, vitamins and minerals. Fuel kids with lower GI foods, such as wholegrain breads and wraps, legumes and fruit, all which release energy slowly. This will help keep kids feeling fuller for longer and their blood sugar levels stable, which supports good concentration.
"Finally, getting children involved in the process of preparing and packing their lunchbox is a great way to set them up with healthy eating habits for life."
Top 10 tips for school lunchboxes
Veg out: Try veggie sticks for a convenient and healthy snack. Add humous, tzatziki or salsa for dips. Swap crunchy corn chips for crunchy carrot sticks.
Savvy shopping: Shop by what's in season and on special to find fruit, veggies and snacks within your budget. If you can't get your favourite veggies, substitute for something you have not tried before.
Smart swaps: Swap fruit juice for water, sugary muesli bars for fruit, white bread for wholemeal or multigrain and potato chips for unsalted popcorn.
Building blocks: Aim to include foods from the five food groups: in-season fruit; vegetables and legumes; wholegrains (bread/pita/wrap/crackers), protein providers (slices of lean meat/canned tuna/hardboiled egg) and dairy foods (cheese stick/slice or yoghurt).
Healthy hydration: Water is the easiest and cheapest way to keep kids hydrated – for the lunchbox add cucumber or fruit slices to a bottle of water and freeze. Plain milk is another option that will provide calcium for building strong bones and teeth.
Small wins: Kids may be encouraged to eat smaller versions of healthy foods that are easy to pick up, such as mini cucumbers, cut up wraps and mini quiches or fruit slices.
Prep power: Where possible, cook favourite healthy options in batches and freeze to whip out as needed during the week. Savoury muffins and zucchini slice with extra veggies are great options.
Family fun: Talk to your kids about healthier food choices and what they would like to have in their lunchbox. Write a shopping list together and encourage them to help prepare it.
Cover up: Avoid soggy sandwiches by covering with a reusable wrap, use containers or try a lunch box with divided sections.
Keep cool: No lunchbox is complete without a frozen water bottle to keep food fresh – and double up as a cool drink. Insulated lunchboxes are the best option for the hot Queensland days – with a freezer brick.
If you crave more inspiration, try this delicious recipe for roasted vegetable frittata, or check out a range of lunchbox recipes at Nutrition Australia's Healthy Lunchbox Week site.
HWQld is a statutory authority established by the State Government to tackle the overweight and obesity crisis and the burden of chronic disease it brings to the health system.