Anna Voloschenko, HWQld Board member sharing her thoughts on what drives her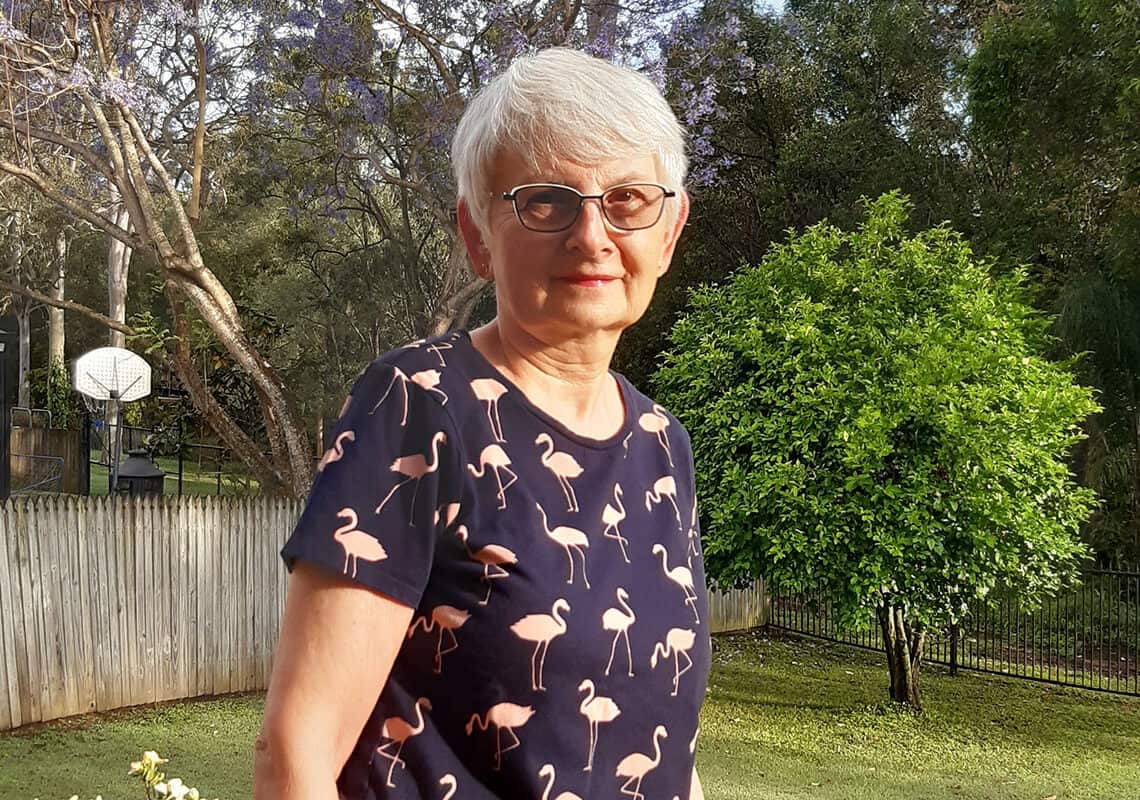 What are you most proud of during your time working with the Board?
Disease related to poor eating habits and lack of physical activity do not manifest themselves overnight. Volumes on achieving good health and wellbeing have been written without much impact on the majority. This can be seen in the increasing numbers of people suffering from chronic disease and other related conditions connected to lifestyle. At a national and state level, attempts at reducing numbers of chronic disease sufferers have been made over the years. Yet, it was not until two years ago that Health and Wellbeing Queensland, the first agency dedicated to prevention of disease throughout the state, was established to coordinate efforts and create new opportunities towards creation of better health and wellbeing for Queenslanders.
I am very proud to be part of the organisation that is driving change by addressing the underlying causes of ill health. Through research, development of partnerships with communities, policy shifts and collaboration with relevant organisations, environmental and social change conducive to good health and wellbeing is occurring.
Health and Wellbeing Queensland has an extensive strategic agenda which connects to communities in places where they live, work, learn and play. I am particularly proud of being a Board Champion for the Boost Your Family program (due for release next year), aimed at families of children from 5-12 years. I am a firm believer that healthy habits begin early in life and when children and families are supported, they develop healthy behaviours. I aim to assist with advice and experience where appropriate so that children and families are empowered to make healthy choices, the easy choices.
What lead you to a career in public health/health promotion?
My career started by developing resources and information about health, disease and wellbeing of communities living in Queensland. Resources were distributed widely to hospital brochure stands, GP surgeries, pharmacies and other relevant healthcare establishments. I often wondered who read those resources and whether the information led to positive behaviours and whether it made a difference. Back then, measurement of impact of interventions wasn't as sophisticated as it is now—but providing good and practical information was a start.
There was one special event that influenced my career path. In 1986 I attended the World Health Organisation's First International Conference on Health Promotion in Ottawa, Canada. It became clear through the presentations and workshops that information to populations and communities was only one factor in improving their health and wellbeing. The Conference concluded with a publication of Charter of Health Promotion which changed the conventional thinking about delivery of health and wellbeing messages. The Charter encouraged a collaborative approach to health promotion: one that aims to improve health through addressing the social determinants of health and the way public health was practiced.
Armed with this new knowledge and enthusiasm I assisted in the development of the National QUIT campaign, which over the last 30 years has influenced reduction of smoking rates in Australia from 62% to 11.6% in 2020. As the skin cancer and melanoma cases started to increase dramatically, I had an opportunity to extend the existing SLIP SLOP SLAP campaign to wider sections of community. Working collaboratively with governments, schools and industry lead to the "No hat No play" policy at kindergartens and schools; introduction of wearing sun smart protective clothing by the outside workforce; and provision of shade over the playgrounds, sporting venues, parks and numerous sun-exposed public areas.
Equity in health promotion and health care has always been an important part of my work. The last 15 years has been devoted to working with communities from Culturally and Linguistically Diverse (CALD) backgrounds and Aboriginal and Torres Strait Islander women. Poor health literacy, language skills, and cultural and religious beliefs can pose significant barriers to accessing health services. My focus has been on working collaboratively with CALD and Aboriginal and Torres Strait Islander organisations and communities to help remove the barriers that stand in the way of people experiencing good health.
Support from Queensland Health led to the development of culturally appropriate chronic disease prevention and cancer screening programs for CALD communities which were delivered by trained bi-lingual workers. Provision of cultural awareness training for clinicians and other healthcare professionals has been progressed through the development of webinars and online training programs.
I am very pleased that Health and Wellbeing Queensland is addressing the health needs of CALD communities and the needs of our First Nations communities. Systems are being put in place which will continue to change the health status of many CALD and First Nations communities in Queensland for the better.
What's the one big change you'd like to see within our health system/health of Queenslanders?
Queensland is a big state, and it can be challenging to reach rural and remote communities that often have their own challenges to achieve optimum health. I would like to see every Health and Hospital Service in Queensland connect to Health and Wellbeing Queensland so we can work together to create an environment that supports healthy options. By stimulating community initiatives towards building prevention capacity, we can support communities to lead each other towards 'making healthy happen' for everyone.
I would also like to see greater government control over aggressive advertising of high energy foods and other harmful products on billboards, on social media in newspapers, magazines and television. Perhaps the GST that is collected from purchasing those products could be diverted to funding disease prevention activities instead.
What wicked questions are your pondering at the moment?
For some time now I have been following the growth of convenience foods, meal preparation kits and delivery of questionable quality of ready-to-eat meals to people's homes. These practices are advertised as providing a stress-free lifestyle that saves time and money. When one thinks about it, the reverse is possibly true. By investing in purchasing convenience food, we lose control of what we buy, use less energy to shop and choose healthy options, and at the end of it all we create an enormous environmental waste and carbon footprint.
It's likely COVID-19 contributed to the increase of food deliveries to people's doors. According to Roy Morgan Research, 26% of Australians used food delivery services in 2020, which was up 19% from previous year. And the trend is growing. In 2018 the disposal of single use packaging from online food orders in Australia led to 5,600 tonnes of carbon dioxide-equivalent (CO₂-e) emissions. Since 2018, the food delivery sector has grown by more than 15% each year, which means that packaging emissions will reach 13,200 tonnes of CO₂-e in 2024. Increasing and improving waste recovery and processing infrastructure may help divert some of the waste from landfill. However, to improve this situation, consumers will need to change their eating habits and refuse single use packaging where possible or choose more eco-friendly options. In broader terms what will the health cost of increased convenience and home delivered food be to people who use them? Will we see an even greater increase in chronic diseases in the near future?
What are your words of wisdom on balancing work and life?
Balancing work and life is not easy in the ever fast and demanding world. In my younger days I was an avid tennis player but these days I do not play very often. Walking in the morning and in the afternoon, or any other time keeps me healthy, and for this I do not need any special equipment, just comfortable shoes. I love gardening while listening to music. I am a "potluck" gardener, and if I plant something and it blooms and grows, it gives me an enormous amount of pleasure.