Winner of Restaurant and Catering industry award is putting health on the menu for kids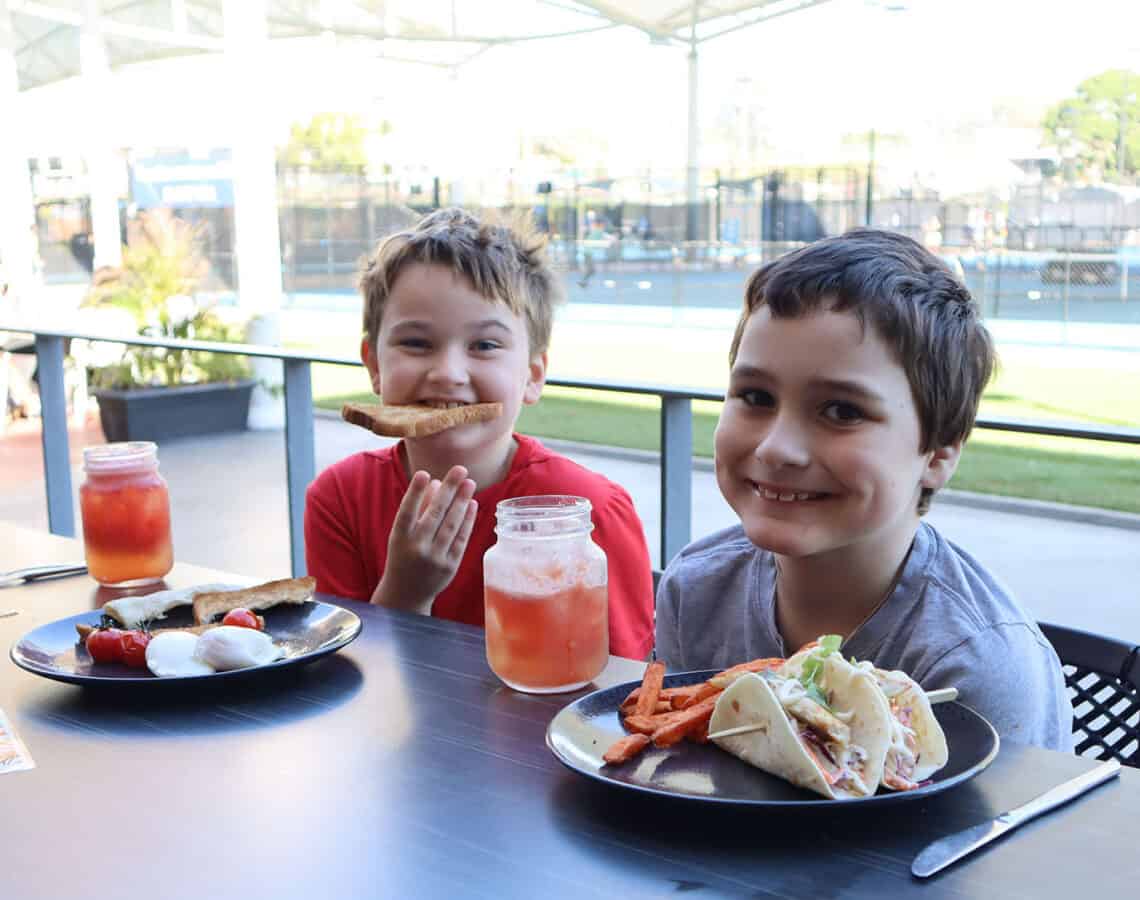 The Baseline Café and Bar, based at the Queensland Tennis Centre in Brisbane, is the winner of the 2021 Healthy Kids Menu Award, run through the Restaurant and Catering Association's HOSTPLUS Awards for Excellence.
Out of the six finalists across Queensland, The Baseline Café and Bar was chosen by an independent panel led by Health and Wellbeing Queensland (HWQld) as the winner of this unique award. The panel was impressed with the variety of healthy options available on the Baseline menu, and the interesting ways they were offering vegetables to kids.
HWQld Chief Executive Dr Robyn Littlewood said the Healthy Kids Menu Award was an opportunity to acknowledge the great work venues were doing to offer healthier menus for kids, to make it easier for families to make nutritious choices when eating out.
"The exceptional range of nutritious meals the finalists have on offer is a testament to what is possible for venues," Dr Littlewood said.
"Good nutrition and a balanced diet are essential to helping children grow up healthy. Given the amount of food and drink consumed outside of the home, these venues are positive forces for helping to set kids up with healthy eating habits for life."
HWQld Healthy Kids Menu program lead and Public Health Nutritionist Sherridan Cluff, said it was close competition between the finalists, as many were offering quality, delicious, healthy food and drink options for kids.
"I'd like to acknowledge the very close runner up – Farmhouse Kedron who are offering healthy and nutritious meal options to kids with a menu that is visually appealing for younger patrons," Ms Cluff said.
"Baseline located in the Queensland Tennis Centre at Tennyson and Farmhouse Kedron are great examples of how the industry can support the wellbeing of local children, and we would love to see other venues join the movement."
The 2021 South East Queensland Restaurant and Catering HOSTPLUS Awards for Excellence was held on the evening of 8 November and all Healthy Kids Menu Award nominees can be found on their website.
HWQld's Healthy Kids Menu initiative empowers cafés and restaurants to offer great-tasting, healthier food and drink options to children with a series of easy-to-use guidelines and supporting resources, which were developed in consultation with industry.
Learn more about becoming a Healthy Kids Menu Venue.