Under 10s take on first running event fuelled by good old fashioned sibling rivalry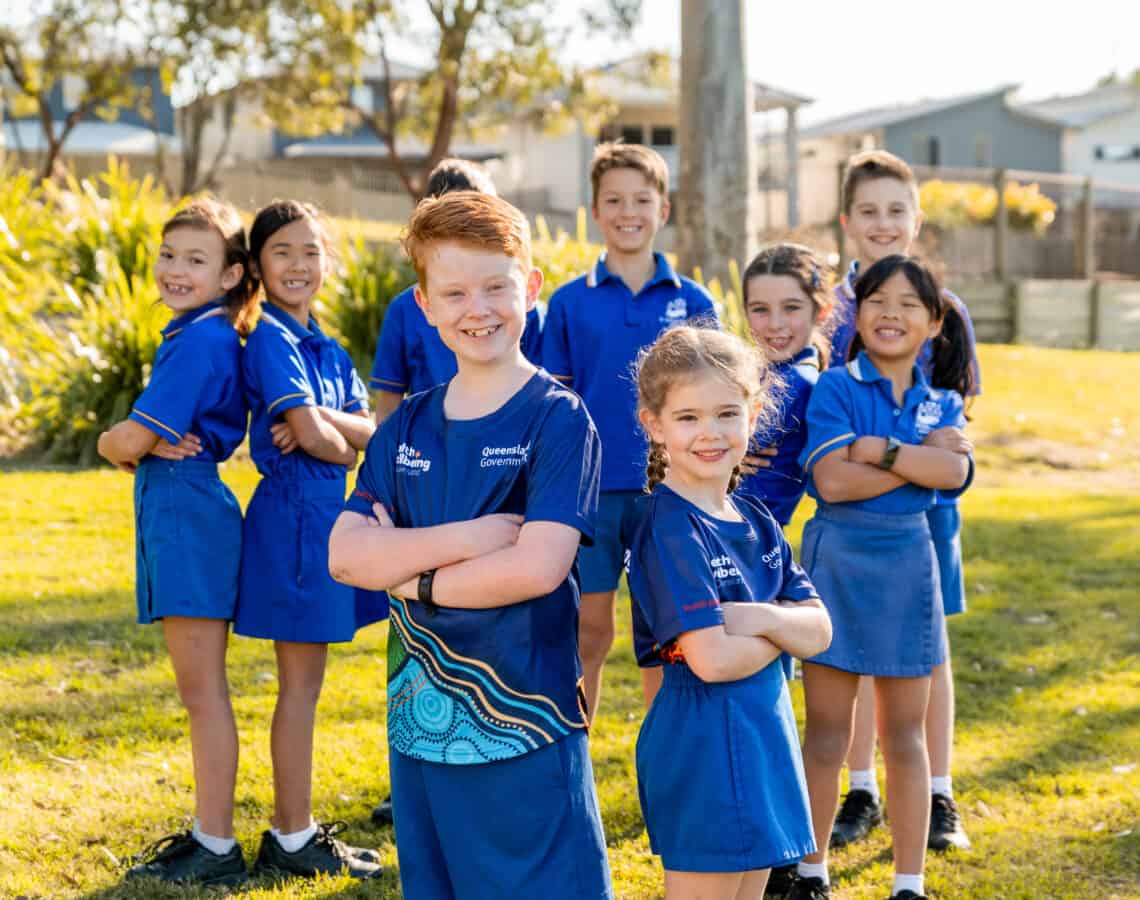 Seven year old Isla is determined to beat her nine year old brother Oscar to the finish line, when the pair join their classmates for the Sunday Mail Transurban Bridge to Brisbane at the end of this month.
The group of students from north-west Brisbane are putting health and fitness first and challenging themselves to participate in the 4.5km event for the very first time.
They were inspired to take on the challenge of their first Bridge to Brisbane event by parents and friends who have done the event before and are busy training to make sure they will feel their best on race day.
Isla is excited for the event because it's an opportunity for her to see all her friends outside of school, and a great chance to be active away from the classroom and school grounds.
"I can't wait to see all the people I might know while walking on the day, and running towards the finish line to beat Oscar," said Isla.
Oscar has walked over 10,000 steps every day since Christmas Day 2018, a challenge he has persevered with for over 900 days, even during lockdowns, wet weather and holidays. His goal to move as much as he can each day has kept him fit, healthy and ready to out step on race day. He can't wait to add another day to his streak thanks to the Sunday Mail Transurban Bridge to Brisbane and the event to his list of achievements.
"I'm looking forward to crossing the finish line and completing another day of 10,000 steps! I love walking and it's such a great way to be with my family and enjoy the outdoors," said Oscar.
The Queensland pair want to see as many kids as possible take part in the Sunday Mail Transurban Bridge to Brisbane. "Walking, jogging or running, with your family and friends, is a great way to get outside and get moving," said Isla.
School students are encouraged to take part in the event with $5 of their registration fee able to be donated to a charity of their choice, including their local school.
As a proud sponsor of the Bridge to Brisbane, Health and Wellbeing Queensland is giving first-time runners a lot of love at this year's event. Know a first-time runner participating in this year's Sunday Mail Transurban Brisbane to Brisbane? Head to the Health and Wellbeing Queensland Facebook page to share a message of encouragement and support!