Simple ways you can help your child learn to love veggies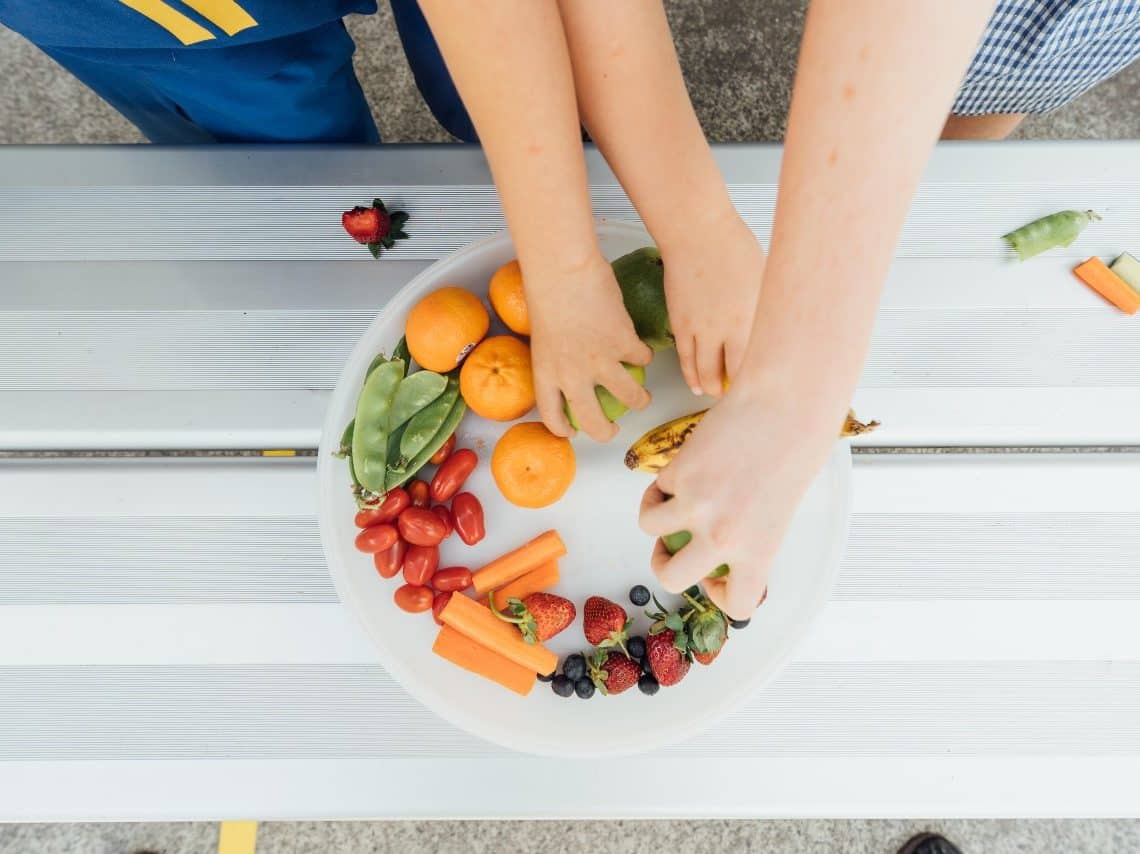 Trying to get our kids to eat their veggies can often feel like a full-scale military operation, complete with mealtime meltdowns and collective groans – the good news is, with patience and a little bit of creativity even the fussiest eater can learn to love their veggies. When it comes to fussy eaters it's important to remember to be positive and patient. Health and Wellbeing Queensland's Senior Public Health Nutritionist, Janny Goris reassures parents that it takes time.
"It's normal for children to say they don't like a new vegetable when they first taste them. If your child says he/she doesn't like vegetables – or doesn't like a new vegetable – keep offering them to your child at mealtimes. Also keep encouraging them to try and taste them."
"It can take a child to try a new food up to ten times before they accept it, and another ten before they decide they like it." Janny said.
With 9 out of 10 Australian children aged 5 to 14 not getting the recommended amount of vegetables in their diet, it's important to educate and familiarise children with vegetables – helping them form healthy habits and a positive relationship with vegetables that will carry with them later in life.
It's important to note that balance is key, and while constantly sneaking in vegetables in your child's diet can be a wonderful way to make sure they get their recommended vegetable intake – this won't change your child's behaviour and thinking about vegetables, so it's also important to regularly give your child vegetables in their original form allowing your child to have the chance to get familiar with and learn to like different tastes and textures.
Here are some easy ways to make eating your veggies fun for fussy eaters (with a few sneaky options in there!)
Grate expectations
Finely shredded vegetables into a freezer friendly giant rosti, fritters or include finely grated broccoli, carrots and celery in pasta sauces is a grate way (see what we did there?) to include veggies in foods you know your child already likes to eat. Loading up with finely grated carrot, zucchini or cut spinach leaves helps to easily increase the fibre content of your child's favourite pancakes, pikelets or muffins – they're also perfect to eat on the go!
Sweeten the deal
If you're struggling to get your child to eat their vegetables, then try serving them up as dessert! Check out this chocolate cupcake recipe packed with zucchini – a great source of natural fibre. Another way of eating more veggies is to drink them! Blitz baby spinach, avocado and banana to make a nutritious and kid friendly smoothies like this awesome avo smoothie
Veg out the favourites
Do you have a weekly family favourite that could use an extra serve of vegetable fun? Puree pumpkin in your next mac and cheese bake or serve pumpkin soup in a fun novelty mug along with these cheesy cauliflower bites as 'croutons'. You'll be pressed to find a kid that doesn't love pizza – instead of ordering in, why not give this delicious Chicken and Veg pizza a go? It's packed with vegetables you can see and a great way to get kids involved – fun tip: see how many vegetables your child can pack on the pizza base!
Get involved
Getting your child involved in cooking with vegetables can be a wonderful opportunity to educate your child on all things veg. Involve your child in the meal planning process and cook family meals with vegetables, they'll be more likely to want to eat the vegetables they've helped to prepare. For example, you could let your child:
Choose vegetables for dinner when you do the shopping
Chop vegetables in the steamer or saucepan before you cook them (with supervision)
Arrange sliced capsicum, tomato and mushroom on a pizza base
Wash and toss salad leaves.
Older children can help with grating or chopping vegetables when you feel they can safely handle sharper kitchen tools.
And finally consider planting and growing vegetables in your garden. Seeing vegetables grow and including children in the cultivating process can make children more curious and interested to try them. For more veggie packed recipes perfect for fussy eaters visit Growing Good Habits.