How to read food labels and make better choices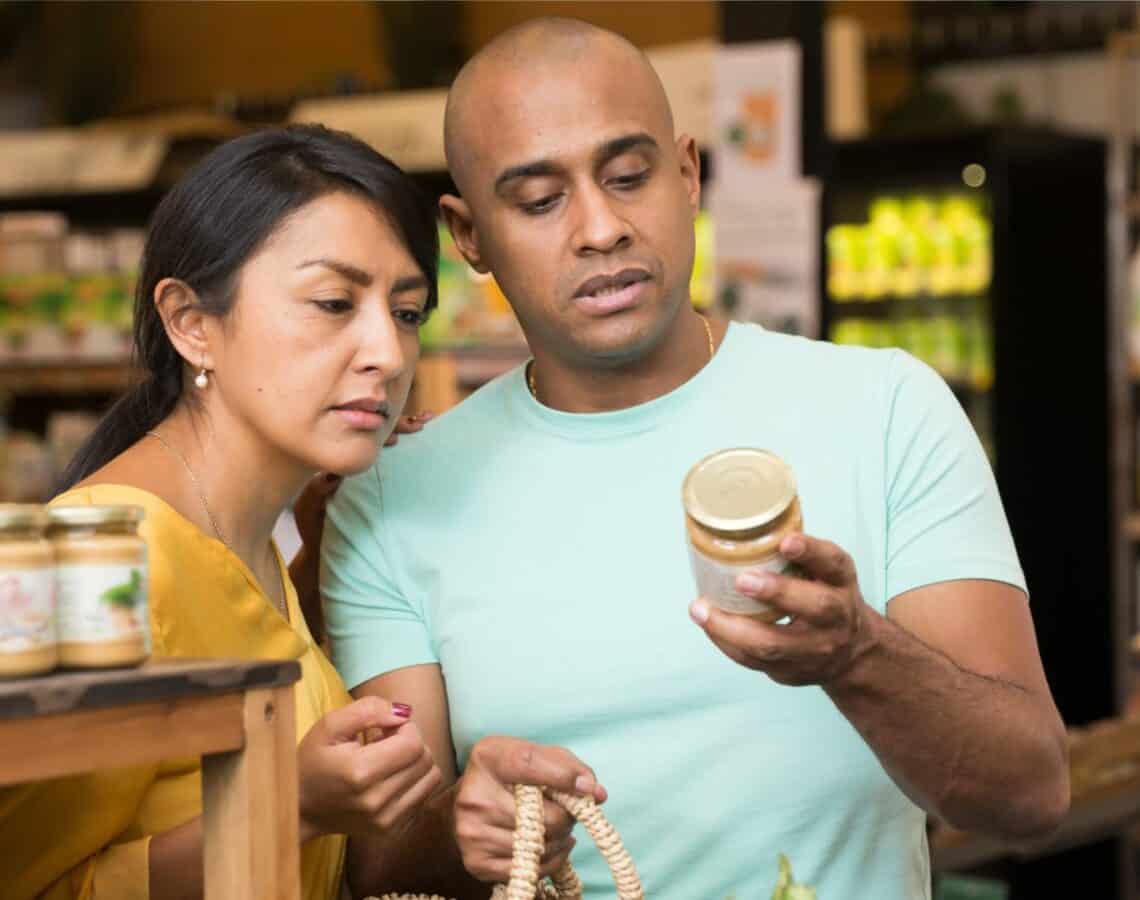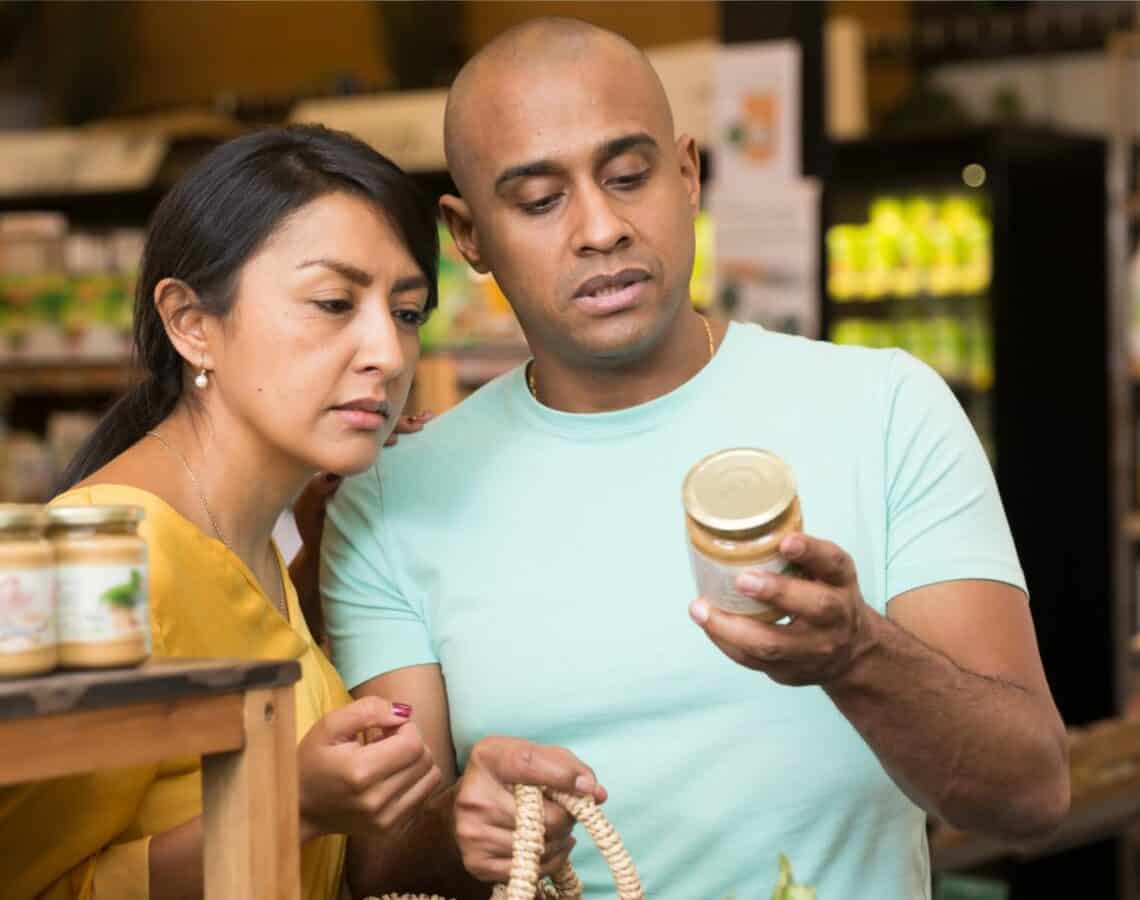 Food labels can help you make the best choices for your family's health.
When trying to choose healthier packaged foods, what part of the packet should we look at? Learn a few tips and tricks for reading food labels below, and download a food label cheat sheet to take with you as you shop.
Ingredients
Ingredients are listed from largest to smallest by weight. Check the first 3 items on the ingredients list – if they include added sugar, saturated fat, or salt, the product mightn't be a healthy choice. Also, be aware that these ingredients can go by many different names.
Other names for added sugar, fat and salt
| Added sugar | Fat | Salt |
| --- | --- | --- |
| Agave nectar | Animal fat or oil, like beef fat | Baking powder |
| Anything ending in 'sugar' or 'syrup' E.g. cane sugar, raw sugar, coconut sugar, agave syrup, corn syrup, rice syrup | Butter | Garlic, onion, or vegetable salt |
| Fruit juice concentrate | Chocolate | GMP/IMP |
| Honey | Coconut oil/milk/cream | Meat or yeast extract |
| Malt | Copha | Monosodium glutamate (MSG) |
| Molasses | Cream | Rock, sea, pink, Himalayan or Kosher salt |
| Treacle | Dripping | Sodium |
| Dextrose | Ghee | Sodium ascorbate |
| Fructose | Lard | Sodium bicarbonate |
| Glucose | Milk solids | Sodium nitrate/nitrite |
| Maltose | Palm oil | Stock |
| Sucrose | Sour cream | |
| | Suet | |
| | Vegetable shortening | |
Nutrition Information Panel
The Nutrition Information Panel can help you decide between different products.
Below is an image of an example Nutrition Information Panel, and some tips for what to look for. Why not take a screenshot of the tips and save it to your phone so it's handy when you're grocery shopping.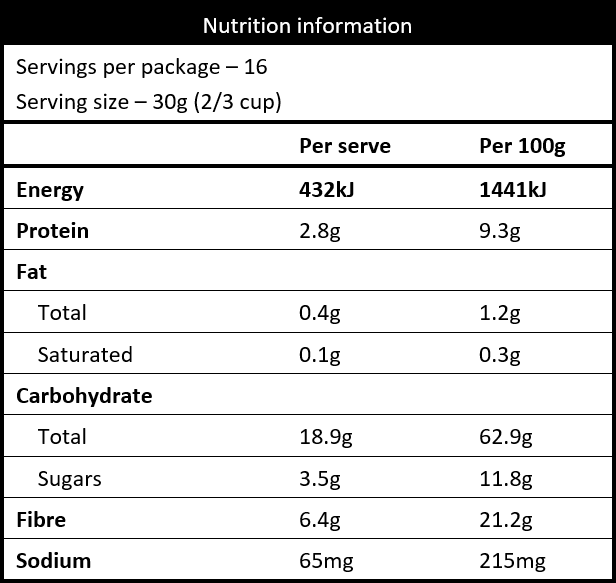 Nutrition label tips – what to aim for
Nutrient
Target
Energy – snack foods
600kJ per serve or less. Remember to check the serve size!
Total fat
10g per 100g or less
Saturated fat
3g per 100g or less
Sugar
15g per 100g or less of added sugars.

To see if it's added sugar, check the ingredients list. Any sugar listed in the ingredients list is added sugar, and the product may not be a healthy option.
Sodium (salt)
400g per 100g or less is good
120g per 100g or less is best
Ingredients list
First 3 ingredients are not sugar, fat or salt (sodium)
Specific foods – what to aim for
| Food | Target |
| --- | --- |
| Milk, yoghurt, ice-cream | Saturated fat: 2g per 100g or less |
| Cheese | Saturated fat: 15g per 100g or less |
| Breads and cereals | Fibre: 3g or more per serve |
When should I use the 'per serve' or 'per 100g' column?
If you are comparing similar products, look at the per 100g column.
If you want to know how much energy or nutrients you will actually eat, look at the per serving column. Make sure you check whether your portion size is the same as the serving size. If you eat twice the suggested serving size, you'll need to double the energy and other nutrients to understand your actual intake.
Health Star Rating

If you're short on time, the Health Star Rating system provides a quick way to compare similar products, like two different cans of soup or two different breakfast cereals. The higher the rating, the healthier the choice.
Remember that even though fruit, vegetables, and other foods from the five food groups won't have star ratings on them, they're always great choices for health!
An accredited practising dietitian can help you build your skills in understanding food labels and making healthier choices in the supermarket.
Learn more about reading food labels
Food labels – Better Health Channel
Food labels – what to look out for – Eat for Health
How to read food labels – Health Direct
Understanding food labels (interactive diagram) – Food Standards Australia New Zealand
Content developed by Children's Health Queensland © The State of Queensland (Children's Health Queensland) 2019.