Queenslanders invited to have their say on Remote Food Security Strategy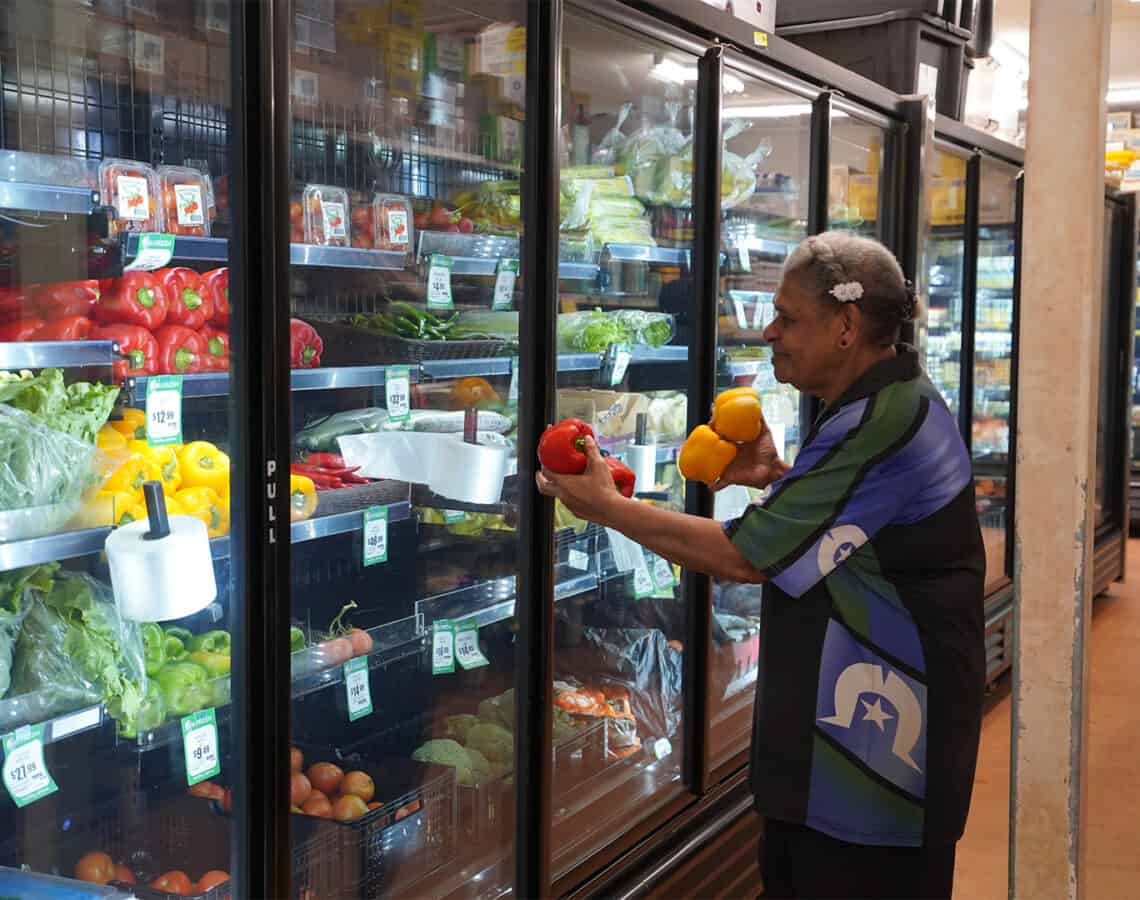 Queenslanders are being encouraged to have their say on the future of remote food security as the Queensland Government prepares to release a 10-year plan aiming to reduce inequity in the food system.
Health and Wellbeing Queensland (HWQld) is leading the development of the Gather + Grow Queensland Remote Food Security Strategy and Action Plan and is calling on Queenslanders to share their views on the draft materials via an online survey.
The Strategy outlines the whole-of-system approach required to create positive and lasting change in remote Queensland. Action will be driven through four key priority areas:
Supportive settings for sustainable local food production. 
Resilient logistics and supply chains that are reliable all year round. 
Healthy communities to choose and prepare healthy food. 
Healthy homes that support the preparation and storage of healthy food. 
Health and Wellbeing Chief Executive, Dr Robyn Littlewood, said listening to Queenslanders and working together is crucial for delivering actions that will enable change.
"We know one in three Aboriginal and Torres Strait Islander people living in remote Australia experience food insecurity, which is when people do not have access to affordable and healthy food on a daily basis," Dr Littlewood said.
"Food security impacts all aspects of communities including health, the economy and education.
"The health and wellbeing of remote Aboriginal and Torres Strait Islander communities, particularly those in Far North Queensland and the Lower Gulf, is a key priority of the Queensland Government, which is why we are engaging with communities to listen to their views and have their active input into the Strategy."
Dr Littlewood said the Strategy presents an opportunity to create a fairer, healthier Queensland and close the gap in food security. It will further consolidate the initiatives of Health and Wellbeing Queensland to bring government, non-government organisations and communities together and improve food security in remote communities.
"We want Queenslanders from all walks of life to share their views on this important plan to ensure we improve food security across Queensland.
"We want the Strategy and Action Plan to have the input and backing of Queenslanders, especially remote Aboriginal and Torres Strait Islander Queenslanders, who we aim to serve.
"We will work in partnership with other government and non-government agencies to ensure the Strategy and Action Plan delivers positive and sustained improvement across the system.
"It is important to recognise that interdependencies exist across these priority areas and that there are other contributing factors that sit outside of them. We will listen to, learn from, and work with, our partners to get this right for Queensland."
The survey complements Health and Wellbeing Queensland's ongoing engagement with the community, government, non-government organisations, industry and academia.
Consultation is open via the Queensland Government's Get involved platform until 3 March 2023.
Find out more at hw.qld.gov.au/remote-food-security-strategy-consultation
Media contact: Clare Murray, Communications and Engagement Manager, Health and Wellbeing Queensland, 0439 480 610