Peter shares how healthy lifestyle programs can make a difference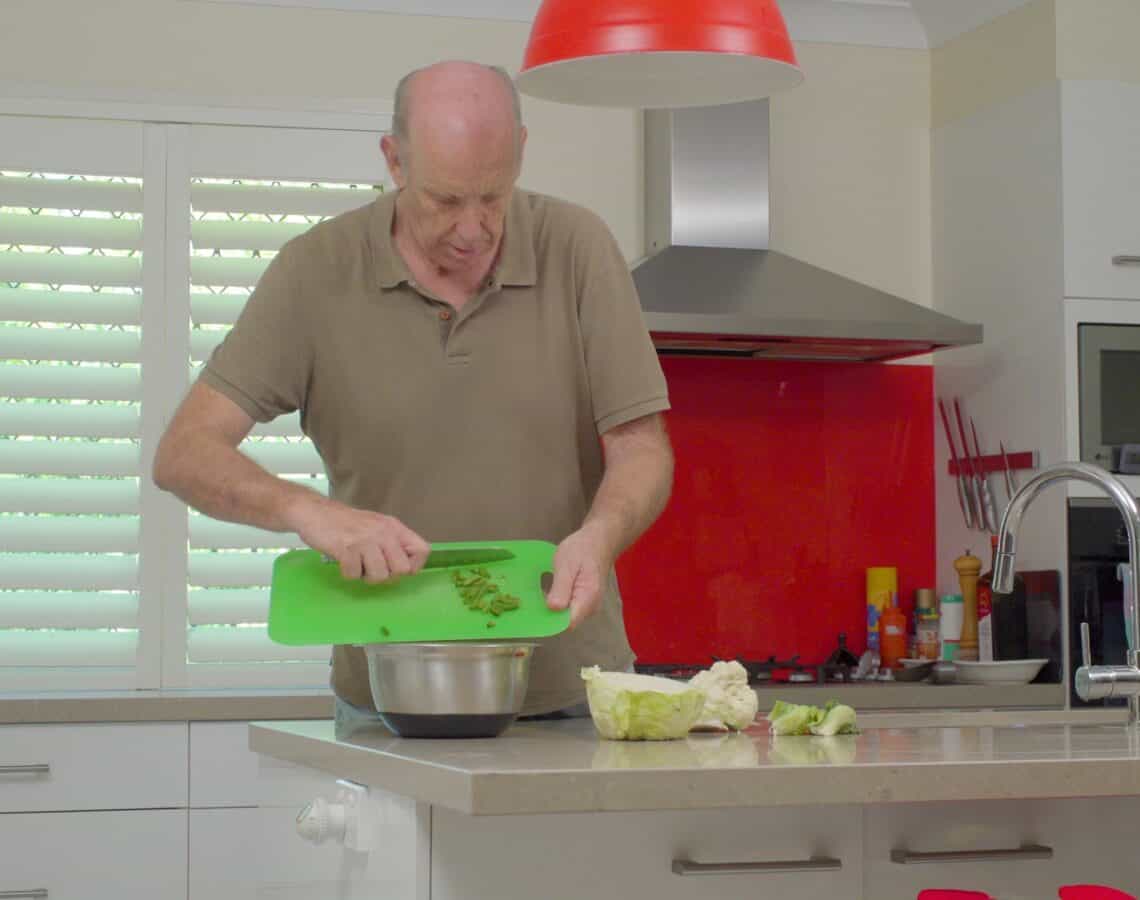 Community voices are a valued part of our work, so we are celebrating Queenslanders who are getting involved in our programs to make healthy happen.
We spoke to Peter Button about his experience taking part in the My health for life program supported by Health and Wellbeing Queensland.
What made you decide to take part in the My health for life program?
I was at a stage where I was sick of being at home, semi isolated, feeling fat and lazy and concerned about how my health and activity was declining with age. I saw others around me talking about being old, losing energy, sounding bitter and twisted. So I felt I needed to get up and do something.
What has this involved and how have you found the experience?
I participated in the My health for life program. It was a great first step and stimulus for me to realise I only have one life, and it is me that has to do something to make sure that life is lived to the full, to enjoy full health and active movement as long as possible.
Why do you think programs that support Queenslanders to build healthier habits are important?
It is important that we reduce the health budget demands caused by poor attitude, lazy approach to living, and not being sensible about our diet, health and lifestyle. We have a huge opportunity living in a beautiful part of the country, with great weather, great food and great lifestyle. Why waste that opportunity?
How do you and your loved ones try to keep healthy?
I have followed up the My health for life experience by joining a men's health program in Brendale where I was assessed in terms of a full body scan, a session with a health coach, nutritionist and set up a 6-week program to develop better habits of diet and exercise. I lost some 4kg in those 6 weeks and so continue to attend that centre 5-6 mornings a week at 5.30am to enjoy a supervised exercise program to build full body strength. It has helped me lose a total of 16kg and developed a much more positive and active approach to life in the last 6 months. As a result, I am busier in my retirement years doing volunteer and paid work mentoring small business, advocating for consumers of health services, and using and developing my skills and knowledge.

What would you like to see happen in Queensland to help improve people's health and wellbeing?
I would love the broader population take on this challenge and reach out, grow, use the opportunity to maximise their health and discover new ways to grow a healthier community and state.