New healthy lifestyles partnership forged for South West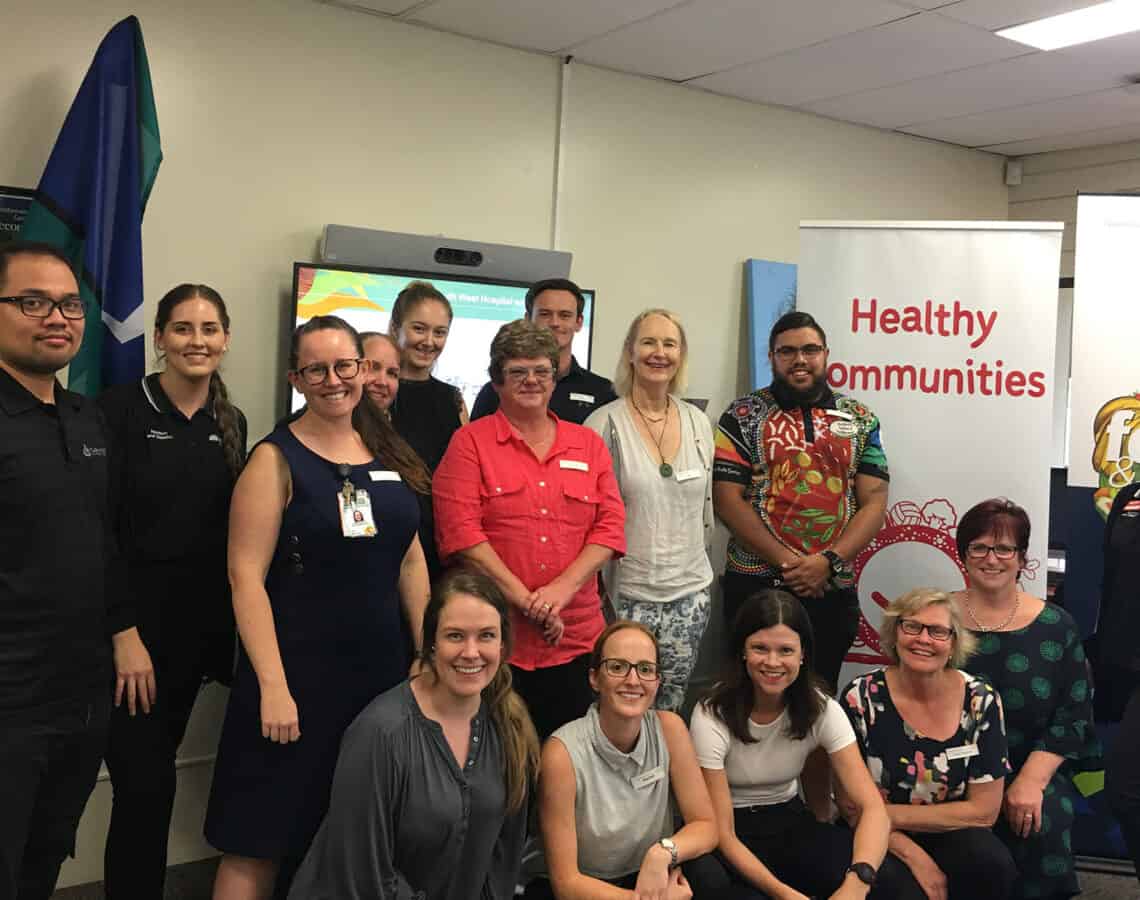 A new partnership will deliver a range of innovative programs to help South West residents combat obesity, improve their food literacy and build healthier lifestyles.
The South West Hospital and Health Service and Health and Wellbeing Queensland (HWQld) have entered into an agreement to deliver the new programs across the region.
Health and Wellbeing Queensland Chief Executive Dr Robyn Littlewood said the partnership with the South West HHS to work collaboratively with communities to tailor solutions to meet local needs was testament to how HWQld planned to tackle the overweight and obesity crisis.
"The research is clear. Prevention is critical and to truly have an impact, we must focus on multiple solutions to multiple problems, though in a joined-up, coordinated and evidence-informed way," Dr Littlewood said.
"We are working to identify the most valuable interventions that will have the greatest impact, codesigned and led by Queensland communities themselves.
"Working collaboratively with local clinicians and communities, growing real and sustainable partnerships through a true place-based approach is how we've started and in fact, it's the only way it can work."
South West HHS Acting Chief Executive Craig Carey said the new partnership would provide additional support for the health service's ongoing Healthy Communities initiative which was introduced in 2019.
"Our Healthy Communities initiative is designed to help South West residents eat well, be more active and create environments that support and encourage heathy lifestyle behaviours, especially these days when a significant proportion of people lead a more sedentary lifestyle and are not active every day," he said.
"We have been rolling out this initiative across the region progressively as a key priority of the South West HHS 2018–2022 Strategic Plan.
"What we want to achieve is to keep people healthy and avoid them having to come to hospital in the first place.
"As part of this process, we have been focussing on a range of 'healthy communities' initiatives designed to reduce the burden of chronic disease in our region and the rate of avoidable hospital admissions.
"Our message is that you don't have to accept unhealthy lifestyle behaviours. You have the power to make changes and we will help you if you genuinely want to do so."
Mr Carey said the South West's Healthy Communities Team Leader Kathy Morrow and Healthy Communities Senior Nutritionist Rohan Ballon already had been working closely with HWQld since early 2020.
"HWQld has been providing us with support in the delivery of several of our programs across the region, including our Nutrition Collaborative which started in November last year and other initiatives in conjunction with Jamie's Ministry of Food, the Maranoa Regional Council, Roma State College and the Queensland Country Women's Association," he said.
"As such, we have had ongoing discussions about how we might partner more formally around a variety of new initiatives and how we could work together to build a long-term collaborative approach to achieve shared outcomes for increasing healthy weight in the South West.
"Continued collaboration with HWQld will provide a suite of evidence-based behavioural science strategies to support the co-design of new health lifestyle initiatives across the region."