Music boosts wellbeing in Bundaberg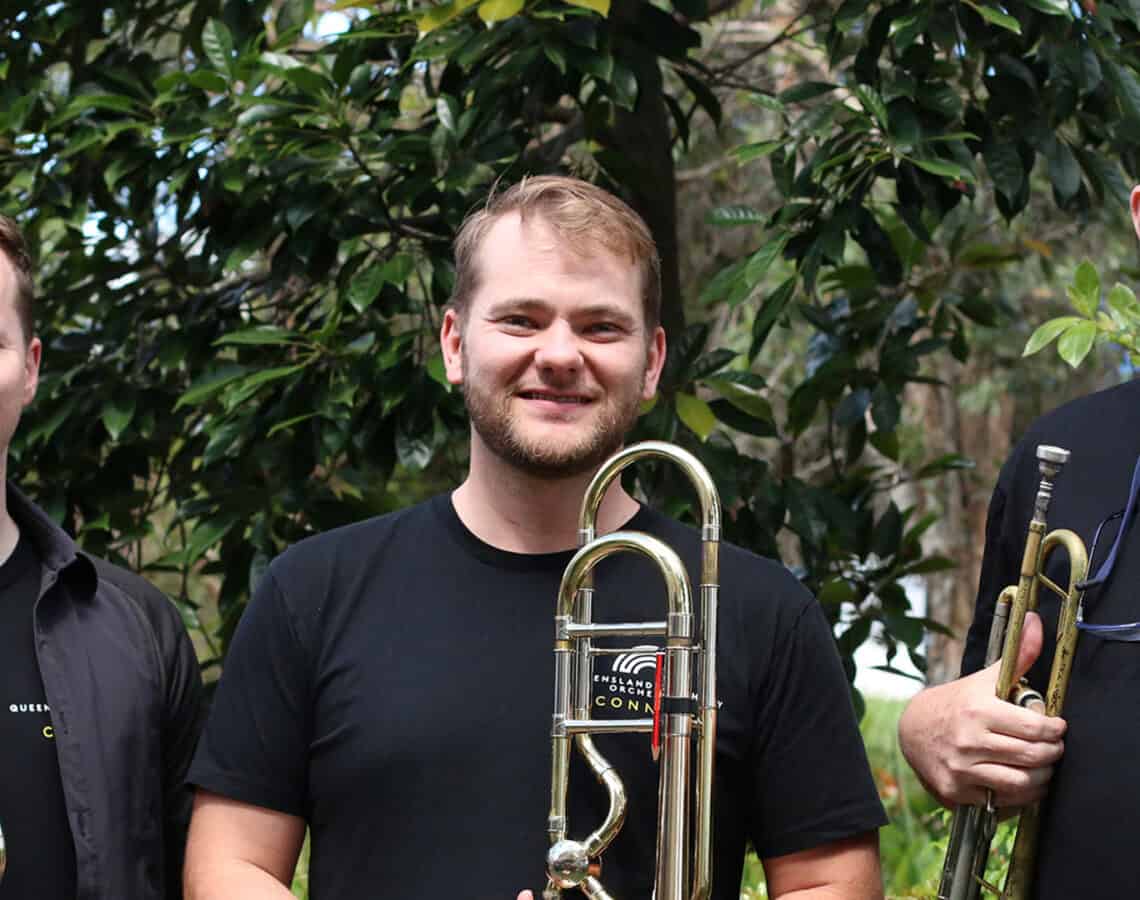 The healing sounds of the Queensland Symphony Orchestra Brass Trio delighted patients and staff at Bundaberg Hospital earlier this month as part of a statewide community health and wellbeing program.
The trio performed classical music pieces outdoors in the Healing Garden at the hospital on Friday 4 November to a captivated audience of around 40 people.
The program, supported by Health and Wellbeing Queensland, delivers well-known therapeutic benefits of music to Queensland communities.
Health and Wellbeing Queensland Chief Executive, Dr Robyn Littlewood said she was pleased the partnership had enabled the promotion of health and wellbeing through music to reach the Bundaberg community.
"Queensland Symphony Orchestra's Health and Wellbeing program aims to boost the physical, mental and emotional health of Queenslanders through the medicine of music," Dr Littlewood said.
"Music has the power to lower high blood pressure, reduce feelings of stress and enhance our emotional state," she said.
"There's a growing body of research that talks about the importance of music to our health and wellbeing, which we are so proud to support."  
The multi-faceted wellbeing program also delivers community-based learning and performance ensemble visits, wellness tracking initiatives, and applied research, evaluation and outreach programs to hospitals, child care centres, schools, mental health units, residential aged care and palliative care homes.
Read more about Queensland Symphony Orchestra's program activities via their website.