Marathon effort for health and wellbeing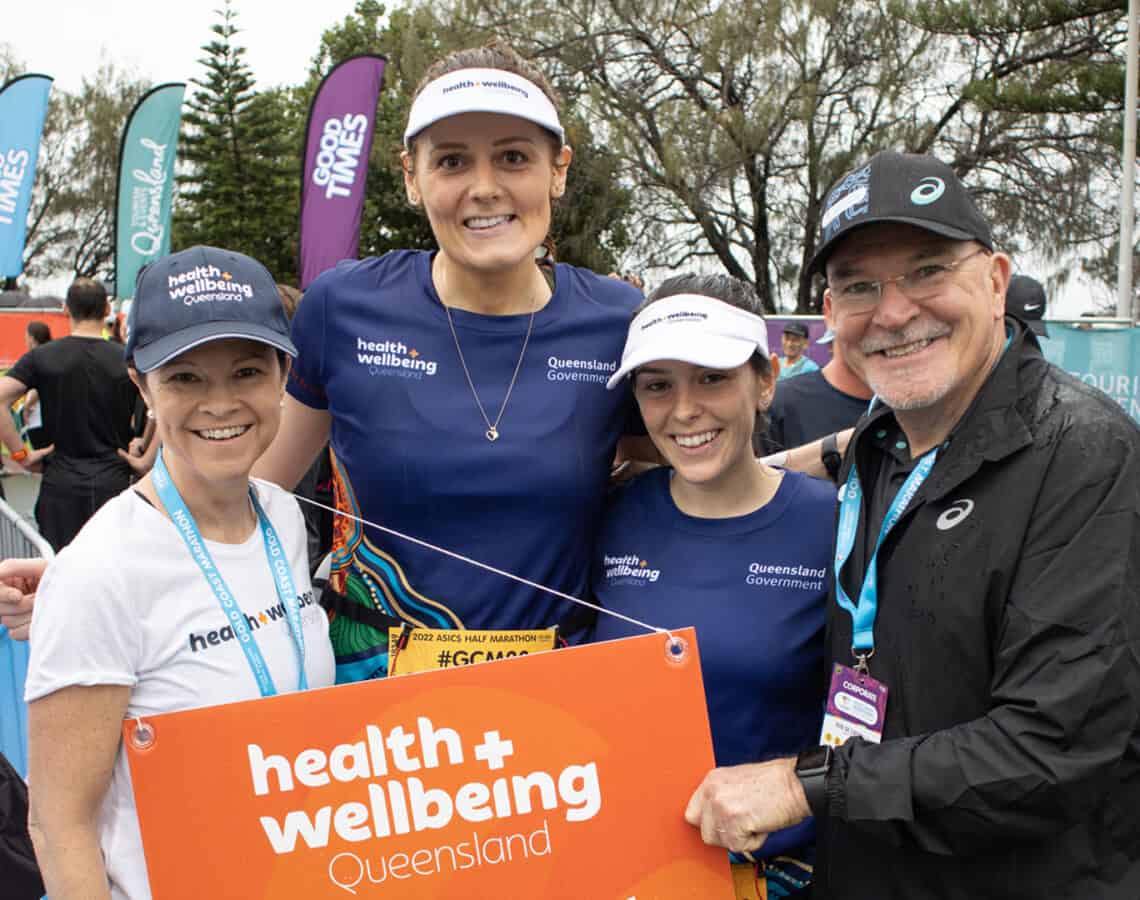 Health and Wellbeing Queensland proudly hit the racetrack this month with more than 15,000 participants at the Village Roadshow Theme Parks Gold Coast Marathon.
The world-class international marathon attracts participants of all ages and abilities from around the world to participate across 8 races, including the Health and Wellbeing Queensland 2km Junior Dash and 4km Junior Dash.
As the official health and wellbeing partner, we were thrilled to show our support for the youngest competitors as the naming rights sponsor of both junior races. Our Chief Executive, Robyn Littlewood had the privilege of firing the 2km and 4km starting gun as more than 800 kids aged between 5 and 14 ran down the same course as some of the world's greatest athletes. Robyn and our Chief Operating Officer, Mark Tuohy were also there to personally congratulate the winners and present their trophies.
Over in the 42km marathon and 21km half marathon, more than 50 runners put in their best effort to make healthy happen as part of our Health and Wellbeing Queensland team. A special shout-out to our staff members on the team, 21km finishers, Sherridan Cluff and Jess Hardt, and marathon competitor, Billie Gordon. Off the track, our support crew was also on the ground, loudly cheering every step from the sidelines.
Outside the race events, there was a hive of activity at our ASICS Sport & Leisure Expo stall. We loved being part of Australia's largest running expo, talking about healthy lifestyle choices, nutrition, and physical activity with so many people. We had some great competition prizes, and thousands took home HWQld sunglasses, sunscreen and lip balms that we're sure will come in handy for keeping active outdoors.
As always, the marathon was a fantastic opportunity to promote health and wellbeing through social activity, shared participation, and physical fitness. Hats off to all the race finishers – a stellar effort by all the participants.
We can't wait to do it all again next year!