Managing your mental health while isolated: What are the signs you may need some help?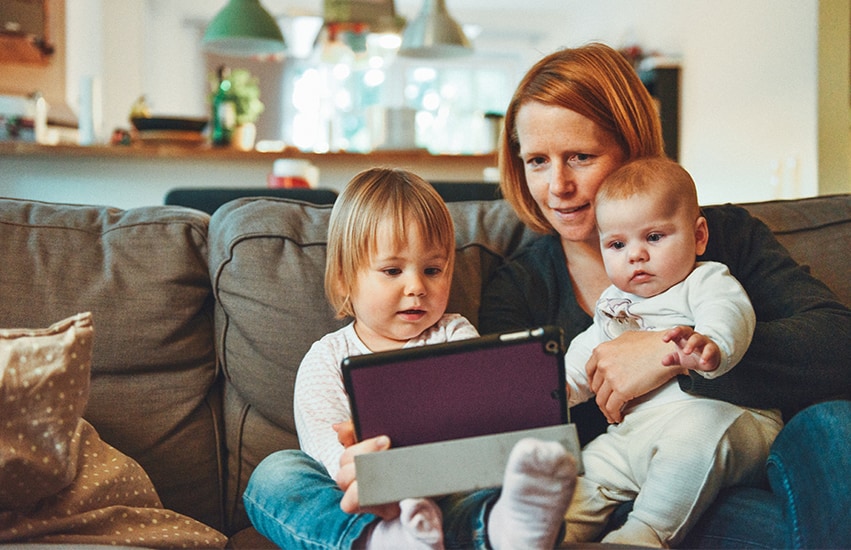 There's no denying the world has changed fast. Social isolation – while ideal for stopping the spread of a virus – will plunge many workers, families, retirees and individuals into unchartered territory emotionally and physically. It will test the resolve of relationships, workers' productivity and, devastatingly, put a lot of people in harm's way if their home life isn't a safe place to be.
At a time like this, maintaining a self-awareness and consciousness of our mental health is not just important – it's vital.
So much so that as part of its COVID-19 stimulus package the Federal Government has announced $74 million to provide services to help Australians' mental wellbeing, including increased telephone counselling services and funding to help older Australians tackle the effects of loneliness in social isolation, among several other measures.
But Brisbane clinical psychologist Kate O'Connor says for many people, this will be the first time they have been alone or isolated long enough to truly contemplate the effects of "being in their own company" for an extended period of time.
"A lot of the advice that will come out of this event will include 'going for a walk', 'keeping a schedule' or 'taking the time to learn a new language'. And while that is absolutely good advice, there needs to be a deeper perspective for many people who will find this an extremely tough period of change," she says.
It's OK to not be OK, but know the signs
O'Connor says a lot of people will be feeling completely powerless and overwhelmed right now for a conglomerate of reasons – fearful of a virus they don't know much about, worried about their job and their finances, panicked about media vision of food and necessities disappearing off shelves, and nervous about the health of their loved ones.
But she says one of the ways to ensure our mental wellbeing stays on track is to realise each of these things – while linked to the same event – actually invoke separate feelings and demand different responses from each of us.
O'Connor recommends looking at each worry in isolation and realising they can be tackled in smaller chunks rather than letting them be one big thing that overwhelms us.
"I think it's important at this stage to differentiate the feelings and responses we might have to the notion of this virus and the ones that we might have to the cultural and systemic response that's occurred as a function of it," she says.
"We need to acknowledge that it's normal and OK to feel bad about this and that if you're grieving the things you used to be able to do or struggling to adjust, it's not necessarily something that's wrong with you."
But O'Connor says people should absolutely be on the lookout for signs their coping mechanisms are not working – things such as feeling a general numbness about daily activities instead of just feeling sad, a listlessness that is out of character, or thoughts about hurting yourself or others.
"That is absolutely the time to seek some outside help," she says.
"The Australian Government has just introduced in this last round of announcements the opportunity to be referred by your doctor via video or phone to a psychologist for sessions rebated by Medicare that you can access by a video.
"So if it's getting to that point where it's like 'this feels really bad and I really need to connect with someone on that level', there are these structures in place now that make it quite easy to do, even if it might ordinarily be a financial struggle for you."
Stay connected, but know when to seek your own space
People are getting quite creative about socialising while in isolation – video conferencing dinner parties, trivia nights and general catch-ups with family and friends has become a common habit in lieu of our usual social connectedness.
"I love these stories of people having dinner parties with their friends on Zoom or Skype. While these may feel not quite right or awkward, they can be really helpful in keeping up social connections," O'Connor says.
"But there will be fatigue around this – the novelty of it will wear thin for some people."
She says this is the perfect time for people to reflect on where they are truly at during this period of change, and to realise doing some exercise alone or just flaking and watching a movie could be the right kind of activity in lieu of catching up with a group of friends via video.
"You will have to give yourself permission to just take it really easy some days, permission to grieve about your sadness or the things that are happening around the world," O'Connor says.
"We have the opportunity to change our routines now in a way that's actually a little more gentle and kind to who we really are and what we really need."
Remember, humans are incredibly agile and adaptive
In the space of just a few weeks entire organisations that would have never dreamed of having a remote workforce have adapted quickly, and frontline health workers are planning massive logistical challenges at the drop of a hat.
O'Connor says it shows that we as people can rise to huge challenges and adapt faster to rapid change than we may have thought.
"It's so astonishing how quickly human beings can adjust to a new world," she says.
She cites examples of people instantly and almost subconsciously understanding and practising social distancing in public, and adapting to the productivity needs of working remotely and rising to those challenges.
"I wonder if in eight weeks' time we will have recalibrated in a way that means we can draw nourishment from these things in a way that we couldn't have imagined before," she says.
"I anticipate that there won't always be just negative things – there can be opportunities for new kinds of joy and gratitude from this."
If you think you or a family member is in need of professional help, contact your GP who can refer you to a psychologist for a video appointment funded by medicare.
You can also contact the following services for support:
Lifeline 13 11 14
Kids Helpline 1800 55 1800
Beyond Blue: beyondblue.org.au