Let's get physical! Being active is medicine for the mind during COVID-19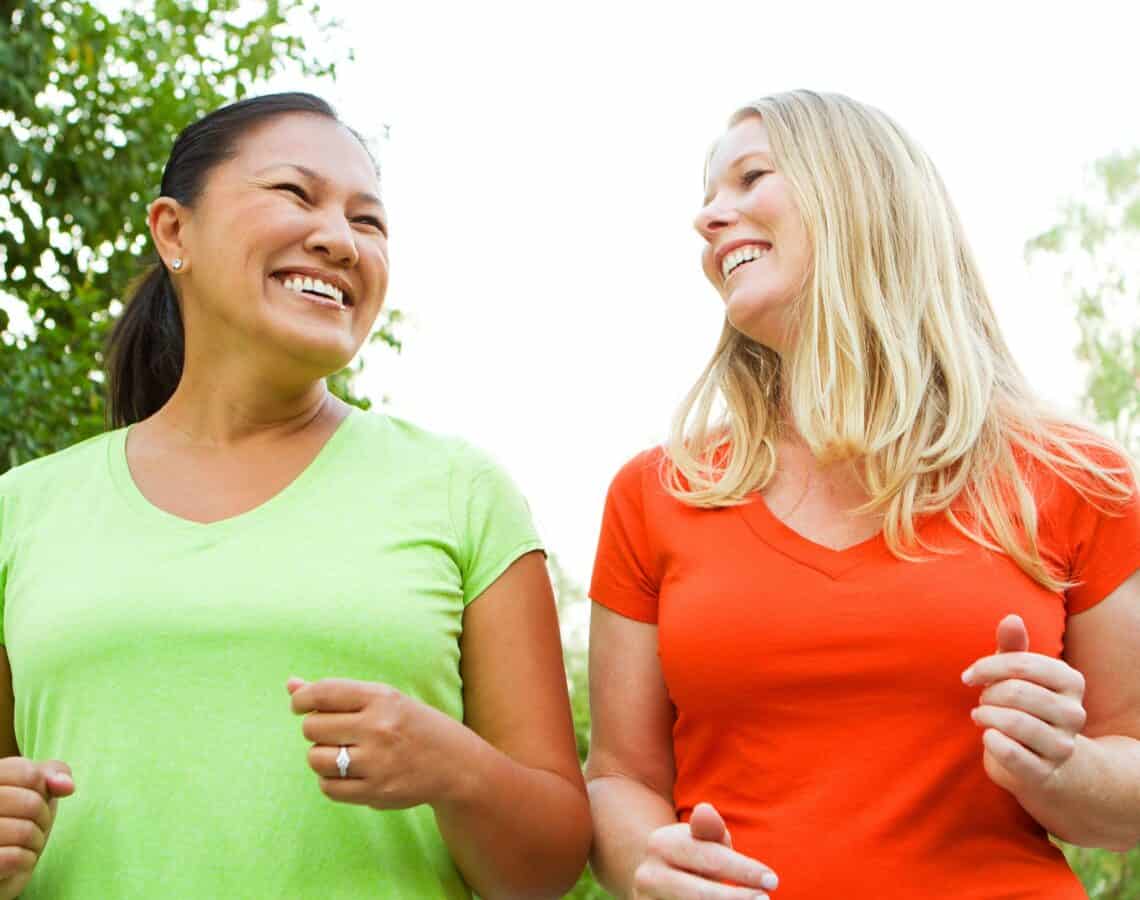 Moving more is not only good for your body – regular physical activity can also help ease the stress of Queensland's current COVID-19 wave.
If you are struggling to find motivation to be active, learn more about why physical activity could be just the medicine for better mental wellbeing.
Taking a heavy toll
Poor mental health remains a significant concern during the pandemic, as reinforced by the last Household Impacts of COVID-19 Survey.
The Australian Bureau of Statistics figures showed in June 2021, one in five Australians experienced high or very high levels of psychological distress in the last four weeks. At least some of the time, 28% of adults felt nervous; 26% felt everything was an effort; 24% felt restless or fidgety; 16% felt hopeless; 13% felt worthless and 11% felt so sad that nothing could cheer them up.
Flex your mental muscle
This is where movement comes in. Physical activity is great to boost your general health and wellbeing because it floods your body with feel-good chemicals (endorphins and serotonin). These chemicals improve your mood, lift your energy and promote better sleep.
Regular activity helps keep stress in check – a huge bonus in this uncertain climate – and reduces symptoms of depression and anxiety. A large international study found physical activity can lower the risk of developing depression in the first place.
Being active with others – such as going for a walk with a friend or joining a local walking group – is a good way to connect with people and feel less isolated. This extends to virtual group fitness classes done at home or sharing your achievements with online communities.
Make time to be active
The Australian Physical Activity Guidelines recommend being active most days, preferably every day. Doing any physical activity is better than none. If you currently are not physically active, start by doing 10 minutes, and gradually build up to the recommended amount. You will be there in no time!
Health and Wellbeing Queensland's Physical Activity Principal Lead, Melinda Covey-Hansen, says fitting in physical activity does not have to be a chore. "Physical activity provides so many benefits – relaxation, more energy, better mood and sleep just to name a few – that it's well worth finding ways to be active most days, preferably every day. Think of ways you can build activity into your day, or activities you enjoy doing, such as walking, bike riding, or dancing at home. Enlist friends and family to help keep you motivated and mix things up – there are plenty of free and fun ways to step up your health and wellbeing."
Feel-good tips
Try these fun ways to be active:
Walk this way: Walking is a super-powered activity that is suitable for all ages and fitness levels. Head outside and walk the dog, walk with a friend or explore your neighbourhood.
Dancing queen: If dancing around your living room sounds like fun, consider this your next cardio workout. Clear a space and get your favourite playlist pumping.
Childhood favourites: See how your skipping skills measure up or dust off that hula hoop for a fun and fast-paced activity in your back yard.
Park life: Get fit outdoors for free using fitness equipment at local parks (or try the good old monkey bars to test your strength).
Self-isolating? Try these tips for moving more at home:
Make your move: When you are staying at home all day it is easy to become sedentary. Set an alarm to get up and walk around the house every hour. Walk when talking on the phone.
Pump it up: Try strength training in front of the TV. Use canned goods as hand weights or do body weight exercises (push-ups, squats and lunges) during commercial breaks.
Work it: Try an online workout – there hundreds to choose from on YouTube to get your heart rate up or try a gentler yoga routine depending on your energy levels.
Healthy housework: Kill two birds with one stone: give the house a spring clean and be active without realising it. The same goes for gardening.
Take the next step
Did you know that 10,000 Steps is a free physical activity program, proudly funded by Health and Wellbeing Queensland?
Every step counts in improving your mental wellbeing, and the 10,000 Steps program allows you to keep track of your physical activity. You can join yourself or join a team of friends or workmates. For more information head to the 10,000 Steps website.