Keeping the health workforce strong in tough times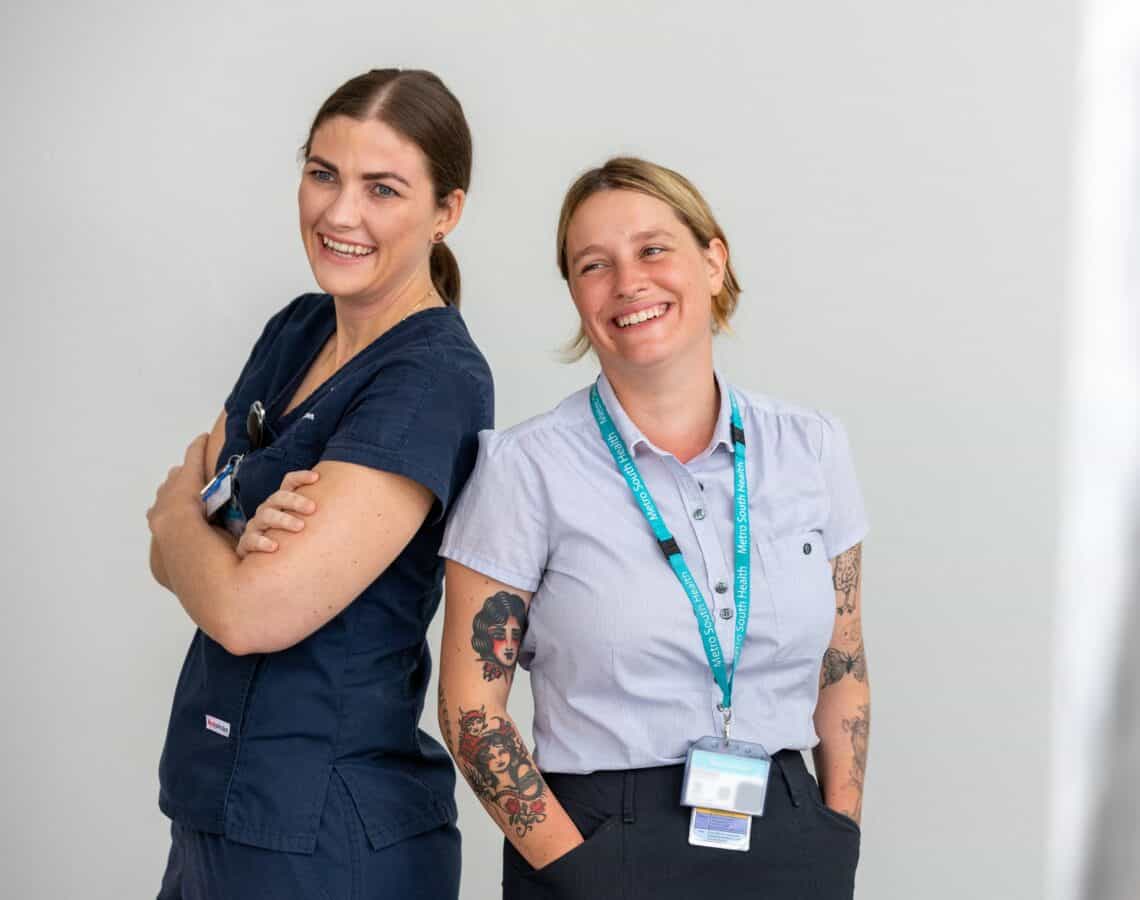 With Queensland in the grip of the COVID-19 pandemic, it is more important than ever for our greatest assets – frontline health workers – to look after their own health and wellbeing.
During these challenging times, the impact on workforce wellness can be felt across healthcare personnel, including doctors and nurses, allied health professionals, administrative and ancillary staff.
Unprecedented pressures
The risks posed to the healthcare workforce are huge when coping with the surge in demand for healthcare during the pandemic, while uncertainty surrounding the potential strain on the health system adds to the stressful environment for those working in the sector.
Studies conducted in Australia and internationally have highlighted how COVID-19 has taken a heavy toll on healthcare workers. Psychological implications for the healthcare workforce, such as anxiety, depression, burnout and post-traumatic stress disorder, have been heightened. Working extra unpaid hours, redeployment, inadequate training and protective equipment, poor communication, caring for deteriorating patients and fears of transmission are among the challenges in play.
A study by Monash University, involving a nationwide survey of more than 7000 frontline healthcare workers during the second wave of the pandemic in 2020, identified a high prevalence of mental health symptoms. An alarming three in five participants (59.8%) in the Australian COVID-19 Frontline Healthcare Workers Study reported anxiety; 70.9% experienced burnout (as measured by emotional exhaustion); and more than half reported depression (57.3%). However, the results showed fewer than one in 10 sought professional help for mental health symptoms.
Protecting our greatest resource
Health and Wellbeing Queensland Chief Executive, Robyn Littlewood, says it is critical Queensland's frontline health workers take care of their own wellbeing during these unprecedented times.
"Healthcare workers are critical in our fight against COVID-19 – the biggest health disruption in a generation," Dr Littlewood said.
"We know clinicians dedicate much of their time and energy to caring for patients, and often overlook their own needs. However, it has never been more important for frontline workers to practise self-care and seek support if they need it to stay mentally and emotionally strong while dealing with the significant challenges of this pandemic."
Mental health matters
In general, healthcare workers are at higher risk of mental health problems than the general population, but they are particularly vulnerable during the psychological pressure of a pandemic.
This is an important time to check in with colleagues and recognise when others may need help, but also keep an eye on when you might need support too. Looking after your mental health and wellbeing now can help you cope in the longer term.
It is important to share your feelings with family and friends or debrief with colleagues – but reach out to official support services or see a health professional if you feel anxious or depressed for an extended time. Avoid using tobacco, alcohol or other drugs to cope, as they can make things worse.
According to the NSW Government's Clinical Excellence Commission, "the most joyful, productive and engaged staff feel both physically and psychologically safe". The Pandemic Kindness Movement, created by clinicians across Australia to support healthcare workers during the pandemic, provides a range of resources on staff safety, including recognising the signs of burnout; putting in place psychological support for healthcare workers; and strategies to help cope with change.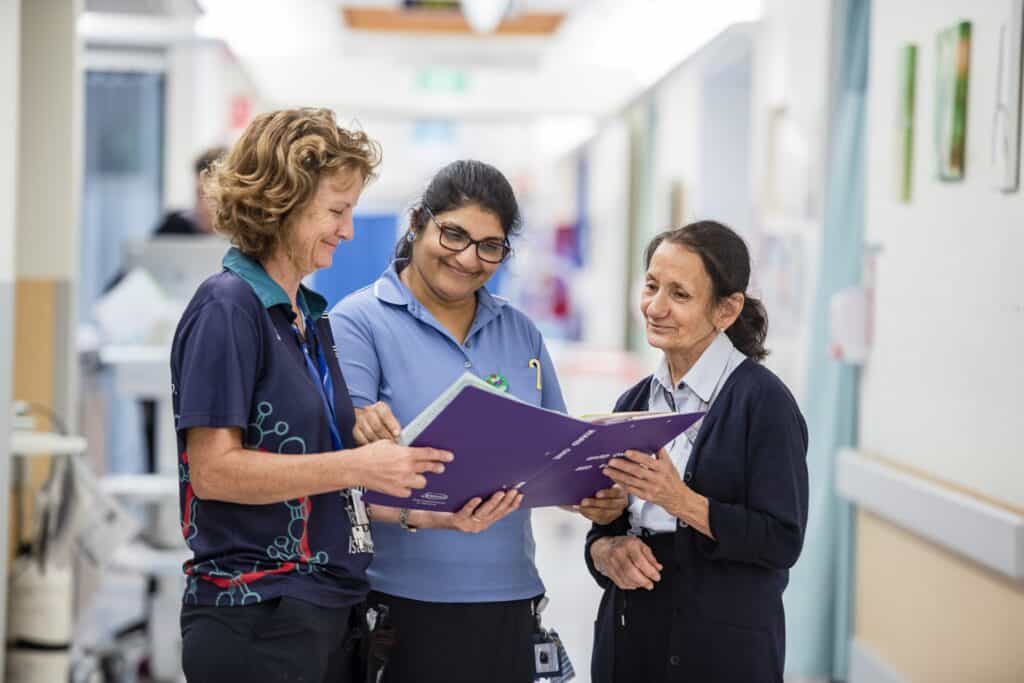 Eat well and get moving
Taking care of your body – with regular exercise and a healthy diet – is one of the most important things you can do to improve your mental wellbeing.
The nationwide survey of Australian healthcare workers revealed the most common coping strategy during the pandemic was maintaining exercise (44.9%). With good reason: exercise not only benefits your body; it is also medicine for the mind. Physical activity is great to boost your general health and wellbeing because it releases endorphins and serotonin. These chemicals lift your mood, lift your energy levels and improve your sleep. Regular exercise can help reduce stress and symptoms of depression and anxiety.
If your usual exercise routine suffers when work is demanding, aim to carve out 30 minutes each day to be active. Depending on what you most enjoy, you could try walking, running, bike riding, swimming, gardening or dancing. It also could start with your commute, by walking or riding to work.
Keep up healthy habits by eating regularly, staying hydrated by drinking plenty of water and eating a variety of nutritious foods from the five food groups: Breads and cereals; vegetables and legumes; fruit; lean meat, poultry, fish and alternatives; and milk, yoghurt and cheese and alternatives. Take your own healthy lunch to work (and avoid communal spaces where possible). Aim to include an extra serve of vegetables in your meals and limit fast foods. Eating a nourishing diet will provide your brain with the right balance of nutrients to work at its best. It will also improve your energy levels and sleep patterns – leaving you to feel ready to tackle any challenges faced throughout your day.
Regular routine and rest
Building a regular routine with structure to your day – including what time you will get up and go to bed – can also help during stressful times. As much as possible, make time to move by scheduling in regular physical activity and take time out to do something you enjoy for relaxation (try meditation or mindfulness exercises).
Regular rest between shifts is also essential for your wellbeing. Sleep and mental health are closely connected, which is problematic when heightened stress and anxiety during the pandemic can make it harder to get enough sleep. The Black Dog Institute offers tips for healthcare workers to improve sleep over time, which include no screen-time in bed, avoiding stimulants like caffeine and alcohol at least 4-6 hours before bedtime and having a winddown routine.
Keep connected
Finally, it is especially important for healthcare workers at the centre of the COVID-19 pandemic to stay connected with family and friends as increasing demands on their time and skills upends routines. This can be as simple as texting a friend, phoning a family member to check in or arranging a group virtual catch-up via video conference if it is not possible to gather in person.
Finding time to catch up with loved ones can be tricky depending on your roster, but it can make all the difference to your wellbeing.