Thousands get active in picturesque fun run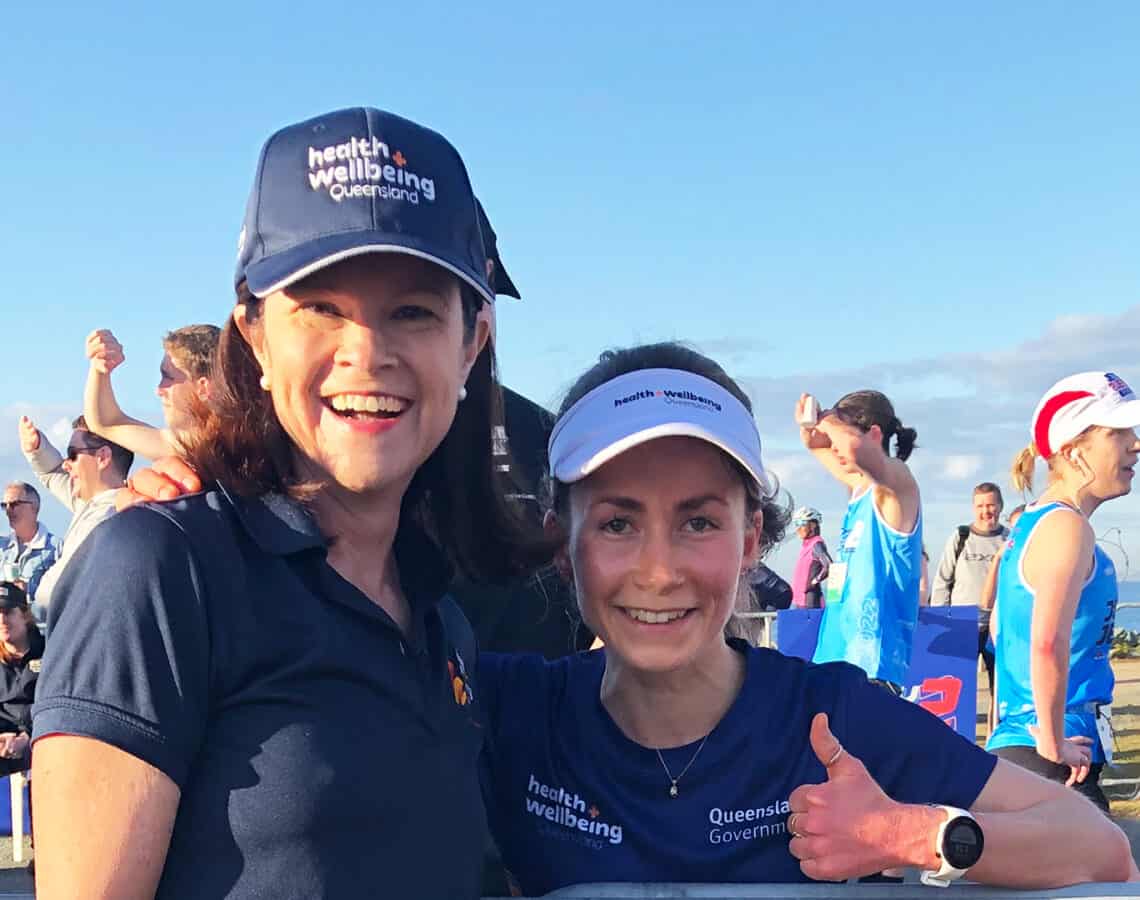 Health and Wellbeing Queensland (HWQld) Chief Executive Robyn Littlewood joined colleagues and the community to cheer on almost 5,000 people at the Jetty 2 Jetty Fun Run on Sunday 17 July, on the beautiful Redcliffe Peninsula in the Moreton Bay region.
The event is one of Queensland's longest running fun runs, attracting participants of all ages and abilities. This year's participants ran and walked along the scenic waterfront in a series of 21km, 10km, 5km, and 3km events.
We are so proud of all the event participants for their commitment to embracing a healthy lifestyle through physical activity, including HWQld Health Practitioner Jessica Hardt (pictured above with Robyn Littlewood) who was one of the participants that raced off before sunrise.
After the race, attendees were welcome to explore the rebel Healthy Living Expo which featured a post-event warm down zone plus a variety of retail, health and fitness, and food stalls.
We were delighted to take part in the expo as a guest of Hon Yvette D'Ath Member for Redcliffe and Minister for Health and Ambulance Services. It was a fantastic opportunity to encourage Queenslanders to continue to move more and make healthy food and drink choices for good health and wellbeing.