James shares how he's helping make healthy happen for Queensland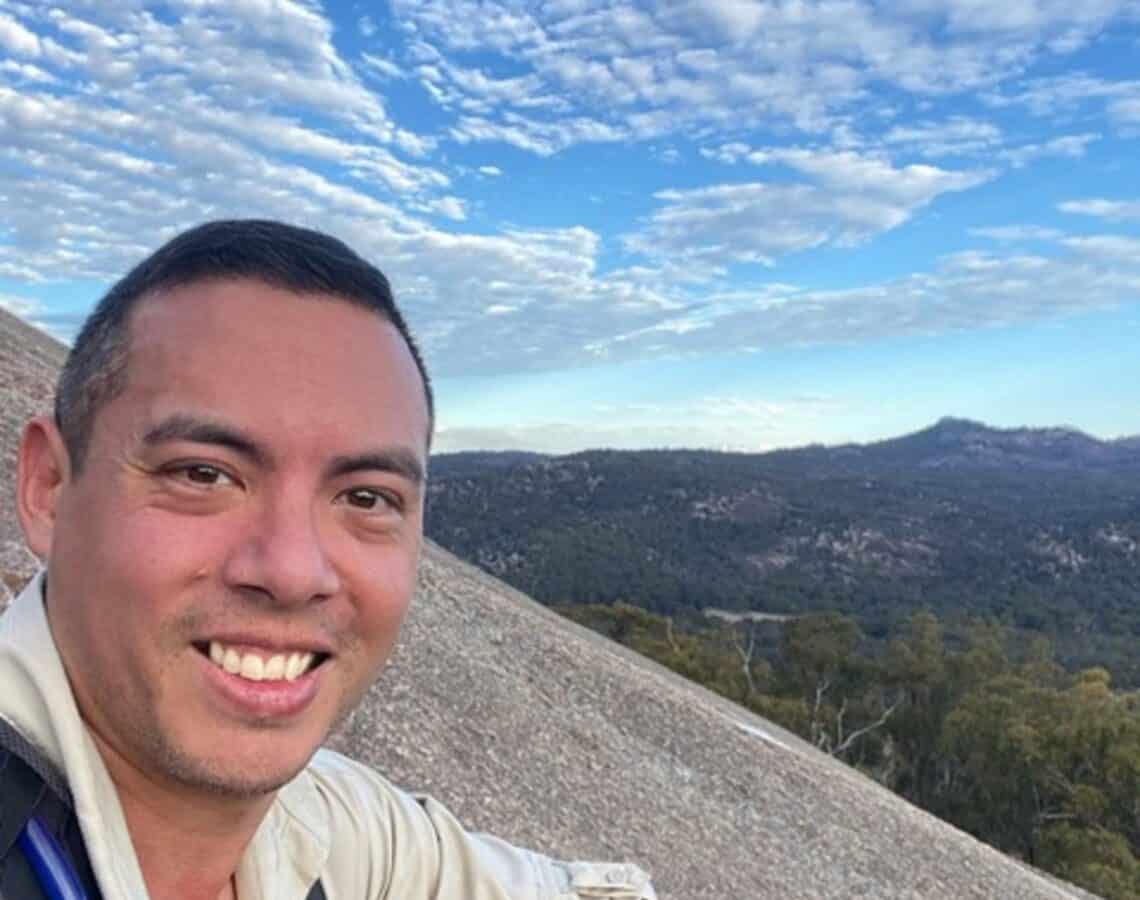 Community voices are a valued part of our work, so we are celebrating Queenslanders who are getting involved in our programs to make healthy happen. We spoke to James Wong about his role of the co-chair of the Prevention Programs Collective, how he believes healthy lifestyle programs can help Queenslanders create life-changing healthy habits and why prevention is better than cure.
What made you decide to get involved in the HWQld Prevention Programs Collective?
I have been a community rep for a few years. Following a review of HWQld's prevention programs, a recommendation was to encourage collaboration between the programs, which I thought was a great idea. So, when HWQld invited me to join the new Prevention Programs Collective (PPC), I jumped at the chance.
What has this involved and how have you found the experience?
As co-chair of the new PPC, there has been the initial process of establishing terms of reference, and what we hope to get out of the collective. It's still finding its feet, but everyone involved is eager to make it as beneficial as possible for the program partners. I'm a firm believer in breaking down silos, and as the PPC develops I think it will help support and enhance program outcomes, which will benefit communities across Queensland.
What role do you see healthy lifestyle programs playing in the future health of Queenslanders?
There are many benefits to having a healthy lifestyle, both physical and mental, and improved quality-of-life benefits not just the individual but also the whole family; from improved mood and having more energy and mobility to play with children and grandchildren – to fewer visits to the doctor. But life is busy, and it's not always obvious what we need to do to create those healthy, life-changing habits. Sometimes, we could all do with a helping hand to make those changes easier for us – and that's where I think healthy lifestyle programs come in!
How do you and your loved ones try to keep healthy?
During the day, work-life can be hectic and stressful, so having a healthy home-cooked dinner in the evenings with fresh veg is essential, as is getting enough hours of sleep each night. On long weekends off, I like to have a mental break by trying to get away, even if it's only down the road, for a change of scenery, being in nature, and 'switching off'. Whether it's a farm stay or hiking in a national park, being outside and active does wonders.
What would you like to see happen in Queensland to help improve people's health and wellbeing?
I'd like to see healthy food options at competitive, affordable prices across Queensland, especially in remote communities, along with teaching from a young age how to create nutritious meals – making the healthy choice the easy choice. I would also like to see more of the state health budget spent on health prevention and promotion measures; Prevention is, after all, better than cure! Let's keep people from needing to go to the hospital in the first place by creating supportive, healthy environments for them to live in; especially so in rural and remote communities where services are fewer and harder to access. In short, health equity for all Queenslanders.