How to take care of your physical and mental health as COVID-19 restrictions ease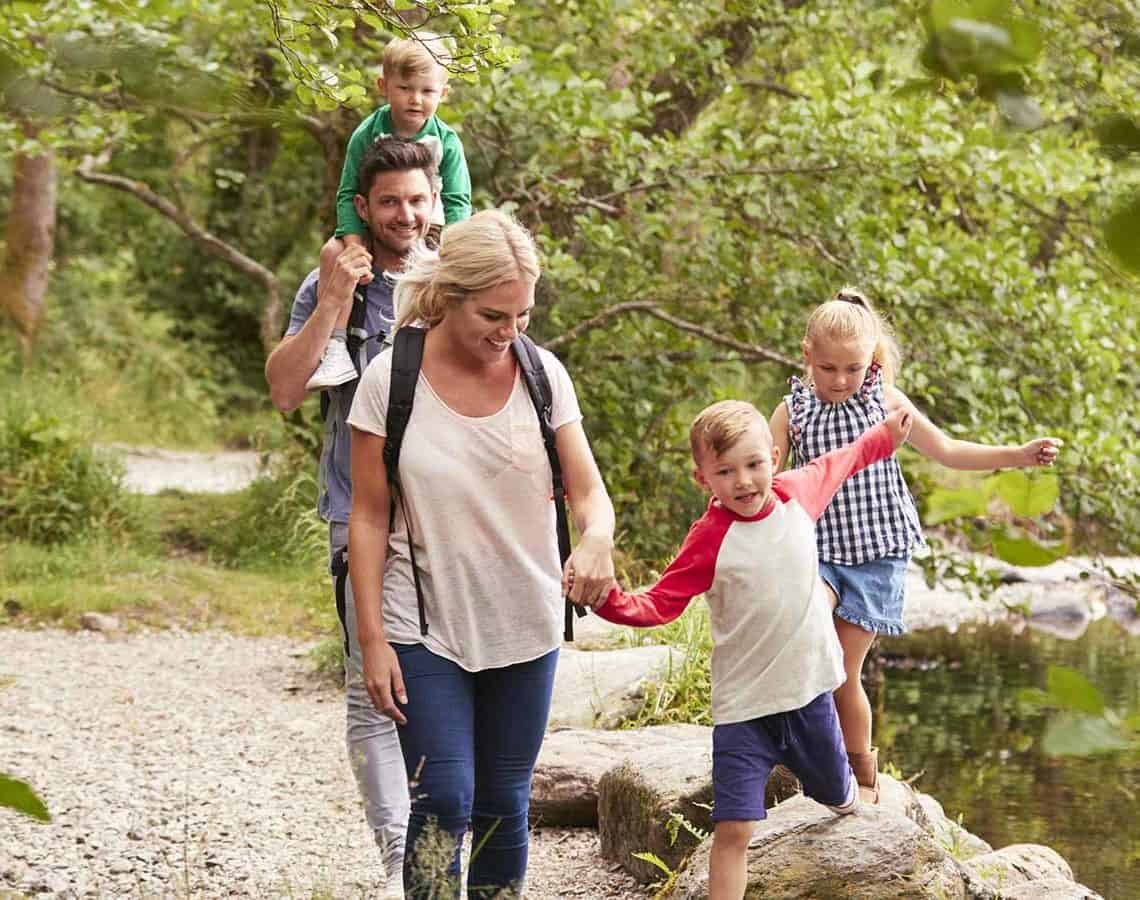 As coronavirus restrictions lift, you might find that you have trouble springing back into action and readjusting to your 'old normal'. Here's what you need to know to get your groove back.
Being physically active is about more than just burning kilojoules and building muscle – it also benefits your mental health. Regular exercise can help you to manage anxiety and stress and feel more confident, happy and relaxed. That's why exercising for 30 minutes a day, five days a week, is essential to your physical and mental wellbeing.
This year's COVID-19 restrictions, however, have taken many of us out of our regular routines. And whether we're trying to get back to the routine we were in before the coronavirus, or maintain the positive habits that we developed while working from home, the gradual lifting of restrictions and return to 'normal' will require many of us to make more adjustments in order to maintain our overall wellbeing. 
Getting back into the habit
Accredited exercise physiologist Daniel Harth says that those returning to the gym after a long break, or looking to make up for months of inactivity at home by kicking off a new post-lockdown exercise routine, will need to take a gradual approach.
"Your body's about adaptation," Daniel says. "When you exercise, you adapt – when you find your runs becoming easier, or your weights getting easier to lift, that's because your body is adapting to the load you're putting on it. So if you've had a period of inactivity in lockdown, you can't expect your body to snap right back to where it was when you left off.
"Set small, achievable goals and then improve on them. For instance, if your goal is to take 10,000 steps a day, and you're only doing an average of 6,000 steps a day at the moment, set yourself an intermediate goal of 8,000 steps per day. Once you can do that consistently, set the next goal at 9,000 steps, and then 10,000. To get to that larger goal, you have to set some other milestones along the way."
For those who haven't exercised before, Daniel recommends talking to a health professional for individualised advice about the frequency and intensity of your workouts.
Turning lockdown habits into lifelong habits
For many people, these last few months have provided a chance to slow down, re-prioritise and put their health first. Health and happiness specialist Claire Massingham says that for those who have developed a solid exercise routine while they've been working from home, the challenge will be to maintain what's working for them when they return to the office.
"If you drive to work, you could walk around the block before you get in your car. If you get the bus, you could get off a few stops before the one that's closest to where you live. When I catch the bus, I get off early and leave myself a 30-minute walk home, because I know once I get home, I'm not going to want to go back out. Know your headspace and know your limitations, and plan accordingly.
"If you're going to continue working from home, and you don't have those habits instilled yet, try to be disciplined about leaving time for exercise in your day. Before you even start work in the morning, go for a 10-minute walk. At morning tea, go for another 10-minute walk. And when you finish work, go for another one. That way, you'll at least get 30 minutes of exercise in, and counteract all the incidental exercise you're missing out on by not being at the office."
The world is your gym
If you've been financially affected by COVID-19, you might decide that your gym membership is an expense you can do without. And that's okay – because, as Daniel explains, exercise doesn't have to be expensive.
"Living through a pandemic can be traumatic, and for some people, it's been financially traumatic," Daniel says. "You might not want to go back to the gym for that reason. But remember, exercise can be free – nobody can charge you to go for a walk or a run."
"There are a lot of exercises you can do at home that just use body weight, and won't require you to have access to expensive gym equipment. There's always more than one way to solve a problem if you keep an open mind."
For those who are new to exercise, it's recommended that you speak with a health professional about the most suitable activities for you. One way to do this is through My health for life, a six-month program developed in partnership with Health and Wellbeing Queensland that gives Queenslanders who meet the eligibility criteria the chance to work with a health coach for free.
A range of flexible delivery options are available, including one-on-one phone coaching, local group sessions and culturally tailored, in-language programs, as well as workplace programs.
You can sign up to My health for life online in three simple steps.
Complete the straightforward online health check to find out how your health is tracking.
Your answers to the health check will determine if the program is available to you. If so, you'll be invited to join.
Enrol in the program. You'll be contacted to confirm your enrolment and discuss the coaching option that best suits you.
To sign up your workplace, just download and complete the Workplace Expression of Interest form and email it to work@myhealthforlife.com.au.
For more information, visit myhealthforlife.com.au or call 13 74 75.