How to get kids to eat more veggies (including in the holidays)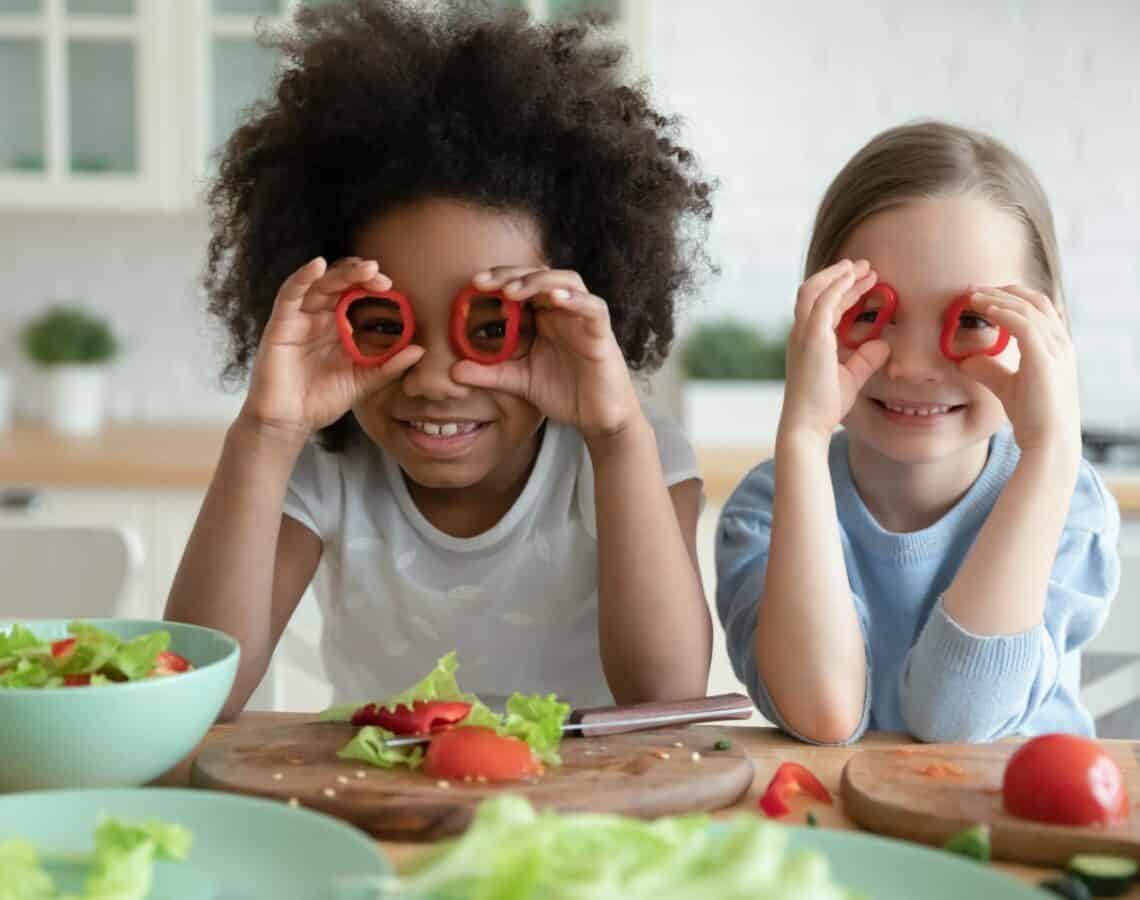 If school holidays at your house mean pantry raids, constantly picking up trails of empty snack packets or countless demands for food you are not alone! School holidays can often be a time of boredom snacking and overconsumption of 'sometimes' foods – but the good news is that with a few simple steps, you can maintain healthy eating habits throughout the holidays (while still having a well-deserved treat!).
When it comes to vegetables, studies show that more than 9 out of 10 Australian children aged 5 to 14 aren't getting the recommended amount of 5 serves of vegetables each day (AIHW, 2020).
Health and Wellbeing Queensland's Senior Public Health Nutritionist Charlotte Morrison says there are both short and long-term benefits of getting more vegetables in our children's diet.
"Increased vegetable intake is important for healthy growth and development, supporting children's ability to learn and boost their immune system, protecting against disease, both now and in the future," said Charlotte. "The best way to support your child to eat more veggies is to offer them regularly and encourage your child to taste and explore new foods, rather than telling them about the health benefits."
Here are some tips to get more veggies into your child's diet while still enjoying the break in a healthy and nutritious way by setting up some healthy habits that can be maintained all year round.
Stock the fridge
During the school break, Iit can be easy for routines to get off-track. Try keeping the same eating schedule as your child is used to during term time and keep healthy variety of vege-packed snacks like these savoury muffins, at your child's eye level in the fridge or pantry for quick and easy access. Making sure you have a variety of fresh vegetables in the fridge or frozen veggies for easy meal preparation is also a great way to making sure your child has veggies throughout the day.
Pack 'n' go
Planning is key to avoid the need to purchase food and drinks when you're on the go.. Adding physical activities into your school holiday plan is a good way to get moving and enjoy quality time together as a family. Pack a healthy vegetable packed lunch and snacks before heading to the beach or a bushwalk for a healthy fun day. Try this beetroot hummus dip recipe to take in your cooler box on your next adventure!
Kids in the kitchen
The school holidays can be the perfect time to get the kids cooking in the kitchen. Involving kids in preparing meals can teach them about healthy additions to their favourite food. Try 'beefing' up some homemade burger the patties with vegetables like peas, corn, diced celery, finely chopped broccoli, or grated pumpkin or carrot. For inspiration, check out Jamie Oliver's Ministry of Food Online Cooking lessons to beat the school holiday boredom blues and learn new skills. Having your child experiment with and experience new vegetables in the kitchen, is a great way for your child to familiarise themselves with a wide variety of vegetables in their diet.
Make it fun!
Make it a family challenge cook off to see how many ways you can prepare one vegetable, the most creative idea wins! Did you know you can put zucchini in chocolate cupcakes for that added natural sweetness? For younger kids, make a silly face competition to see who can come up with the craziest veggie snack plate face arrangement try grated carrot for hair, cherry tomatoes for eyes, a bean for a nose and capsicum strips for a mouth. Check out this cute Capsicum Octopus for a healthy crafternoon treat!
School holidays are a great time and opportunity to make some wonderful memories with loved ones, and now you can start enjoying some well-deserved time off together while still making your child's health a priority.
For more healthy recipes to try together these school holidays like this Mexican loaded sweet potato visit the Queensland Association of School Tuckshops.