Heather shares a winning mindset ahead of her first running event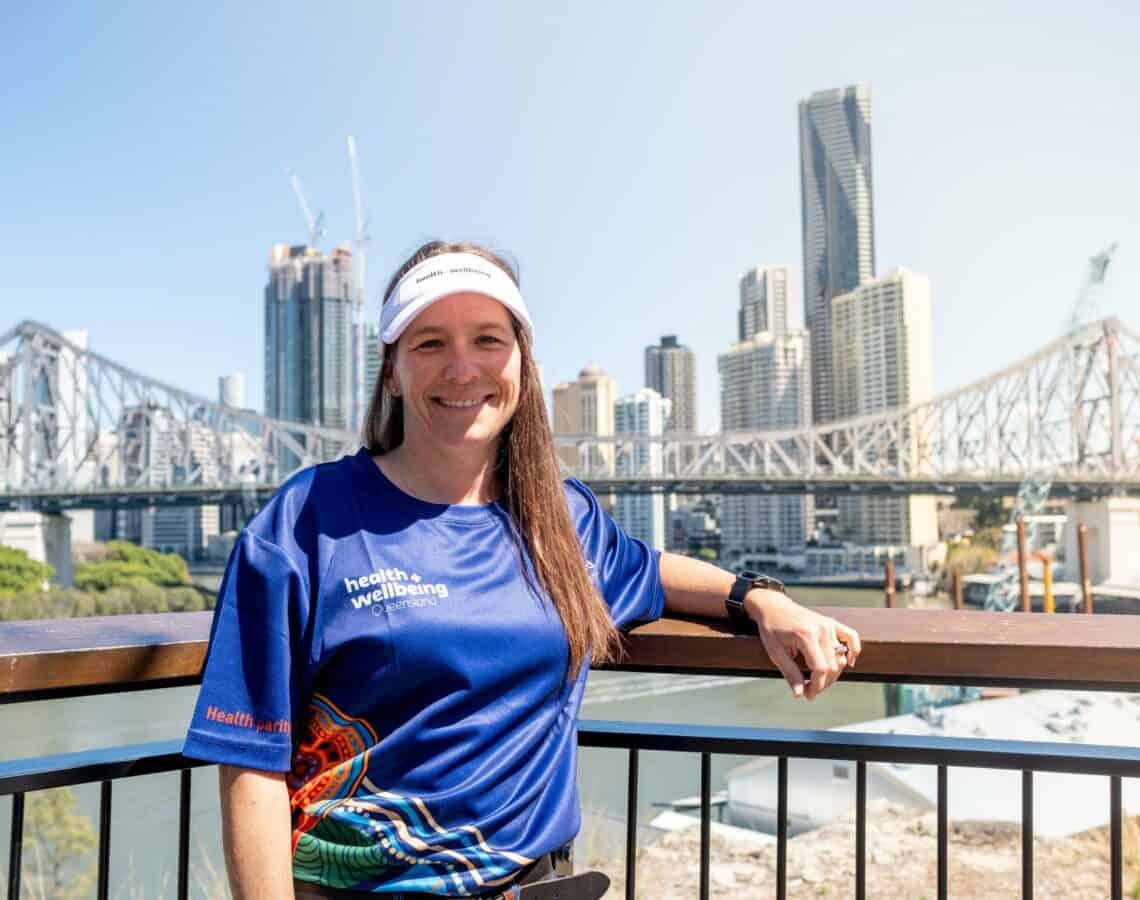 As a proud sponsor of the Sunday Mail Transurban Bridge to Brisbane, we're shining a light on Queenslanders giving the event a go for the very first time, with our First-Time Love campaign.
This week, we speak to Heather Moran, who after living away from Australia and her family for fourteen years has decided to take up the challenge of running the Sunday Mail Transurban Bridge to Brisbane with her sister.
Question: What made you decide to give the Sunday Mail Transurban Bridge to Brisbane a go?
Answer: I've lived away from Australia for fourteen years and both my sister and I recently moved back from North America as part of a plan that we initially decided on a couple years ago. It was an absolute stroke of luck that we made it back in time.
Since we're back together in the same place for the first time in nearly a decade and a half, we've decided to challenge ourselves by running the Sunday Mail Transurban Bridge to Brisbane.
My sister is definitely more of a runner than I am, so I've kind of been roped in but I can't wait to give it a go.
Question: What type of preparation have you been doing?
Answer: I ride my bike a lot, and have been doing lots of walking. I've participated in a bunch of bike races but nothing on foot as yet so I'm looking forward to trying something new.
I walk most evenings with my husband because I live in South Brisbane and it's just such a beautiful area and walking really gives us the opportunity to take everything in.
I'll start doing some more running closer to the event. I'll start by joining my sister on some of her runs and build from there.
Question: Has participating in the event shifted your mindset in relation to fitness?
Answer: I love being outside, if I had the option I would live outside. I love doing things outside and being active.
What signing up for the Sunday Mail Transurban Bridge to Brisbane has done is shift my focus onto a new aspect of my fitness. It's given me the opportunity to learn how to run properly and challenge myself in a new way that I hadn't really expected.
Question: Have you formed new habits as a result of your training that you might keep?
Answer: Spending time with my sister while running has been a real highlight so far. We'll definitely keep exercising together, hopefully I can get her into a bike race in the future!
Question: What would you say to other people who have never taken part in the Sunday Mail Bridge to Brisbane or an organised run of any kind?
Answer: They should give it a go. It's nerve-wracking when you first sign up for something because you're second guessing whether you can finish, or if people are going to look at you, or wonder what you are doing there, or anything really. But that's not what anyone would be actually thinking.
My advice to first timers, is to not see it as a race, just something you're doing with a whole bunch of people who are all having a good time. I'm not worried about winning or losing, I'm just really excited to be part of the event.
As a proud sponsor of the Bridge to Brisbane, Health and Wellbeing Queensland is giving first-time runners a lot of love at this year's event. Know a first-time runner participating in this year's Sunday Mail Transurban Brisbane to Brisbane? Head to the Health and Wellbeing Queensland Facebook page to share a message of encouragement and support!