Governor's Community Walk honours World Arthritis Day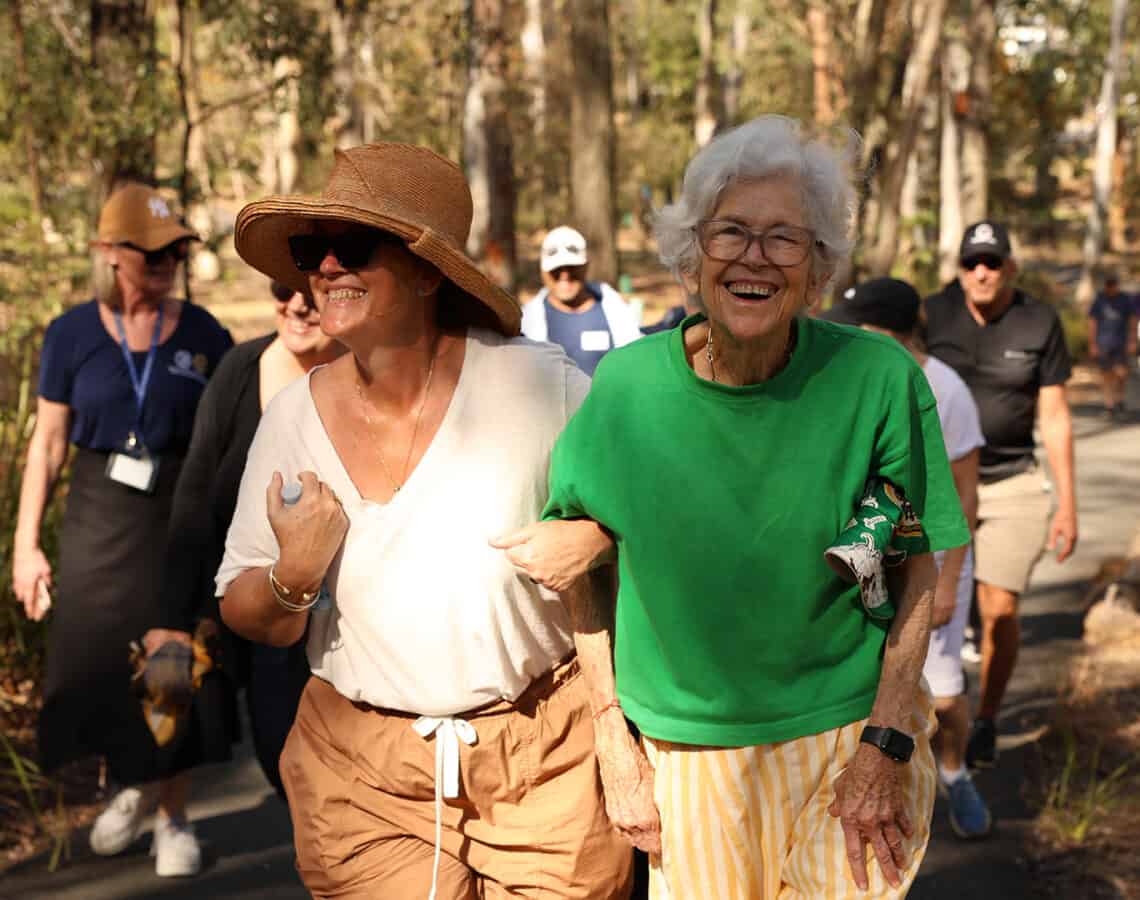 Health and Wellbeing Queensland (HWQld) was delighted to join Her Excellency the Honourable Dr Jeannette Young AC PSM, Governor of Queensland, on Thursday 12 October for the sixth Government House Community Walk for 2023.
Held on World Arthritis Day, the afternoon walk through Fernberg Estate bushland also raised awareness of the work of Arthritis Queensland to encourage early detection and treatment
Health and Wellbeing Queensland Chief Executive, Dr Robyn Littlewood, commended Arthritis Queensland for providing information and support about all types of arthritis to Queenslanders.
'World Arthritis Day inspires us all to step outside and get moving for better physical health while supporting balance, flexibility and strength and emotional wellbeing,' Dr Littlewood.
'This spring weather is a perfect time to get active and enjoy our community walks to connect with one another socially and enjoy the benefits of regular physical exercise.
'When we step outside we reconnect with nature and enjoy the health benefits of the warmth of sunlight and invigorating our blood circulation through physical exercise.
'We acknowledge the work of Arthritis Queensland in supporting Queenslanders living with arthritis to benefit from treatment plans which can include healthy eating, physical exercise and emotional and social support along with medicine, therapies like physiotherapy and pain management.'
The group of around 70 people included community members, representatives of Arthritis Queensland and partner programs – My Health for life and Queensland Country Women's Association – and staff from both HWQld and the Office of the Governor.
The final community walk for 2023 is expected to take place on Friday 3 November, in the lead up to World Diabetes Day (14 November).
For more information visit the Queensland Government House website.