Fun run fills Brisbane with a sea of pink!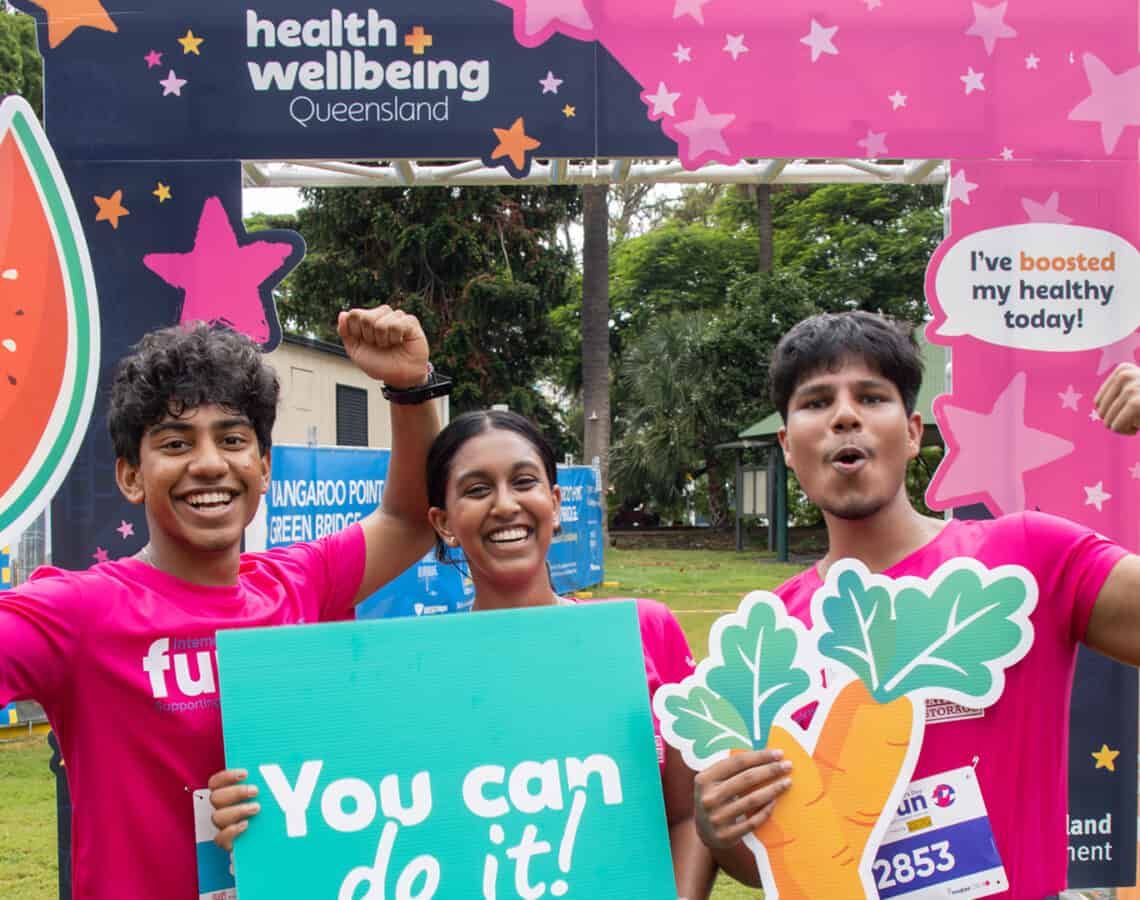 As a major event partner of the Mater Foundation International Women's Day Fun Run, Health and Wellbeing Queensland (HWQld) was delighted to join more than 20,000 participants in Brisbane on Sunday 12 March 2023 as they walked, ran or jogged 5km through the river city.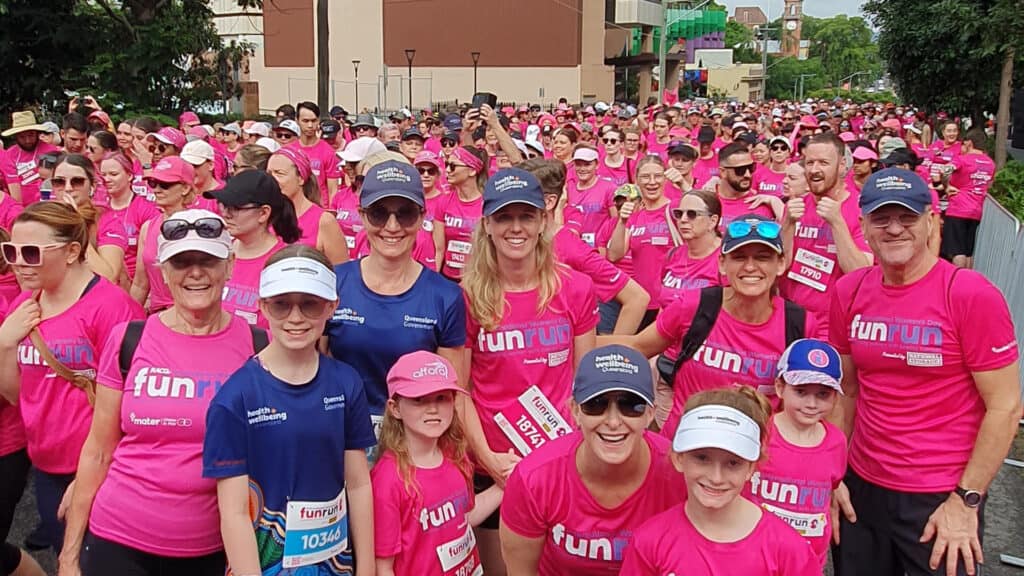 This is the second fun run HWQld has directly supported, as part of a three-year partnership between HWQld and the Mater Foundation.
We were proud of all participants for their commitment to raising funds for world-leading research and healthcare for women living with breast cancer, and embracing a healthy lifestyle through physical activity.
HWQld Chief Executive Dr Robyn Littlewood, who joined the sea of pink, said she always looked forward to the event, which reminds us that physical activity is one of the best ways to boost mood and energy levels, while supporting breast cancer research.
"We all recognise that walking, jogging and running is a great way to get up, out and active, the friendships you make and the skills you learn through sport and recreation stay with you for years, and the health benefits are second to none," Dr Littlewood said.  
HWQld supported participants after the event by providing a dedicated stretch and cool down zone, which included exercise physiologist-led stretch sessions, cooling towels and resistance bands. Event participants also had the opportunity to take some post-event photos with our branded photo wall, and enter our competition to win a Garmin watch and JBL headphones, valued at $500.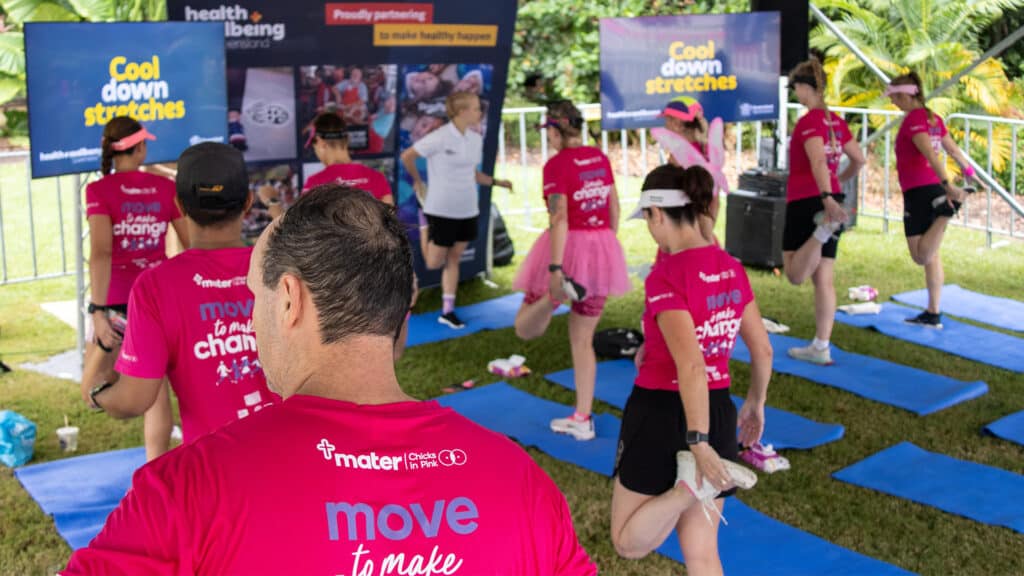 HWQld was also well represented during the events with a team of over 20 staff and family members participating throughout the morning.
Acknowledged as Australia's largest International Women's Day celebration, this year's event also saw thousands of Queenslanders 'Move to Make Change' as they completed their own Fun Run in regional locations and/or virtual activities.