Far North gathers to grow a healthy and secure remote food supply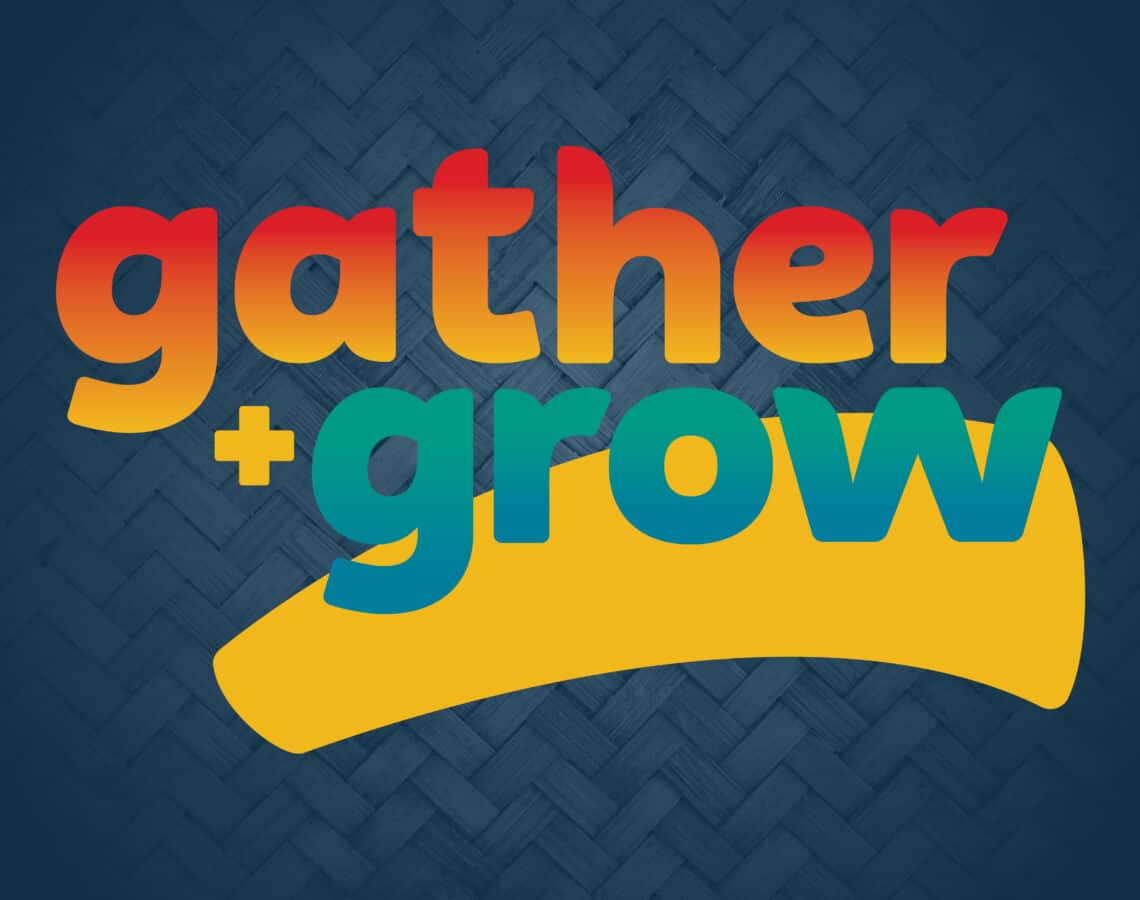 Improving remote Far North Queenslanders' access to healthy food and drinks will be the focus of a new Health and Wellbeing Queensland program in partnership with three Aboriginal and Torres Strait Islander community-controlled services and remote stores across the Torres Strait, Cape York and Lower Gulf.
Through Health and Wellbeing Queensland's (HWQld) Gather + Grow program, Apunipima Cape York Health Council, Gidgee Healing, Mura Kosker Sorority and remote stores group, Community Enterprise Queensland (CEQ) will be supported to address food insecurity in their regions.
The program will also provide more support for managers and staff of local stores, the primary source of food in remote Indigenous communities, to boost customers' healthy purchasing behaviours at the checkout.
HWQld Chief Executive Dr Robyn Littlewood said Gather + Grow was a unique opportunity for partnering with Community Controlled Organisations and remote stores to identify community-led priorities and actions.
"Food insecurity is a real problem in Queensland, particularly for those who live in remote communities," Dr Littlewood said.
"Nearly one third of people living in remote areas are food insecure, compared to 4 per cent in the general Australian population. A nutritious diet and good health are unattainable without access to healthy food and drink, so it is absolutely critical that we can address this."
Mura Kosker Sorority CEO Aletia Twist said food insecurity in the Torres Strait had manifested into poor health and increased chronic disease related illness.
"A number of factors contribute to this including food access, cost, availability and use. A partnership between Mura Kosker Sorority and HWQld to address food security in the Torres Strait makes perfect sense. Mura Kosker Sorority is able to provide programs that can improve participants' food security through solid community engagement, community education and promotion, advocacy and supporting environmental and policy change," she said.
Apunipima Cape York Health Council – Program Advisor Nutrition Strategy Clare Brown said the remoteness of Cape York presented significant barriers for people to access healthy foods and have a diet that supported good health. "Cape York is a remote area of Australia where the cost of food is about 27% higher and the medium income is about 30% lower than urban areas," she said.
"As a key primary health care provider in Cape York, Apunipima has been advocating for improved food security and nutrition in Cape York for many years. Food security is about making sure children and families have enough healthy food to meet their needs each and every day for an active and healthy life."
Gidgee Healing CEO Renee Blackman welcomed the partnership and said better access to affordable quality food choices would contribute to better health outcomes for her community. "Community members are aware that they do not have access to the types of food you get 'in town' but also understand that their ability to influence this is limited."
CEQ CEO Ian Copeland said as the largest provider of essential goods and services to remote Indigenous communities in North Queensland, it was imperative that CEQ work with others to effect healthy communities.
"CEQ stores play an integral role by ensuring access to healthier choices and fresh produce while at the same time remaining sustainable with pricing. I believe the biggest challenge for stores is the opportunity to promote healthier items. This partnership with HWQld will enable this to occur.
Dr Littlewood said it was important the work was co-designed and led by Aboriginal and Torres Strait Islander people.
"Apunipima Cape York Health Council, Gidgee Healing, Mura Kosker Sorority and CEQ bring so much knowledge of and rapport with the communities they service, they are ideally placed to lead this and Health and Wellbeing Queensland looks forward to working closely with them," she said.
Learn more about the Gather + Grow program.