Cost of living crunch: top tips to keep your weekly shop cheap and healthy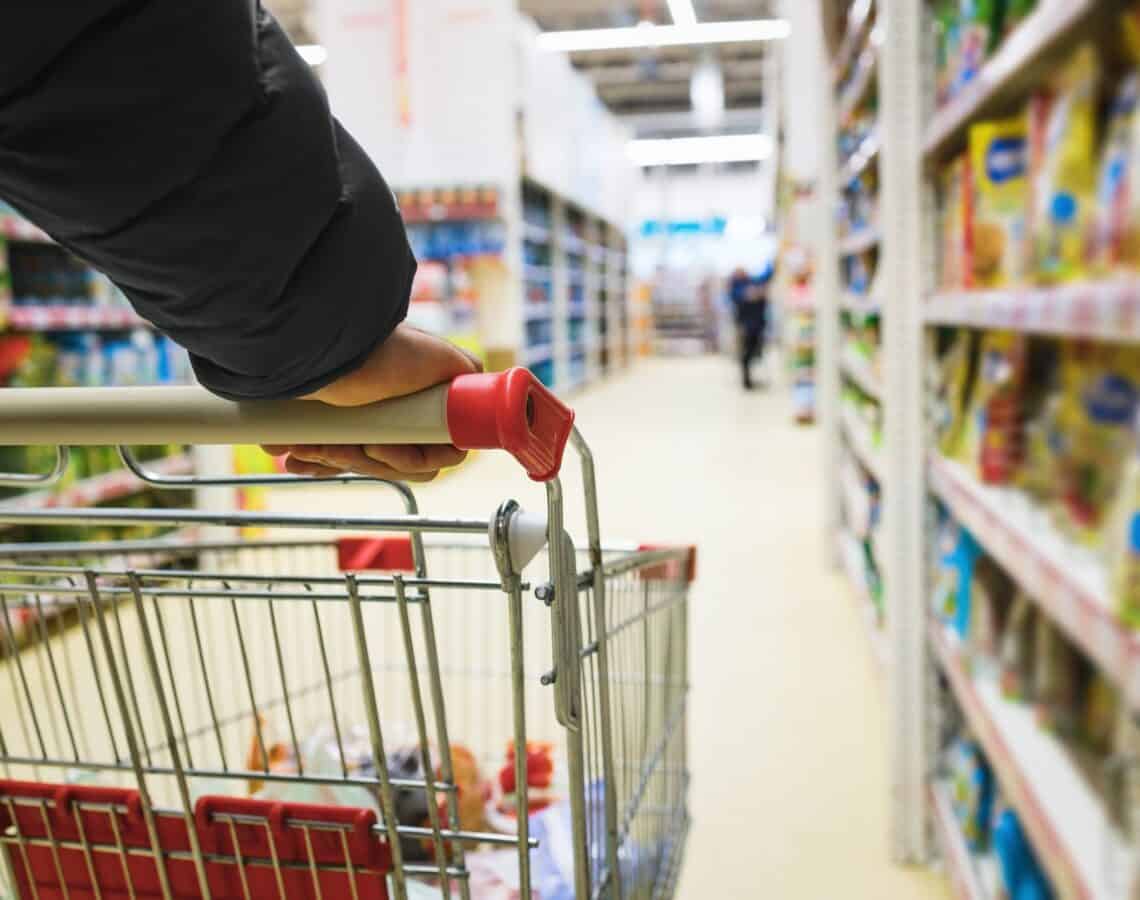 Health and Wellbeing Queensland has revealed handy hints to cut your grocery bill and make food stretch further as the rising cost of living puts the squeeze on household budgets.
The latest Australian Bureau of Statistics data show climbing grocery prices contributed to higher living costs for all Australian households during the March quarter, particularly age pensioners, putting cost-of-living pressures front and centre in the lead-up to the Federal Election.
Health and Wellbeing Queensland Principal Nutritionist, Mathew Dick, says healthy eating does not have to hurt your hip pocket.
"We know Queensland household budgets are under pressure now more than ever, and people are feeling the pinch at the supermarket check-out," Mr Dick said.
"However, it's possible to keep your weekly shop healthy and low-cost by being a savvy shopper and getting as much use out of your groceries as possible.
"This includes planning your meals, stocking up on specials and minimising waste in the kitchen. Cooking bigger batches and freezing meals will help stretch your food further and save you time.
"Fuelling your body with nutritious foods is a vital part of looking after your health and wellbeing, so we're encouraging Queenslanders to give our healthy and wallet-friendly tips and tricks a go."
Tips to save in the supermarket and the kitchen
Plan of attack: Scan shopping catalogues before going to the supermarket and make a list to limit impulse purchases. Shopping the supermarket perimeter will put you in front of the freshest products. Plan a week's menu upfront and only shop once a week (this also saves on fuel). Shop the specials, try home-brand products and look for items on clearance. Buy bigger amounts when items are discounted and cook larger batches of meals to freeze – a great time-saver for busy weeks.
Go the distance: Bulk up meals with hearty legumes such as chickpeas, cannellini beans and lentils – they're cheap, filling and a good source of dietary fibre. Add to soups and salads or swap out half the meat for legumes in bolognese and casseroles. You can even replace meat with legumes altogether. Be sure to drain or rinse canned versions before using to limit your salt intake.
Veggie value: Buy produce that's in-season and get as much use out of vegetables as possible. Chop up older veggies from the fridge and add them to stews, soups or pasta dishes. Instead of tossing stems, stalks and leaves, put them to good use by cutting them finely to add to stir-fries, soups or salads. Consider frozen or canned varieties – these are a good alternative if fresh produce is too expensive. Look for low-salt options and use herbs and spices to boost flavours.
War on waste: Aim to eat everything you buy. If you're not using a full tin of something, transfer the remainder to a container and use within 24 hours or freeze immediately to use another time. If you have leftovers, put them in the fridge and eat within three to four days, or freeze to eat another day. Freeze fruit that's close to expiry to use in smoothies or stew for toppings. Check what's already in your pantry and use up any products nearing their use-by dates.
Keep it fresh: Store food properly to maximise freshness and extend its shelf life. Keep fruits and veggies fresh with resealable storage bags. Use airtight containers to store leftovers and freeze in individual portions when possible. Eat the oldest foods first and be mindful of food safety – do not let perishable items sit out of the fridge for too long.
Healthy hydration: Water is the easiest and cheapest way to keep hydrated. Plus, drinking water regularly can help stop overeating and mindless trips to the fridge or pantry. Keep chilled water in the fridge for meals and carry around a water bottle to ensure you drink plenty of H2O throughout the day.