Health and Wellbeing Queensland celebrates the success of 10,000 Steps in recruiting 600,000 members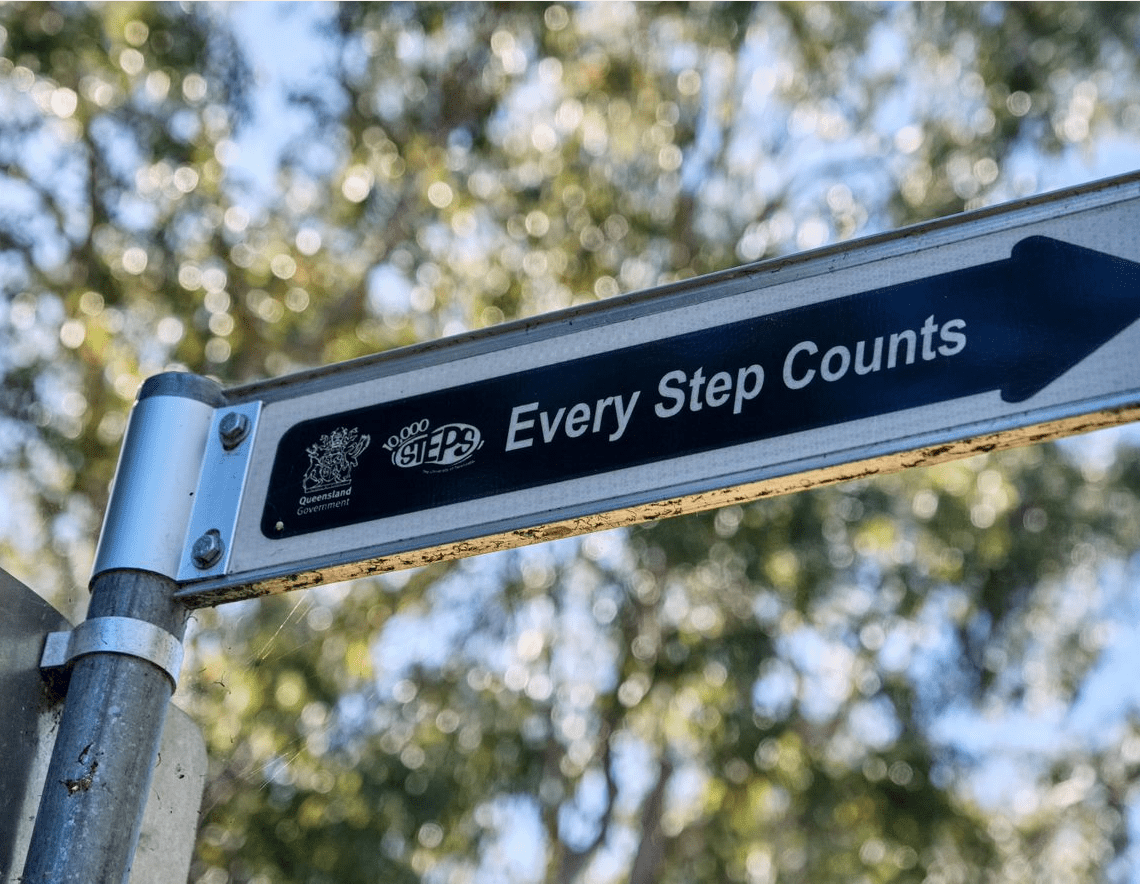 Health and Wellbeing Queensland (HWQld) is delighted to celebrate the success of the 10,000 Steps program in inspiring 600,000 participants to find ways to be more physically active each day, and achieve more than 334 billion steps since their establishment in 2001.
An initiative of CQUniversity, the program is jointly funded by the Queensland Government through Health and Wellbeing Queensland, and Wellbeing SA, and was Australia's first 'whole of community' health promotion physical activity project.
HWQld CEO, Dr Robyn Littlewood, congratulated the 10,000 Steps organisers on delivering a platform that inspires more Queenslanders to enjoy the health benefits of regular physical activity, such as, walking, running and climbing stairs.
'Health and Wellbeing Queensland is delighted to support the 10,000 Steps program, which has achieved this great milestone of signing up 600,000 participants,' Dr Littlewood said.
'By championing the program's motto 'every step counts' participants are reminded that significant health and wellbeing benefits can be made by simply moving more every day.
'That the program inspires more Queenslanders to celebrate their physical activity aligns with our health promotion and chronic disease prevention initiatives.
'Regular physical activity is a demonstrated way to improve your physical, mental and emotional health and prevent chronic diseases.'
Achieving 10,000 steps per day may sound like a lot of steps, but when it takes 500 steps to walk from the carpark to the supermarket, you're well on your way to hitting your goal.
The free 10,000 Steps program provides a platform for individuals to track steps, through the use of activity trackers or pedometers, view statistics over time, connect with friends, join monthly challenges and participate in team tournaments.
It supports individuals, workplaces and communities to incorporate movement into their daily activity through the use of the program's website, 10000steps.org.au, mobile app and resources.
The latest program statistics noted the average age was 41 years, 31% of participants were male, 69% female, 57% were based in urban areas, 40% regional and 3% remote.
Find out more at 10,000 Steps (10000steps.org.au) or like the Facebook page for 10,000 Steps.