Brisbane newcomer gets fit and comfortable in his new city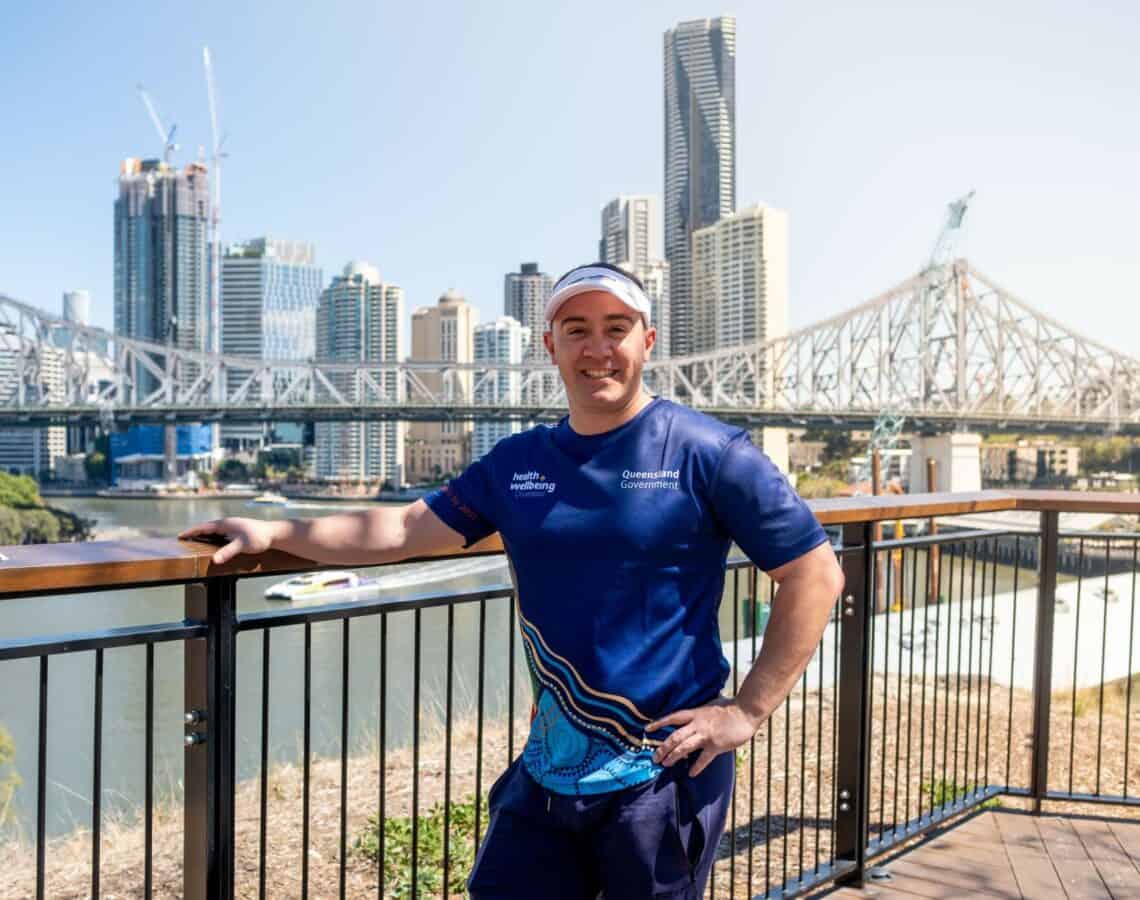 As a proud sponsor of the Sunday Mail Transurban Bridge to Brisbane, we're celebrating those Queenslanders who are lacing-up and giving the event a go for the very first-time, with our First-Time Love campaign.
This week, we speak to Daniel John Williams who moved to Brisbane at the beginning of the pandemic and is using his training for the Sunday Mail Transurban Bridge to Brisbane to get to know the city.
Question: What made you decide to give the Sunday Mail Transurban Bridge to Brisbane a go?
Answer: Honestly, this last year has been really tough on my mental wellbeing and I've found getting outside has really helped a lot. It's not something I've ever really appreciated until recently. Nature is beautiful, our city is beautiful and it's just so nice to get out of the house.
After doing some short walks and a little bit of jogging, I thought why not put a bigger goal in front of me?
Question: What type of preparation have you been doing?
Answer: Jogging! It's really been amazing and through these lockdowns I've been able to get out and jog through empty golf courses and explore different parts of my little section of the world. Training for the Sunday Mail Transurban Bridge to Brisbane has really given me the opportunity to experience the beauty of my neighbourhood.
Question: Has participating in the event shifted your mindset in relation to fitness?
Answer: Absolutely, it has! Exercise is so incredible for my mental wellbeing. Everything to do with the pandemic can be really tough and getting out for a walk or a run really clears your mind and brings your focus to the wonderful things in front of you.
I might not be able to take my kids on an incredible holiday and homeschool might be hard but we're all safe and free enough to get out for a walk and a little adventure, isn't that what life's about?
Getting out and doing a little bit of training for the Sunday Mail Transurban Bridge to Brisbane has really made a massive difference for my whole family's fitness.
Question: Have you formed new habits as a result of your training that you might keep?
Answer: A hundred percent! In the last year, the biggest take away has definitely been my diet. When I'm outside walking and using my body, it's like I can feel what's fueling me. When I eat better, I feel better.
Overall, being more active has made me a lot more aware of what I'm eating overall.
Question: What would you say to other people who have never taken part in the Sunday Mail Bridge to Brisbane or an organised run of any kind?
Answer: My biggest piece of advice is to remind everyone that there's no pressure. I've never done the Sunday Mail Transurban Bridge to Brisbane before, or anything like it. I'm new to the city and it's been a great opportunity to challenge myself and get to know the city too.
As a proud sponsor of the Bridge to Brisbane, Health and Wellbeing Queensland is giving first-time runners a lot of love at this year's event. Know a first-time runner participating in this year's Sunday Mail Transurban Brisbane to Brisbane? Head to the Health and Wellbeing Queensland Facebook page to share a message of encouragement and support!